CANADA CALGARY MISSION
President and Sister Beckham
President's Funeral Photos
Please note: The photographs from this page came from Elder Eric Beck's camera. He did not take photographs during the funeral service and tried to be sensitive to the family during this tender time. It was noted that there were some people in the audience, during the service, who might have taken photos or videos of the Elders and Sisters singing, Oh That I Were An Angel. Elder Beck is interested in personally obtaining such photographs or videos (though he will not post them on this site) in order to get a count of the very large number of Elders and Sisters who participated in the song. It was astonishing that so many missionaries showed up to the funeral of our beloved President Beckham, over 40 years after our fulltime missions were over.
Friday night, November 10, 2017, friends called at the Berg Mortuary in downtown Provo, just blocks from the Provo City Center Temple.
The weather was better than one could ask for in the middle of November. The nearly cloudless sky was perfect.
Elders and Sisters practicing.
Family practicing.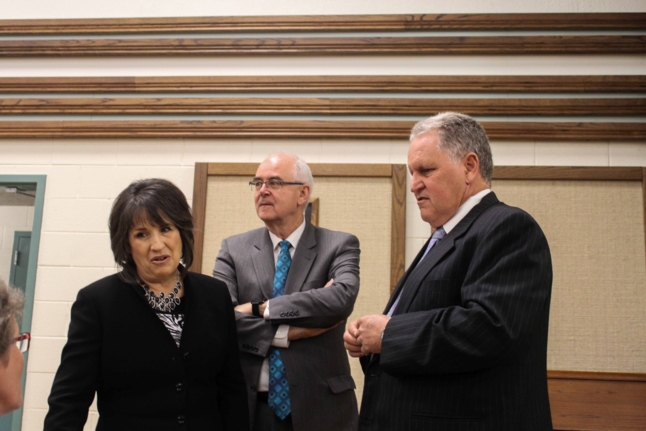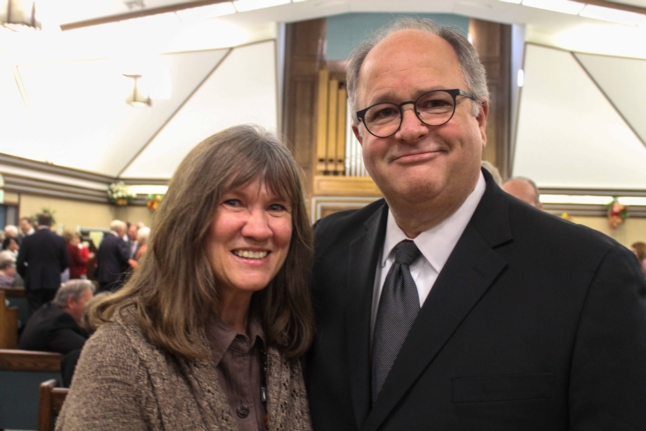 Imagine Elder Beck's surprise at seeing his daughter and son-in-law's very good friend, Kristin, walk by at the service. How delightful to have a few moments with this wonderful woman who, somehow, some way, has ties to President Beckham. It goes to show how far his influence and friendship has reached in this world.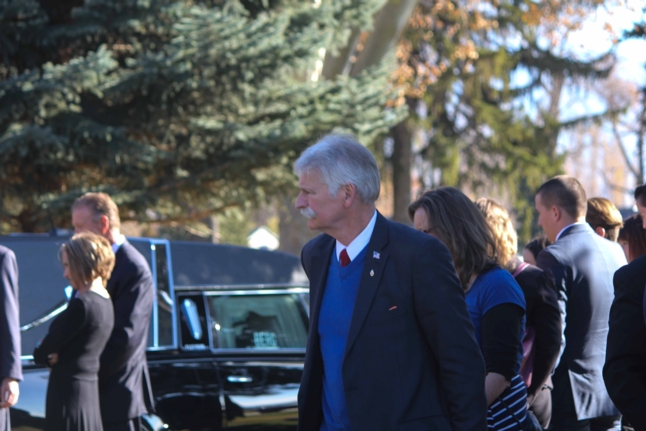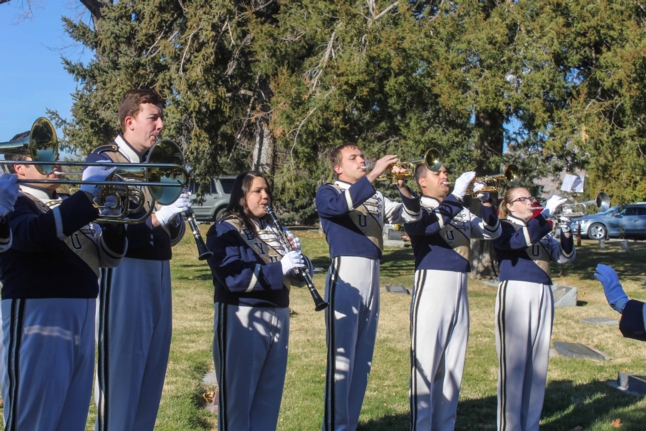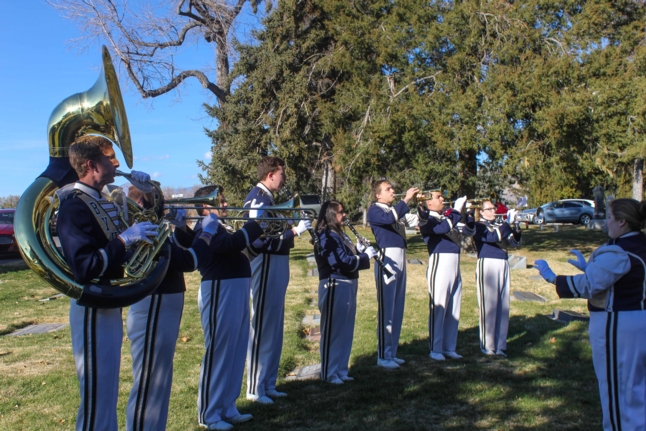 Thank you, thank you, BYU and volunteer band members who paid tribute to this DEDICATED COUGAR FAN. Reunion attendees over the years will remember him saying around 7:00 p.m. each time, "Well, Elders and Sisters, stay as long as you like, but I'm going to the football game!"