East High School

Class Of 1971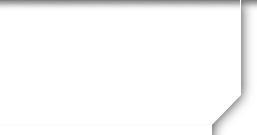 Vivian Bang Bullard
Profile Updated:
June 28, 2010
| | |
| --- | --- |
| Where do you live now? | Las Vegas, NV USA |
| | |
| --- | --- |
| Kids? | Brittany, 22; Jake 20 |
Yes! Attending Reunion
Comments:
I have been very fortunate to have been able to spend most of my married years as a homemaker -- I felt that it would be a much more rewarding job, and I was right. I wouldn't trade it for anything.
High school story and favorite high school memories (i.e. secret crush, embarrassing moment, funniest thing you did in high school, favorite high school hangout, favorite teachers)
I had a few secret crushes
If you could build a second house anywhere, where would it be?
If I could build a house anywhere, it would be Deer Valley, Utah. I love the mountains
Do you still have family around Salt Lake?
Yes
If you live away from Salt Lake City, how often do you come back? Would you ever move back here?
I still have family in Salt Lake so I go back often. We are very close and I will always love spending time there.
Do you still see/hang out with/or talk to any of our classmates?
No
What did you want to do or think that you were going to do when you finished high school?
I wanted to work, live on my own, go to school, enjoy my twenties and then get married and be a mom
What did you do right after high school?
Right after high school I worked and went to school and lived on my own until I got married at 32 (not sure why I waited so long) but I did have fun. We were transferred to Albuquerque, New Mexico where both my children were born. We later moved to San Diego and then to Las Vegas were we have lived for 19 years (and no, I don't gamble).
Past jobs?
I worked retail, secretarial, paralegal and volunteer
What did you always want to do that you haven't done yet?
I have not traveled enough.
High points of your life since high school?
The high points of my life are having and raising my children.
Married? To who? When? For how long?
I have been married for 25 years to a man I met when working for Northwest Pipeline in Salt Lake. We were a client of the firm he was working for.
Grandkids?
No grand kids and I can't wait until I do.
What do you do in your spare time?
Lots of tennis, exercise, jewelry making and a little golf.
What's the farthest you've ever been from home?
Alaska
Places you want to go?
I would love to go to Norway -- I still have relatives there.
How old do you feel?
I don't feel old until my gray hairs start to show.
Did you have any nicknames in school or do you have any now?
Squeak
What is your favorite memory of East High?
Friends, pep rallies, and football games
Biggest thing you would do differently if you went back to your time at East?
I would definitely study harder.