Lakeview

High School




Class Of 1964
CRACKER BARREL
Left to right: Ron Dixon, Gary Hewett, Sue Payne Shuman, Elaine Lechowicz Moorman, Ann Deariso Wincey, Cindy Bunde Claghorn, Sandie Krebs Stalvey, Alan Hays.
And...to document it's 2020....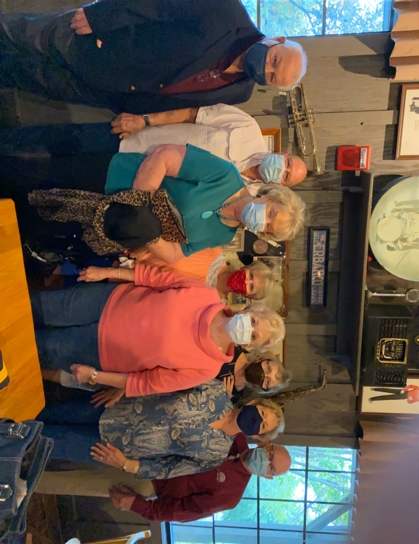 We missed the rest of y'all!!!
Hope to see you



next time
.
---
RIP JERRY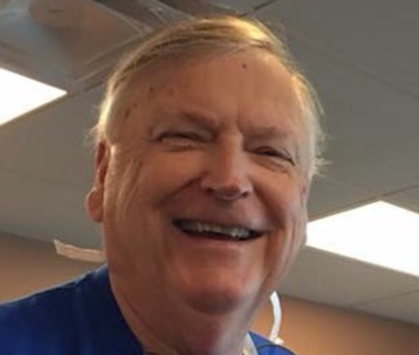 2016
---
Our 50th Reunion....
Bill Bean and Edwina (Reynolds) Dobson being "photo bombed" by Bill Woodley at our 50th Reunion... and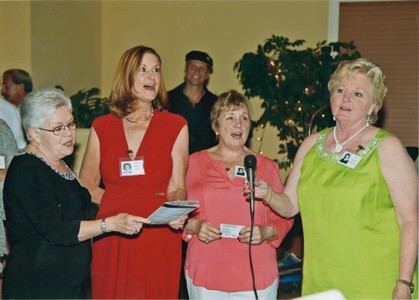 Diane, Susan, Cheryl and Ann leading us in the LHS Alma Mater-- sounded pretty good, right?
Varsity Red Devil Cheerleaders: Susan, Cheryl, Gayle, Diane, Elaine and Frances
AND our Favorite Majorettes:
Cheryl, Diane, Taffy and Susan
AND everyone attending who worked in education:
Patty, Edwina, Cheryl, Diane, Ann, Frances, Jerry, Mary Sue and Les Thompson, Jane, Cindy, Sue, Susan, Kay and Bill
And here is our group photo-- we havent changed one bit!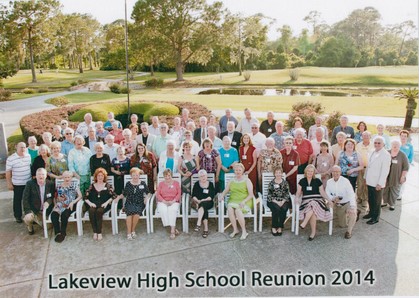 LtoR: Jerry and Patty Smith, Julie Brantley Bean, Peggy Daughtry Renfroe, Cheryl Graddy Ellerbe, Diane Barton Estes, Ann Deariso Wincey, Susan Neff Frey, Frances Gleason Grubbs, and Wayne Wincey
Row 2: John Gilbert Gillard, Diane King Vinson, Cindy Bunde Claghorn, Sue Payne Shuman, Pat Burkett Woodley, Judy Strickler Garris, Diana Eby Dawson, Donna Peavy Chancey, Edwina Reynolds Dobson, Myra Brown Senters, Dorothy Rosser Mock, Susan Macchi Teel, Ron and Casey Reams, Chae Grimes, Linda and Ric Bennett.
Row 3: Sharon and Ron Cothern, Dave Shuman, Mike Renfroe, Bill Garris, Mary Sue and Les Thompson, David Dawson, Jane Meriam Sanford, John Senters, Ron Dixon, Larry Cappleman, John Duggan, Elaine Lechowicz and Gene Moorman, and Barbara Jean Quigley Becker.
Last 2 rows: Byron Claghorn, Bob Williams, Gerald and Sandy Jowers, Jimmy Bean, Lavina Mazy Williams, Roy Vinson, Joanna and Gary Hewett, Sue Starr and George Hoke, Claudia Monson Maricle, Steve Sanford, Debbie Cappleman, Bob Grubbs, Bill Bean, Bill Woodley, Joe and Cindy Miller, Wayne and Taffy Schreckengost Ward, Gayle Quigley Cone, and Kay Quigley. Charlie and Judy Arrington, Bill and Christine Hill and Bobby and Linda Kinzey were also there but missed our group photo.
"Dear Ole LHS"
Our Alma Mater
On yon city's western border,
Sheltered by the azure sky
Proudly stands our Alma Mater
As the years go by,
Ever forward be our watchword
Service to thee e're prevail
Hail to thee, our Alma Mater
Lakeview High, all hail!
It's 50th Reunion Time!!
And what a great time was had by all--- the weekend of April 25-27,2014 in Winter Garden
Friday Night Lights-- at Urban Flats... downtown Winter Garden, April 25, 2014
Great time seeing old friends and telling old stories... Julie, Becky and Judy- Back Row - Ronnie, John, Charlie, Jerry and Larry-- looks like an "Oakland Gang and Friends" gang to me! CHeck out ALL the Photos by clicking on OUR 50th REUNION TAB on the left side of this page.
ANNOUNCEMENTS
| | |
| --- | --- |
| • | My brother Ken Eby passed away on 10/31/2020, of heart failure in his sleep. He was 70 years old. Many of us new him as Kenny. |