The survey for the 50th Reunion is out.

Please see the top menu bar to vote. (or Click Here) Your input is extremely important and could be critical to the ultimate direction of the Reunion.

Voting is closed Oct. 18 for the Great American Read, but you can tune in Tuesday, Oct. 23, 2018 to hear the winner. See our article on the Great American Read,

click here

.
PBS states: "As we head into the final week of voting, here is a sneak peek at the TOP 10 BOOKS from the list of 100 that are currently in the lead.
TOP 10 BOOKS
(listed in alphabetical order, not by vote ranking)
Charlotte's Web
The Chronicles of Narnia (Series)
Gone with the Wind
Harry Potter (Series)
Jane Eyre
Little Women
The Lord of the Rings (Series)
Outlander (Series)
Pride and Prejudice
To Kill a Mockingbird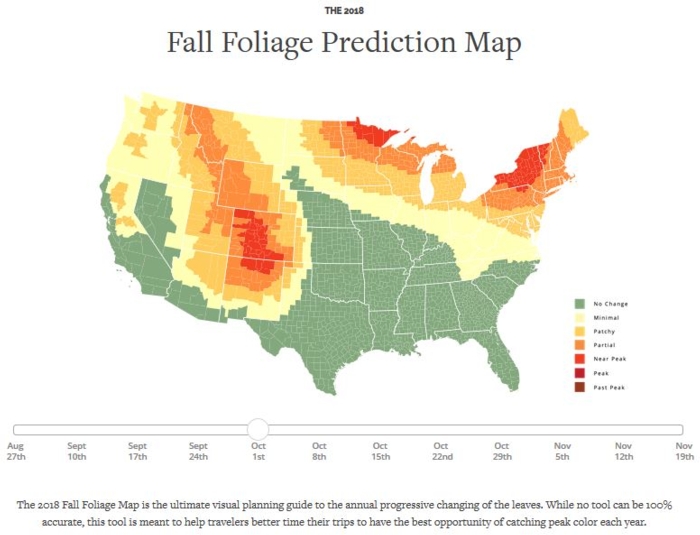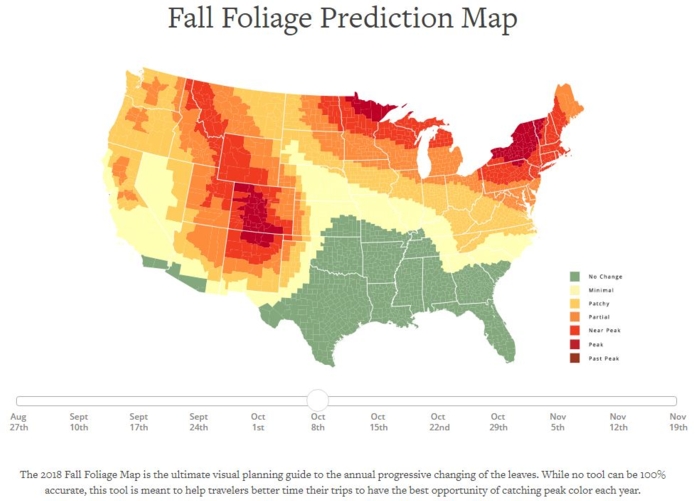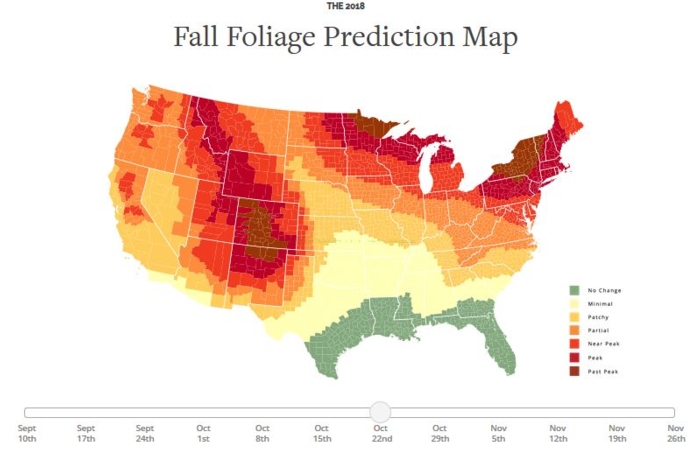 This photo is static, but you can click the map to move the Date Slider to change dates and predictions. Click the Map
Sunrise in the Ozarks
A Fall Foliage Map from the Fall Foliage Network
Another Fall Foliage Map from Weatherbug If you know of any Fall Foliage Maps that we're missing, please let us know.

2018 Fall Foliage Forecast: Vivid Northeast But Mixed Bag Elsewhere
Mixed Predictions Due to Wet, Warm Summer
From The Old Farmer's Almanac

Fall Mountain
Our 2018 Fall Foliage Forecast is out—and we'll be frank: It's a mixed bag! While vivid leaf color is predicted for the Northeast, warm and wet summer weather conditions may subdue leaf color in other areas. See your region's foliage forecast.

2018 Fall Foliage Forecast

The first day of fall has arrived! Of course, "fall" reminds us of what? Falling leaves! This is the start of the fall foliage season! Here are predictions for the top foliage spots in the United States.
Northeast
Thanks to many deciduous trees, the Northeast has a long fall foliage season stretching from late September through late October—and from southern New York to northern New England.
Due to only a moderately rainy summer, we expect fall foliage in the Northeast to be excellent this year. (If weather is too wet or dry, it's not as favorable for the development of colorful pigments.)
Despite some weather swings (from drought to record heat to thunderstorms), precipitation levels were fairly normal overall, which translates to a colorful, vibrant, leaf-peeping season. Moderate precipitation also means that trees avoided any major issues with gypsy moths and defoliation.
Some sources report that the vivid foliage may come a little later than usual, especially up north, due to a late start to spring and leaf-out. For perspective, as of late September:
Upstate New York is reporting a 10% to 15% color change with dull yellow and orange leaves. The rest of the state is reporting less than a 5% color change.
Maine, which doesn't reach peak conditions until mid- to late October, is reporting a 30% color change with very low (less than 10%) leaf drop.
Great Smoky Mountains and Appalachians Region
The fall leaves in this region usually turn from mid-October to mid-November. Thanks to wetter, warmer weather conditions, however, the fall foliage may not be as vibrant this year. As temperatures have been running above normal, fall color will probably be somewhat delayed. However, check with local parks for the final word!
Of course, Hurricane Florence is a spoiler for the lower Appalachians and parts of the Smokies. Any huge rainstorm will knock off most of the trees' leaves.
Across much of the Ohio Valley, wetter and warmer summer conditions may also translate to more muted leaf colors.
Upper Midwest Region
Normally, leaves in the very north of Michigan and Wisconsin change color in late September. In the middle of these states, fall foliage often peaks in mid-October.
However, the Upper Midwest region has experienced a hot, humid September with temperatures approaching the 80s. This has delayed leaf color change.
As of September 19, some early color is emerging in northern Michigan and northern Wisconsin. The first reports of emerging color (11% to 30% change) suggest that the foliage season has begun!
We also expect frequent storm systems in the Upper Midwest. This may result in early leaf drop.
Northwest and West
Typically, foliage in Washington State peaks in mid-October. Unfortunately, trees in the Northwest have suffered a dry summer. While the leaves will still turn, such dry conditions may result in a less vivid leaf turn.
If you wish to witness those gilded aspens in Colorado, the color change lasts only about a week in most places. It's hard to predict which week, so check with local parks!
California
California has also suffered dry weather conditions. This will most likely lead to subdued foliage this year.
In the eastern Sierra mountains, foliage typically changes between late September and mid-October, featuring trees that include aspen, big-leaf maple, and black oak. Mammoth Mountain and Yosemite National Park also have leaf-peeping opportunities. (Note that Yosemite is still open after a terrible summer fire and welcomes fall visitors!)
ALSO:
Another resource and original source for the map on the above page. Click Here


The Great American Read
PBS has created an 8 part series The Great American Read, a selection of 100 best-loved novels as chosen by a national survey. The survey was deemed a "demographically and statistically representative survey" in which 7,200 people participated. Further, the books had to be fiction and each author was represented by only a single book, in other words, a series like Harry Potter or Lord of the Rings were counted as one. PBS is quick to say that they do not endorse the list, presumably because some of the titles could easily be considered inappropriate by many for all audiences. With only 7,200 entries to represent the entire country, this might be considered too small a sampling,
however, the number of entries and the vast range of titles were particularly interesting, including some that may have appeared on your High School English reading lists and others that might have been banned in Boston.
PBS created the series showing the results of their survey and began airing it on May 22, 2018. The Grand Finale episode will air October 23, 2018. Details can be seen on the PBS website and the list of books can be seen here presented in alphabetical order. Voting is still open as of this writing if you'd like to vote on your favorite, however, it appears that no new entries are permitted.
Voting is now closed, but you can see the Grand Finale on Tuesday Oct. 23, 2018
Click Here to see their Grand Finale Page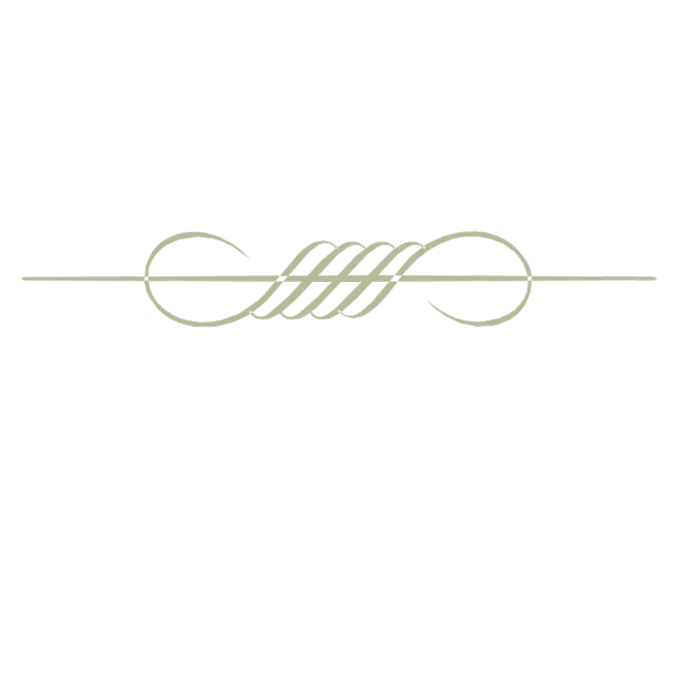 Content Needed

If you're like me, it's fun and interesting to see what our classmates have been up to. I suspect that you've noticed that when someone has an illness or trouble, there is a real outpouring of care and sympathy for them. I think that is wonderful, but we'd also like to be able to post some positive events in your lives, but we can't do that unless you let us know.
You may not think of yourself as a writer, and you don't have to be. Just drop us a line or phone us and we'll help you put it together or do it for you. You can talk to Thom Kempf or me.
If you have anything, a talent, interest, event, vacation, hobby, etc. that you'd like to share, we could use some personal interest material and would love it if you all would consider sending something in, by writing or calling.
It's your input that keeps this site interesting!

Thanks!

Anything happening in your life?
Give us a call or send us an email and tell us about it.
Hurricane Florence disappated before hitting the mainland, but our Sooner High Outreach Committee (Thom Kempf) (hey, we operate on a shoe string budget around and anyone who would like to get involved would be greatly appreciated, hint, hint), has called all our classmates that we are aware of that were in the areas affected by Florence.
Thom was not able to reach a few people. We hope that it was simply a matter of not having a valid phone number and that they are well, but he did reach the majority of them and all were alive and well and doing fine. That is always good to hear. Thanks Thom!
For the Full Word of the Day, Quote of the Day, Today's Birthday, This Day in History, etc.
formerly at the bottom of the Home Page but have now been moved to the Brain Fodder Page Click Here or select the tab at the top of the page.
Be sure to click the Happy Birthday Tab on the left menu when it's your birthday!
Just a reminder, we have a great Local Weather Resource at the bottom of this Home Page that shows one of the better Local Radar Scans, National Radar Scans and Satellite Photos, current humidity, wind speed and direction and a 7 day forecast. Scroll to the bottom and it's just above Jake Bartles.
BOUNCED EMAILS

From time to time I experience problems getting messages to the Email addresses of some members. If you're in contact with any of them shown below please let them know about it and ask them to LOG IN to the site (www.sooner1970.com) where a message on how to correct the situation can usually be found either at the top right of the Home Page or by clicking on the Gold Bell icon.
Any names shown in black below are recent and are those that have prompted the latest change(s) to this announcement.
Sometimes the problem will be as simple as a full mailbox that won't accept more mail until it has been cleared, the member may have retired and/or changed their Email address but forgotten to amend their website details and the old one is no longer valid or the receiving Email, server was temporarily down or inaccessible. By logging in to the site they will have the opportunity to enter an updated Email address or opt to keep the current Email address if it is still valid. Clicking on the link provided will generate an Email to verify that Emails are getting through again. Once the verification Email has been received, members must click the link inside it to Verify and solve the problem and receive Emails from the site once more -
Gary Scott
Kaila Lauderdale (Rhodes)
Dana Alspaugh (Price)
Laurie Thompson (Allshouse)
Mike Nairn
Janis VanMeter (Montgomery)
Dudley Jones
James "Jim" LaRue
Larry Smith
Gary Shutt
Marie Hall (Smith)
Elmer Ford
Linda Connally (Nyman)

Gary Scott (Yes, it even gets me, and I don't know why, all email is good and storage is not full, there is simply no reason sometimes, but it blocked me anyway) (But I've since reverified it)
Once it's been corrected by you, I'd be grateful if you'd let me know about it so that I can remove your name from the list above. Just hit the "Contact Us" tab on the left menu.
If you need to update your email, hit the Gold Person Icon at the top of the page, and select Edit Contact Info, and while you're at it, please double check your address and phone numbers. Be sure to scroll all the way to the bottom and hit SAVE.
There is a second page with your information, the Edit Profile Page where you can list your phone munber if you'd like it to be visible to classmates. We also have a ton of new profile questions that you might enjoy while you're there. Just be sure to scroll all the way to the bottom and hit SAVE if you make any changes.
Thanks!
Gary

National Institute of Standards and Technology
There is sometimes a network delay, shown on the bottom of the clock.
For a network delay corrected time (entirely accurate)
please visit www.time.gov

(If the clock is not visible and you're running NoScript, you'll need to Permission a couple new routines on the bottom right of your page)
JAKE BARTLES
Got an idea for the website, we'd love to hear
( It might take 10 seconds after you click it )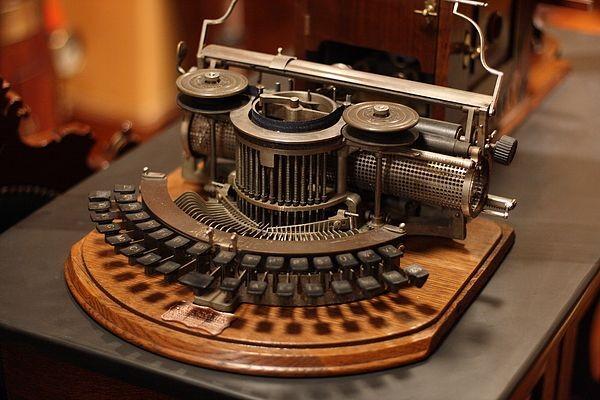 If you haven't already, please be sure to click "Turn on IM" under Member Functions (person icon

). That will allow others to send you an instant message when you're online, otherwise they can't connect.
(See "IM and Video Chat Instruction" at the left for more details.)
Where are our classmates?
Click on the map
.