Nordhoff High School

Class Of 1964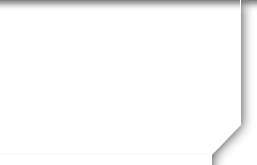 Dances, Music, Raiders
"Love is a Game" by The Raiders
This song was recorded on the CAM (Invicta) Label in 1963-64.
(Thanks to Danny Cole and Ken Smith for providing the MP3)
Click the link to start playing the song
---
HOBO DANCE Nordhoff 1963
Can you identify all these hobos?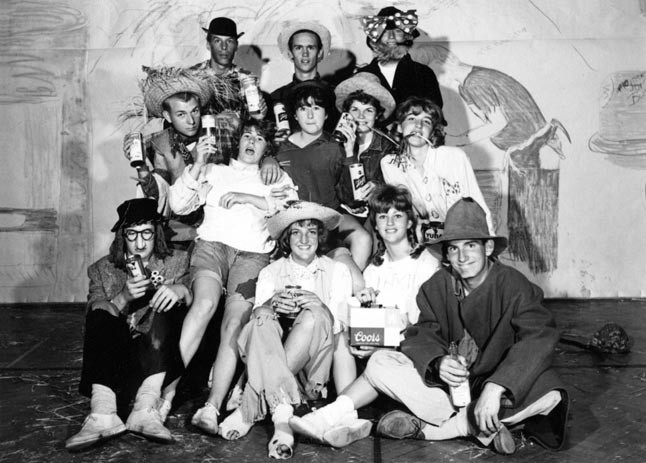 ---
The Raiders 1961
(Thanks to Dan Cole for leading us to these photos) The very early Raiders (actually called the Royals at the time). Taken at the Nordhoff Junior Prom circa 1961. Pictured are: back row left to right; Henry Baugh (vocalist), Paul Medina (Vocalist and sax), Mike Cromer (sax), and Danny Cole (Drums); middle; Caren Olsen (vocalist) and Cheryl Waycasey (vocalist); Kneeling; Kenny Smith (lead guitar) and Danny O'Donnell (rhythm guitar).

Raiders 1963 - Remember the Dances at the Boyd Club?
---
Top 100 Songs of 1964
1. I Want To Hold Your Hand, The Beatles
2. She Loves You, The Beatles
3. Where Did Our Love Go, Supremes
4. Oh, Pretty Woman, Roy Orbison
5. I Get Around, Beach Boys
6. Everybody Loves Somebody, Dean Martin
7. My Guy, Mary Wells
8. People, Barbara Streissand
9. Last Kiss, J. Frank Wilson and The Cavaliers
10. Hello, Dolly!, Louis Armstrong
11. We'll Sing In The Sunshine, Gale Garnett
12. Java, Al Hirt
13. A Hard Day's Night, The Beatles
14. Love Me Do, The Beatles
15. Do Wah Diddy Diddy, Manfred Mann
16. Under The Boardwalk, Drifters
17. Dancing In The Street, Martha and The Vandellas
18. Little Children, Billy J. Kramer and The Dakotas
19. Love Me With All Your Heart, Ray Charles Singers
20. Please Please Me, The Beatles
21. Chapel Of Love, Dixie Cups
22. Suspicion, Terry Stafford
23. Glad All Over, Dave Clark Five
24. Rag Doll, Four Seasons
25. Dawn (Go Away), Four Seasons
26. Bread And Butter, Newbeats
27. It Hurts To Be In Love, Gene Pitney
28. Dead Man's Curve, Jan and Dean
29. Come A Little Bit Closer, Jay and The Americans
30. A World Without Love, Peter and Gordon
31. Have I The Right?, Honeycombs
32. Don't Let The Rain Come Down (Crooked Little Man), Serendipity Singers
33. Baby Love, Supremes
34. Let It Be Me, Betty Everett and Jerry Butler
35. Wishin' And Hopin', Dusty Springfield
36. You Don't Own Me, Lesley Gore
37. Walk On By, Dionne Warwick
38. The House Of The Rising Sun, Animals
39. G.T.O., Ronny and The Daytona
40. Twist And Shout, The Beatles
41. Memphis, Johnny Rivers
42. White On White, Danny Williams
43. Hey Little Cobra, Rip Chords
44. The Shoop Shoop Song (It's In His Kiss), Betty Everett
45. Bits And Pieces, Dave Clark Five
46. My Boy Lollipop, Millie Small
47. Um, Um, Um, Um, Um, Um, Major Lance
48. The Little Old Lady, Jan and Dean
49. Don't Let The Sun Catch You Crying, Gerry and The Pacemakers
50. A Summer Song, Chad and Jeremy
51. The Girl From Ipanema, Stan Getz and Astrud Gilberto
52. Can't Buy Me Love, The Beatles
53. Remember (Walkin' In The Sand), Shangri-Las
54. C'mon And Swim, Bobby Freeman
55. Do You Want To Know A Secret, The Beatles
56. Keep On Pushing, Impressions
57. Baby I Need Your Loving, Four Tops
58. Navy Blue, Diane Renay
59. Diane, Bachelors
60. Out Of Limits, Marketts
61. Little Honda, Hondells
62. See The Funny Little Clown, Bobby Goldsboro
63. Because, Dave Clark Five
64. (Just Like) Romeo And Juliet, Reflections
65. For You, Rick Nelson
66. Today, New Christy Minstrels
67. Can't You See That She's Mine, Dave Clark Five
68. Leader Of The Pack, Shangri-Las
69. Funny, Joe Hinton
70. The Way You Do The Things You Do, Temptations
71. Anyone Who Had A Heart, Dionne Warwick
72. I Love You More And More Every Day, Al Martino
73. It's Over, Roy Orbison
74. Ronnie, Four Seasons
75. Surfin' Bird, Trashmen
76. What Kind Of Fool (Do You Think I Am), Tams
77. The Door Is Still Open To My Heart, Dean Martin
78. You Really Got Me, Kinks
79. The Shelter Of Your Arms, Sammy Davis Jr.
80. I'm So Proud, Impressions
81. Money, Kingsmen
82. Haunted Houses, Gene Simmons
83. Dang Me, Roger Miller
84. Do You Love Me, Dave Clark Five
85. (You Don't Know) How Glad I Am, Nancy Wilson
86. I Wanna Love Him So Bad, Jelly Beans
87. Don't Throw Your Love Away, Searchers
88. Hi-heel Sneakers, Tommy Tucker
89. How Do You Do It, Gerry and The Pacemakers
90. Walk, Don't Run '64
91. Cotton Candy, Al Hirt
92. Shangri-La, Robert Maxwell, His Harp and Orchestra
93. Chug-a-lug, Roger Miller
94. Steal Away, Jimmy Hughes
95. Louie Louie, The Kingsmen
96. A Fool Never Learns, Andy Williams
97. Bad To Me, Billy J. Kramer and The Dakotas
98. There! I've Said It Again, Bobby Vinton
99. I Saw Her Standing There, The Beatles
100. Needles And Pins, Searchers