Nordhoff High School

Class Of 1964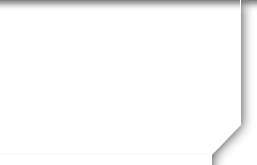 Activities Since Graduation
Let me know if you have any photos for this page. I will be glad to help you post them here. Blair
Meeting of the 50 Year Reunion Planning Committee at Mary Nelson's house April 29, 2014
Tom Evans, Glenda Rust McConnell, Larry Kennedy, Mary Nelson, Mark Hall, Blair Cooper
The First Post 2009 Reunion Mini-Reunion (October 2009 in Ojai) Leah came from Oregon and Jill from Montana. Cheryl and Mary organized the reunion.
Cheryl Waycasy Sheltren, Mary Nelson, Jill Houston Sanders

Leah Edde Beard and Cheryl Waycasy Sheltren

Jill Houston Sanders

---
Danny O'Donnell, Danny Cole, and Kenny Smith - "The Raiders" In 2000 after a 35 year hiatus and only few hours of practice. They played "Walk, Don't Run", "Rumble", "Pipeline", "Sleepwalk", "Apache", "Perfidia", "Rawhide", "Wipeout", and "Johnny B. Good" without missing a beat.

---
Gary Cuccio, Diane Timms, Jim Christianson and wife Diane
---
Ty (Tim) Krauss, wife Elizabeth, dog Rose at Sonoma Lake near their Sonoma home
I have visited them twice in Sonoma since 2009. They graciously welcomed Itzel and I into their beautiful home. He has had an amazingly productive life. I recommend you read his Profile
---
My Mini-Reunions with John Selby (Smith). Itzel and I visited Selby and his wife Brigitta in November 2011 and February 2013 at their home in Santa Cruz, CA. The photo is taken on a walk in the Moss landing State Wildlife Area near their house.
---
Mini Reunion with Sandy (Asp Marble) October 2011, Virginia City, Nevada. Itzel and I stayed with Sandy and Everett after the Birthday Celebration in Reno. she took us on a tour of Virginia City. In the Photo we are in the Police Museum
Itzel and Sandy on the streets of Virginia City
---
Blair & Itzel visit Kenny Smith at his house in Goleta 2011
---
Blair and Itzel House with Russ Taggart (Nordhoff 59 and my next-door-neighbor in Ojai) in Watsonville, California. We house sat for him from January-March 2013, while he went to the Philippines and China.
The house Russ built in Watsonville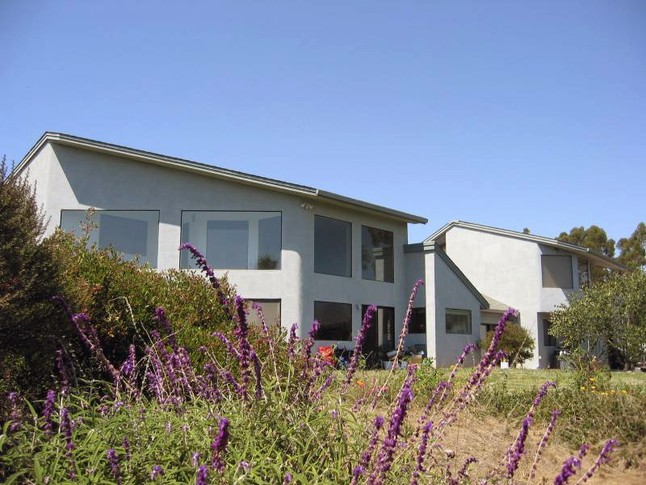 On the beach in near by La Selva Beach Itzel, Russ, Jean (Russ' wife)
Russ came to visit us in Panama in 2002.
Pictured here in the Metropolitan Park in Panama City with Itzel and Itzel's niece. Notice the big tropical vine and the much bigger tree!
Blair visting Russ' parents at their home on Mercer St. in Ojai
---
Catherine (Leeper) Sharpe and Itzel in Tiburon, CA in February 2013. We met her for lunch. Last year she came to Washington DC so we spent a day with her walking around the Capitol Mall. There we saw Martin Luther King, the tidal pool and the Natural History Museum.
---
Don GerBracht and Blair in Morro Bay in 2009. Don was my best friend growing up in Ojai. We have maintained our friendship over the years so we see each other frequently. There was one memorable trip we took together to Baja, California. It was hot. I have a photo of Don trying to cool off by sticking his head in a pot of water. If I find the picture I'll post it here.
Don, his ex-wife and Itzel at their house in San Luis Obispo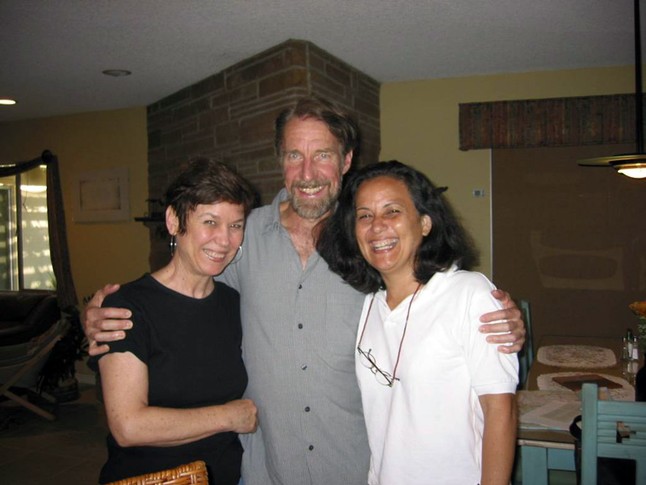 ---
Nancy Skakel, George's sister. She and I lived together for a year in Santa Cruz in 1968-69. I still see her from time to time, whenever I get to Washington State where she lives.

Nancy with her husband Bill, Itzel and Blair at their home in White salmon Washington 3 or 4 years ago.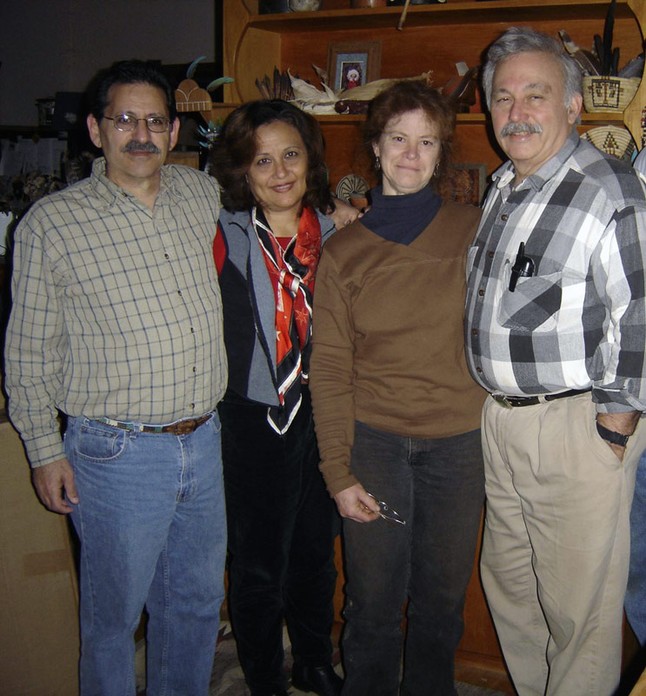 ---
Jo(Ellen) Sarzotti (Nordhoff 66). Blair used to hang out with Jo and Marci Johnson (Nordhoff 66) in Ojai. Just recently they got back in touch when she came to DC to do a poetry reading in June, 2013! She teaches humanities (English) at Julliard in NY. She has published books of poetry and won many awards. Blair failed to take a picture of them together so I downloaded her photo and bookcover from the internet. He did take a picture of Miller's Cabin in Rock Creek Park near where the Poetry reading was held. He learned that Caren Olsen and Jo have spent time together over the years. Both are passionate about horseback riding.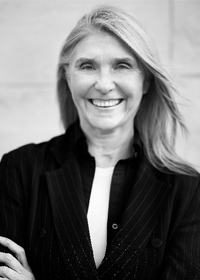 ---
Chris Theis dog and hummer on 12/8/2000
---
1991 Class PicNic held at Chris Glazer (Neary) House in Camarillo (6 Photos)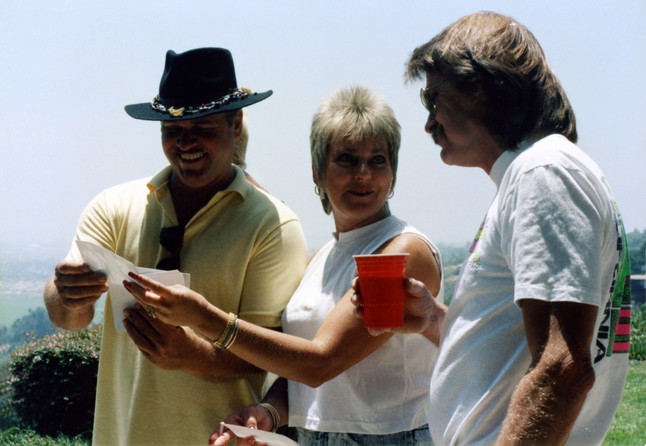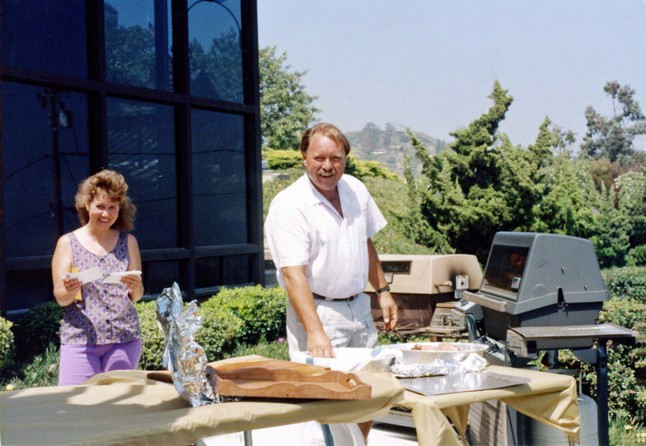 ---
1984 Joe Knupp, Cheryll Kellogg, Mary Patterson, Bob Patterson, Pat Ladd
1984 Pat and Mary Ladd
Sarzotti Park 1984
---
1970 Diane Timms, Mary Patterson, Cheryl Kellogg