Nordhoff High School

Class Of 1964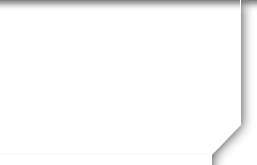 In Memory
Charwyn Todd (Byrd)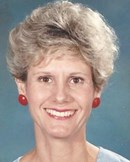 Charwyn D. Byrd
Passed away April 21, 2018 after a long struggle with cancer. A devoted teacher of 36 years she won the praise of children and parents alike. Charwyn was preceded in death by her mother, her father and her brother Glenn Todd. She is survived by her life partner of 30 years Stephen Duffy. Two nephews Steven and Bradley Todd and spouse and friend Stacy Todd and Chelsea Adams and many specials friends.
A memorial service will be held Saturday, June 9th at 11:00 AM at Family Church, 2094 Cherry Ave. Signal Hill, CA 90755. In lieu of flowers donations to cancer research are requested.
In passing, Charwyn never met a stranger with a remarkable ability to talk to anyone, anywhere at anytime. She made people's lives more enjoyable. She will be sorely missed.
Published in the Long Beach Press-Telegram from May 25 to May 27, 2018
---
A legendary educator has left us. Mrs. Byrd's passion for each student was seen through the eyes of this room parent, Class of 1995-96, Cynthia Clarke. Students were treated like little ladies and gentlemen. Learning the basics plus how to get along with your peers was part of Mrs. Byrd's kindergarten realm. Dropping off your child to their first day of kindergarten is a true milestone of life. Dropping off your ONLY child is right up there with traumatic status! There was no favoritism as she could detect the anxiety on our faces but we knew she would make sure each student was treated equally. The epic ABC Sound book was a family event we worked on together. It is still part of Holly's library, some twenty-two years later. She is hoping to repeat the project with her own children in the future. Mrs. Byrd spent many hours of her own time after the students graduated from her class. We shared many a birthday party in the park with many a class, as it was right after school's end being near the end of June. The kids loved to see Mrs. Byrd outside the classroom. There was a certain cool factor about having your kindergarten teacher drive up in a yellow Corvette too! Fast forward many years, Mrs. Byrd attended the Bourns College of Engineering graduation at UCR in 2013 plus Holly's wedding in 2016. She and Steve loved to travel and we were lucky enough to do the same as a family. Talking about the next destinations were always good times. We were just one of the many proud Foster parents that would line up each Open House to let her know just how life was going in our family. Our only regret was that we did not know about her silent tormentor. There would have been one more hug to give, one more remember when to tell. We feel honored to have been part of this incredible legacy.
With love,
Don, Cynthia & Holly Clarke
May 30, 2018 | Lakewood, CA
---
May 29, 2018
Charwyn was an amazing teacher, and a mentor to most she worked with. I always enjoyed visiting with her, and especially enjoyed seeing her classroom every Open House week during the years I served on the School Board. The amount of student work displayed showed the quality of learning all year.
---
May 28, 2018
I am heartbroken to hear about the passing of Ms. Byrd! She was my 1st grade teacher (I'm 50 years old now) and she made such an impact on me growing up. She stayed in touch with me every year at Christmas time and during some hard times I went thru with encouragement! She was always an amazing person and role model and will be missed! She will be blessing everyone above! Rest In Peace Ms. Byrd! ❤❤ Debbie Balcos
Debbie Balcos, Aliso Viejo, CA
---
May 26, 2018
So sorry we have been out of touch since my retirement. Charwyn was a wonderful person and will be remembered fondly. Peace be with you. God bless your family.
Merrily Spaziano, Placentia, CA
---