Nordhoff High School

Class Of 1964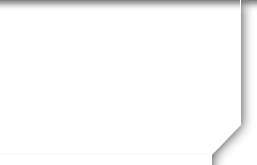 In Memory
Beverly Tyler (Arnold)
Obituary for Beverly Jo Tyler Arnold
Beverly Jo Tyler Arnold, 74, of Bartlesville was born in Oklahoma City on January 23, 1946, to D.C. Tyler and Irma (Robinson) Tyler. She grew up in Ojai, California, and graduated from Nordhoff High School in 1964. She moved to Johnson, Kansas in 1975 where she raised her family before moving to Oklahoma in 1989 where she worked for many years as a bookkeeper for Dillard's department stores in Bartlesville and Norman. After a disabling back injury in 1998, she moved to Bartlesville to be with her family, especially her grandchildren.
Fond memories include hours spent giving rides on her walker, playing the Clue board game, and watching Disney movies with the grandkids. She also loved to attend as many of their events as she could including birthdays, holidays, ball games, plays, and graduations.
She is survived by her mother Irma Tyler Goad of Noble, Oklahoma; her sister and brother-in-law, Linda and Robert Bonner of Bartlesville; her son and daughter-in-law, Jeff and Renee Arnold of Bartlesville, and her daughter and son-in-law, Rebecca and Kevin Brown of Bartlesville.
Six grandchildren brought a smile to her face and a sparkle to her eyes: Katie Arnold, Nicole Arnold, Janelle Arnold, Rachel Brown, Ruth Brown and Kaden Brown, all of Bartlesville. She is also survived by her ex-husband Jerry Arnold; three nephews, Jared Bonner, Matthew Blake, and Jon Blake; one niece Rachelle Neal; and multiple aunts and cousins.
She was preceded in death by her father, her grandparents, her niece Julie Bonner, as well as many aunts, uncles and cousins.
Beverly's family will receive friends at the Davis Family Funeral Home & Crematory – Walker Brown Chapel, 918-333-7665, 4201 Nowata Rd., Bartlesville, on Wednesday, from 6-8 p.m. Visitation will also be held on Thursday from 10-8 p.m.
Graveside services will be held at 1 p.m. on Friday, at the Noble IOOF Cemetery, 1585 S. Main, US 77, Noble, OK, just two miles south of Noble on Highway 77. Services are under the direction of Carter Davis and the Davis Family Funeral Home & Crematory – Walker Brown Chapel. Online condolences and remembrances may be shared at www.DavisFamilyFuneralHome.com.
Click this link to view a video review of Beverly's life.