William G. Enloe High School
Class of 1965 Website
-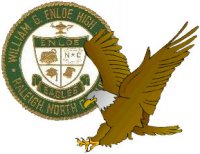 Pictures from Mr. Kahdy's 100th Birthday Celebration are available by clicking on the link 'Kahdy 100th B'day' at the top left corner of this page.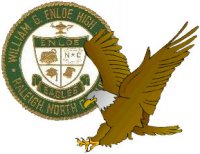 Scholarship Fund Raiser Update: The effort by the EHS Classes of '64, '65, '66, '67, and '68 in honor of Mr. Kahdy's 100th birthday has exceeded the goal of $25,000 by raising $30,800 for the Kahdy Scholarship. Congratulations for a job very well done.
ANNOUNCEMENTS
How Can I Contact a Classmate?
If you want to contact a classmate, go to 'Classmate Profiles' on the menu above. Find the classmate's name and click on it. At the bottom of that profile is a choice of 'Send a Private Message' or 'Leave a Comment.' If you choose 'send a private message,' no one else sees it!
Looking Back as We Move Forward
As we as a class move forward in time and in age, it seems a good time to look back at years long past. So, take a few minutes, click on 'Hugh Morson' on the left menu, and reminisce about our years there and read a bit of the school's history.
From Mr. Kahdy
"It was an honor and great privilege to attend your reunion. Your committee did a wonderful job. Thank you, thank you, and best wishes always. George K." At the reunion, Mr. Kahdy was presented with a framed pen and ink drawing of EHS done by class member Linda Poole Fitz-Simons. The mat surrounding the picture was signed by all classmates in attendance.
Cumulative Number of Website Visits
82,635