Mead Senior High School
In Memory
Jeff Prindle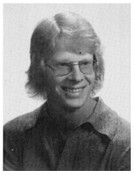 Memorial service for Jeff N. Prindle, 40, will be at 3 p.m. today at Ball and Dodd Funeral Home-South.
Mr. Prindle, who was born in Van Nuys, Calif., was a 30-year resident of Spokane. He died Thursday.
He graduated from Mead High School in 1980. He had served in the Air Force.
Mr. Prindle worked as a bartender for various businesses. Most recently he was self-employed as a house painter.
Survivors include his wife of 13 years, Wanda; three stepsons, Stephen Bass and Rolin Bass, both of Orange County, Calif., and Christopher Bass of Potlatch, Idaho; a stepdaughter, Suzan Lockner of Boise; his father, Neal Prindle, and a brother, Shannon Prindle, both of Spokane; and 11 stepgrandchildren.
Published on 10/15/2002 - Spokesman Review
Jeff with his wife, Wanda.
Jeff with Nicki Kamimoto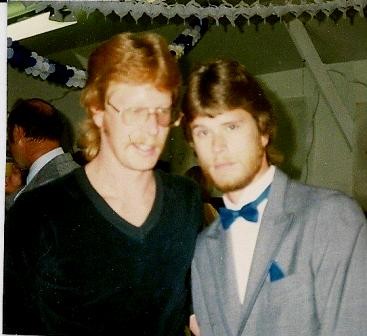 Jeff and his father, Neil. His Mother (Maggie) is sitting down and smiling in the background.