Mead Senior High School
In Memory
Colleen Lynne Hanley-McComb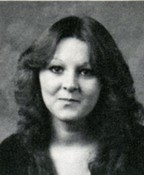 Colleen (Lynne) McComb

Due to the unexpected death, and lengthy investigation, we are now able to put our loving Colleen Lynne McComb to rest.

Colleen was born to Jan Anderson and Ron Hanley on Feb. 17, 1962 in Honolulu, Hawaii. She passed away on Nov. 28, 2008 at Barstow, WA.

Colleen grew up in Spokane and graduated from Mead High School. In 1992, Colleen graduated from Spokane Falls Community College, where she studied Human Services. She began her career in Chemical Dependency Counseling with Booth Care Center, working for and with indigent adults. It was not long before Colleen realized her gift was working with youth.

She began working for our youth in 1994 with The Healing Lodge of Seven Nations, and this is when she decided to continue her education and received a Bachelor's Degree in Social Service from Whitworth College.

Colleen's other credentials consisted of being a Chemical Dependency Professional, certified Alcohol/Drug Information School Instructor, a registered Therapist, Certified Relapse Counselor. The Northwest Indian Drug and Alcohol Board certified her.

Colleen moved from Spokane to Barstow in 2003, where she began employment with Stevens County as a Juvenile Probation Officer.

Colleen had many pleasures in life. She enjoyed spending time with her family and friends, singing karaoke, floating the Kettle River, and capturing precious moments with her camera. She loved to see our youth succeed and helping any one in need. Colleen would often say the Serenity Prayer in times of challenge and "The value of a person is the impact they make on others."
Colleen impacted many lives and will continue to through the lives of those she has left behind.

Colleen is in the arms of Jesus, and is survived by her two sons, Brandon Allen and his fiancée, Meghan Keiter, San Diego, CA; Justin McComb, Barstow; her mother, Jan Anderson, Barstow; her brother, Gary Hanley, Spokane; her grandparents, Ernie and Enes Anderson, Barstow; and all her extended family and friends.

Colleen is truly missed. She will remain forever in our hearts and thoughts daily.
Colleen was preceded in death by her father, Ron Hanley; her grandparents, Pearl Brauner and Mike Hanley; her great-grandparents, Emil and Marie Anderson; uncles, Bernie Anderson, Gary Anderson and Jack Hanley.

All her friends and family are welcome to gather for a graveside service on June 7, 2 p.m., at the Kettle Falls Cemetery.

Due to the tragic loss of Colleen in November 2008, a memorial was held in December, 2008.
In lieu of flowers, if you wish, you may gift toward the start of her youngest son's college education.
Contact Lisa Kaiser, 2380 Kettle River Road, Kettle Falls, WA, 99141.