Lionel Lion
Hey man, like, I got this groovy mission layed on me.
Travel companion for the 1969 JT class.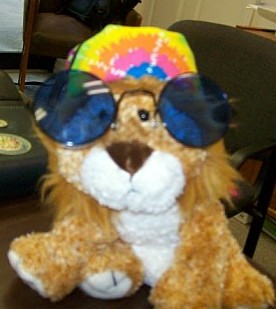 Go to my profile if you............ That wouldn't be chips your muchin on would it??
I like am starved man, Can ya spare a few?
The Story of Lionel Lion
Lionel was born on June 2, 2009 amongst the dense biomass of Tyler, Texas.
He weighed 3 ounces and had spiky blonde fur.
He yawned, stretched and moseyed around the
yard and came upon a kind-hearted woman who
picked him up and took him
to her 40 year class reunion meeting.
When her classmates saw the precious minibeast they knew they had a lion that
could be shared by all their classmates and given a life of luxury.
It was deemed that all fellow classmates would be responsible for Lionel and that he
would represent the Class of 1969 all over the world.
Lionel was photographed and groomed for presentation to the rest of the
Class of 1969 and he will be known from now until the last
classmate leaves this realm as our Travel Mascot.
Please welcome Lionel and his own page on our website
where his managers will schedule his upcoming vacations
and transportation visas. He is our ambassador of good will
and meanderings across the street, the city of Tyler, the county of Smith,
the state of Texas, the country of America and hopefully the entire
planet of Earth. Who knows, with the NASA connection we have

(wink wink at Jody Byerly),
he might even travel the universe someday.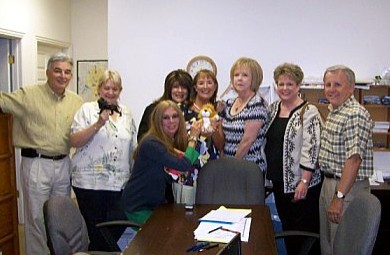 MY FIRST ADVENTURE
Took a little ride
Where else? Luckenbach, TX. With my buds Keith and Carole
We had so much fun we just kept the fun going with a little sand and surf.
Just chillin /watchin the babes
Yeah, Florida
hangin at the beach is cool but lets get some action going.
30 miles out in the gulf. Moby Dick; be afraid,,,,, be very afraid, Lionel is on the prowl.
Here fishy , fishy, fish!!
This wind is murder on my hair. Even Carole's pigtails frizzed. Turn this tub around and head for shore captain Keith!!!
*************************************************************************
August 20 2009: Kansas
Road trip to Riely, Kansas David & Carleta Cates
Are we there Yet??
Fine dinning.
Ft Riley Gunnery Complex
A little to the left.... Fire!
Kansas Morning
61 deg.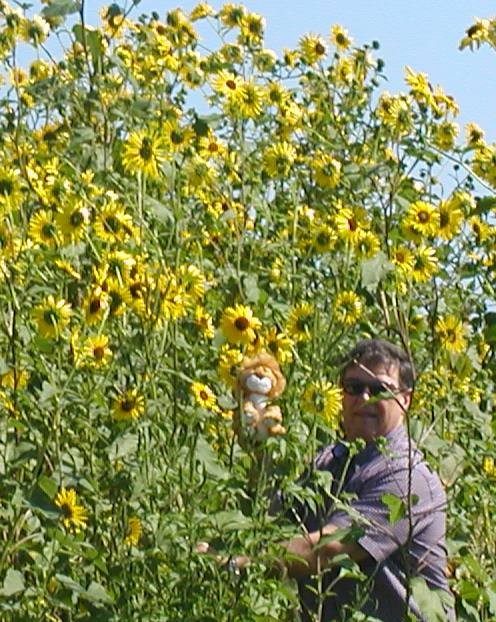 For this picture (that was requested by someone) I forged through a sea of Chiggers.
I was so tired when I got back to Tyler, I curled up in James Beard's Hat and took a nap.
But I will be ready to go again, NEXT???
HEY!!!!!!
I am rested..... I actually am in the classification of BORED!!!!
Somebody has to be going somewhere!! TAKE ME ALONG PLEASE!!!
My buddy Butch called and asked would I like to go fishin? My answer..... was the right one. Look what I caught!!!! 4 lb maybe?

NOW WHAT DO I DO ???
Lets talk about this!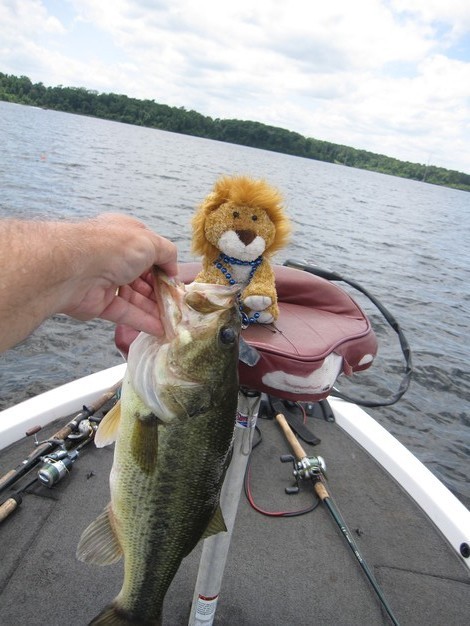 What do you mean Butch by catch and release???
Old Butch caught one also!!! we good at this!!!
The phrase "byte me!" is not literal you dumb fish!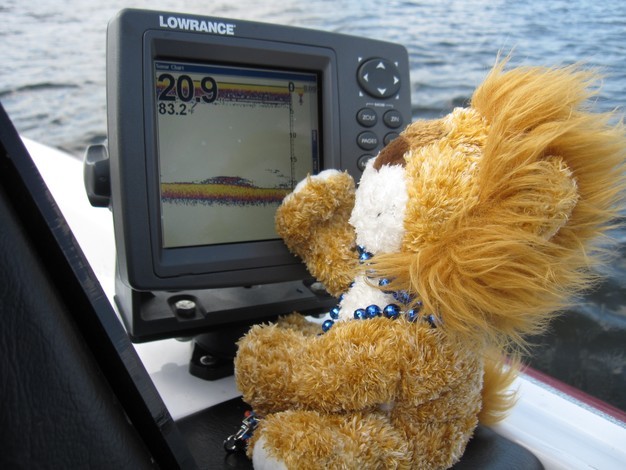 And this is where I caught him, 20 ft down in that brush pile.
Boat Ride!!!! This thing goes fast!! Whoa!!! big mama!
As the sun sets on a wonderful day fishin. Thanks Butch!
Hello again!
I have had some R & R and now I am ready again!
First some domestic time:
Lionel here~ I'm packed and ready to head to Rosen Shingle Resort with Mike and Cindy. Do you think they will be able to tell I am from Texas? Cindy fixed breakfast but I'm ready to rock~n~roll! Golf clubs and babe getting attire packed! Let go!
Tell me the stupid dog ain't going! Babes love dogs! Doggy Camp ~ that's a good place!

This woman is driving me CRAZY! FEED THE BIRDS, WATER THE PLANTS, TEND THE GARDEN! GO, WOMAN, GO!
THAT ISN'T A STOLEN BRICK BY THE WATERING CAN FROM RAMEY'S FIRST GRADE WING IS IT?
FLAMINGOS OR BUST!