Nordhoff High School

Class Of 1964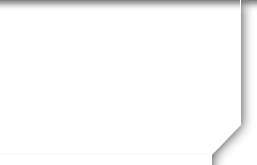 Sandra Geisler Posey
Profile Updated:
December 18, 2014
| | |
| --- | --- |
| What is the name of your Spouse or Partner? | Damon |
Do you have Children/Grandchildren? What are their names and ages?
Isaac, born 1978, Katie, born 1979, Jonathan, born 1981

Grandchildren: Jackson, born 2008, More…

Sawyer, born 2009
| | |
| --- | --- |
| Where do you live now? | Redding, CA USA |
| | |
| --- | --- |
| What is your occupation? | Homemaker, Bible teacher |
Yes! Attending Reunion
What do you do now?
Care for my husband, and 2 cats!!

Pray for children & grandchildren, Israel and anything the Lord puts on our hearts!!

Work 5 hrs a week for IT dept at Bethel Church buying equipment
What did you do right after high school?
Went to Ventura College, got 2 different AA degrees; then transferred to Chico State College where I encountered the Jesus Movement and was apprehended!!

Then I went to Kenley Bible College in London, England for 2 years and went on short-term mission trips to Europe with Operation Mobilization!!

After graduating, helped start a YWAM base in Scotland with New Zealanders!!

Went to Singapore as a missionary for 9 months!! Came back to Chico and taught in the School of Ministry. Met my husband, Damon and was married in 1977.
General Comments:
After graduating from Nordhoff high school in 1964, I went to Ventura College to pursue business and home economics. Upon completion I realized I did not want to work in this area and my real love was Literature and Psychology, which I went two more years, with plans to transfer to a State college in California.

I went into the Admissions office and decided to choose the state college that was the furthest north! I thought it was California State University, Chico, so off I went. During this time, my mother, brother and sister were praying for me that the Lord Jesus would impact my life. I thought I was okay and started going to the college group at Neighborhood Church. It was mostly a social gathering.

Then I met some people who were going to a little church on the edge of town, it was an Assembly of God church with mostly older people, a couple of young families, a few hippies who had been converted and an elderly woman as Pastor with 2 young men as her associates. Growing up in a Baptist church, I found this environment strange to say the least. I had found myself in the midst of the Jesus Movement in Chico in January 1969. It was amazing and glorious. I had an encounter with the love of God the Father.

He came to me and said He wanted to be a Father to me, and my response was, well if you want me then I want you. Those were days of the Presence of God that remained and all we wanted to do was go to church and meet with God. We met for prayer meetings in the Morning and fellowshipped with our new brothers and sisters.

I realized I didn't have time to go to college, so I dropped out of Chico State. I wanted to go to Bible College, but had heard that there weren't too many good ones that were on fire, so I heard about one in England. After my sister and I spent 2 months in France with Operation Mobilization, selling Billy Graham books from village to village in Aix on Provance, and Avignon, I crossed the channel and lived 2 years in Kenley, Surrey, England, about 20 minutes south of London, at the Bible School there. After I finished bible school, there was a need for a secretary at the newly opened base on the Isle of Cumbrea, west of Glasgow, Scotland. Youth with a Mission rented this 16th century cathedral sitting atop a hill.

Sometimes, we didn't have much to eat and some visitors commented that it seemed like a kitchen out of Dickens novels in the basement. But we still had fun taking teams to churches and preaching on the street corners.

After a few months I felt like it was time to go to Singapore, where I felt the Lord called me shortly after I dedicated my life to Him. So off I went, thinking there was a youth with a mission team, but there was only a representative. However, he had a rich Christian Father-in law and they took me into their home. So I began going door-to-door with the Christian teenagers, and doing various crusades in churches.

After a few months, I came back to Chico and our church was starting a Bible School. So, I was secretary, half a day and taught a couple classes in the school the other half. It was there that I met Damon Posey who had been saved out of a hippie lifestyle. He loved Jesus and he loved me. We got married on June 18, 1977. We have lived in Chico, Sacramento, San Jose, Portland, Oregon, back to San Jose, back to Chico and have now been in Redding the last 6 years. We've been married now 32 years and I can say it's always best to let Jesus choose your partner.

We have 3 amazing children- Isaac (our oldest) and his wife Natasha, just moved to Redding a month ago and so we get to see our grandsons, Jackson and Sawyer more often now. Katie – is doing her PH.D work at Penn State in the area of Curriculum Development (her Masters was in Children's Literature) and Jonathan, is a songwriter in New York.

God has truly blessed us.

Sandy

What colleges and universities did you attend? Degrees attained?
Ventura Jr. College, Chico State College, Assemblies of God Bible College, Kenley, Surrey, England, Bethel School of Supernatural Ministry, Degrees: AA in Home Economics & Business, AA in English Literature, B.A. in English, Degree in Theology
What's your favorite School Story?
Working at Grey Gables with Zandra and other girls
What's your favorite memory from Nordhoff days?
Playing on the A Sport teams!!
Do/did you belong to any volunteer organizations?
Visiting patients at Nursing Homes, Harp & Bowl prayer ministry-IHOP, international House of Prayer in Kansas City, we do same thing in Redding, CA
What would we be surprised to know about you?
I've Changed a lot since High School!!
Travel much?
Toranto, Canada-Toronto Christian Fellowship-God came in 1994! We first went in 2000 and our last time was 9/11/2001!! We were with Rodney Howard Browne, Brazil-Missions trip with Randy Clark Israel with John Paul Jackson Barrow, Alaska-missions trip Charlotte, North Carolina-Rick Joyner-Morningstar Ministries Kansas City, Kansas-IHOP House of Prayer Conferences Streams Ministries-Dallas, Texas Sedona, Arizona-David Herzog Ministries Albany, Oregon-Todd Bentley Healing School
Places you have been?
See above!!
Places you want to go?
New Zealand!! Back to Israel
Do you still see/talk to/hang out with any classmates? Who?
Just my Good friend Zandra Mueller, who I got to see this last summer while visiting my Mother at St. Josephs, who turned 101!! She's ready to go home to be with the Lord!!
Ever been in a car accident?
I was rear-ended when Isaac was a Baby; God spared my life!!
Any body piercings? Tattoos?
No!! But I know a Tattoo Prophet-Doug Addison