West Point Alumni Glee Club

"No fun without music; no music without fun!"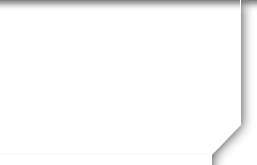 Not a member?
JOIN HERE
Find and click on your name.

ANNOUNCEMENTS
•
Friends,

Dave Rogers (remember me?) is asking for your participation in an Honor Sing for a classmate on 16 October at the Old Post Chapel at Ft. Myer. Service is at 1100hrs. "Mansions of the Lord" and the "Alma Mater" on the program.

LTC(ret) Rich Clifford will be honored. Rich was a shuttle astronaut (3 missions) and had been a P at West Point. Would very much appreciate a good turnout, especially as I'm "dragging pro" this time. (Awilda has never attended an Honor Sing.

Terry has the details and will be putting out the invitation.

Thanks,

Dave
West Point Alumni Glee Club
40171 Braddock Road, Aldie, VA 20105
(703) 973-8731
Thanks to all who attended our last two concerts with the West Point Cadet Glee Club and the Wartburg Choir respectively. It was a great experience for our Alumni Glee Club to sing with the youth of our country.
WE ARE AWARE THAT SOME PROBLEMS OCCURRED WITH THE "LIVE STREAMING" PARTICULARLY WITH THE WARTBURG CONCERT, APRIL 27, 2022.
FORTUNATELY, BOTH CONCERTS WERE RECORDED AND WE CAN PROVIDE YOU ACCESS IF YOU WISH TO WATCH THEM. JUST CLICK ON THE LINK:
West Point Cadet Glee Club Concert
About Us: In July 2007, 156 graduates of West Point, from the classes of 1952 through 2001, gathered for the first ever Glee Club Reunion Concert at Trophy Point with the USMA Band. Springing from the camaraderie and success of that event, the West Point Alumni Glee Club was established in the Fall of 2007 to carry on the rich legacy of singing patriotic and inspirational music, a significant element of the Warrior Spirit.
Membership in the West Point Alumni Glee Club is limited to West Pointers who enjoy singing and believe in the importance of traditional music in our service to the nation. Our members average almost 20 years of active duty service with over 75% being combat veterans. Our motto continues to be "No Fun Without Music; No Music Without Fun." Our goal is to spread the love of music among warriors, to sing for veterans, servicemen, and their families, and to generate funds to provide additional support to the Cadet Glee Club that will enable them to travel further and perform more as ambassadors of West Point and the Army.
If you have an interest in supporting or joining our Alumni Glee Club, please contact Terry Ryan '65 at tcryan@i2xllc.com or at (703) 973-8731.
Thank you!
Donations are gratefully received with our appreciation! Please contact Terry Ryan '65 for details!
UPCOMING BIRTHDAYS