Newton County High School

Covington, Georgia Class of 1960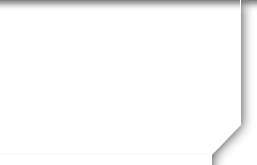 In Heat of the Night
In the Heat of the Night is an American television series based on the motion picture and novel of the same name. It was broadcast on NBC from 1988 until 1992, and then on CBS until 1995. Its executive producers were Fred Silverman, Juanita Bartlett and Carroll O'Connor. TGG Direct has released the first season of the series on August 28, 2012.
Heat starred Carroll O'Connor as the white police chief William Gillespie, and Howard Rollins as the African-American police detective Virgil Tibbs. In the premiere episode, Tibbs, a Philadelphia police department detective, has returned to his childhood home (the fictionalized Sparta, Mississippi) for his mother's funeral. He is eventually persuaded by local politicians to remain in Sparta, as they are desperate to improve the local squad's reputation of being anti-black and underskilled.
First season
The first season of the show was filmed in Hammond, Louisiana. There were many conflicts between the first executive producer, Juanita Bartlett, and series star Carroll O'Connor. A total of eight episodes (the two-hour pilot, plus six regular episodes) were filmed. O'Connor threatened to quit the series at the end of season one if Bartlett remained executive producer, so she was eventually replaced.
The episodes this season were mostly "recycled material from other crime shows," in O'Connor's words.[where?] O'Connor was promised the head writing position of Story Editor, but scripts would come back marked, "FINAL NO REWRITES."[citation needed] Episodes often focused on grisly murders or crimes, not the lives of the "New South"-era characters. Anne-Marie Johnson, who played Virgil's wife Althea, summed up what it was like to film the show in the little town of Hammond: "My high school was bigger than this town."[citation needed]
[edit]
Second season
Season two began airing in December 1988, due to a writers strike. The series had a new look, and a new set of executive producers. On-location shooting was moved from Louisiana to Covington, Georgia. The season premiere was aired as a two-hour TV-movie, "Don't Look Back"; the plot revolved around a copycat murder that Gillespie had investigated 20 years earlier. It introduced two new regular characters: Joanne St. John (played by Lois Nettleton), the chief's sometime-girlfriend and owner of the local diner; and Officer Wilson Sweet (played by Geoffrey Thorne). It also introduced the first of several new recurring characters: Doctor (or, "Doc") Robb, the county coroner (played by veteran actor Dan Biggers). The episode "The Creek" saw the introduction of the first new police character "Officer Randy Goode" (1988–1993) played by Randall Franks cast following the show's move to Georgia introducing the second prominent Georgia performer to claim a regular role on the series. Franks was already an established bluegrass music star performing for the Grand Ole Opry pursuing a new path.
Other episode plots in this season included: a prominent citizen being murdered due to sexual abuse in his family; Virgil's ex-partner and Althea's ex-lover coming back to Sparta and being exposed as a murderer; Chief Gillespie having to confront the legacy of his own bigoted past when he's duty-bound to arrest a close, lifelong friend—who is also the sheriff of the neighboring county—for committing a racially-motivated murder in his jail; Bubba getting caught up in a love triangle; Althea's niece visiting from Philadelphia; Virgil and Althea going to an all-white church; Joanne being stalked by a murderous ex-con, which eventually exposes that she had been a prostitute out of necessity in a different city, long ago; the arrest of councilwoman White's son; Chief Gillespie witnessing, and being deeply affected by, an execution; a plant strike that leads to murder; Bubba being accused of rape; and, a manhunt for a drunk driver who killed three of Sparta's most popular high school cheerleaders, and crippled a fourth.
During the last four episodes of this season, Joe Don Baker guest-starred as Capt. Tom Dugan, who was brought in as acting chief-of-police, while Chief Gillespie was at a month-long police conference in Quantico, Virginia. In reality, Baker was brought in to substitute for O'Connor, who was undergoing open heart surgery.[citation needed] In the storylines, Dugan is a good ol' boy with a mysterious side; he often works without consulting Detective Tibbs, and is unaccounted for on several occasions. The working relationship between Dugan and Tibbs becomes increasingly strained, in some ways reminiscent of Tibbs' and Gillespie's formerly combative relationship from season one. Eventually, Tibbs and Bubba Skinner become completely distrustful of Dugan, and Dugan increasingly feels that the entire police department will never accept him as one of its own, and views Tibbs as the rightful "chief", in Gillespie's absence. Ultimately, it is revealed that Tom Dugan was working undercover for the FBI, part of an effort to prevent the assassination of a prominent southern civil rights preacher. The second season ended in a cliffhanger: Chief Gillespie returns, only to be kidnapped (and JoAnne shot) at his home by two men wearing pig masks. Inexplicably, season three opened without any explanation or reference to this, as if it never happened. Only later in season three was any mention made of it—and only a passing one. Carroll O'Connor wanted his open heart surgery to be written into the story line, but the writers refused and came up with the kidnapping idea, instead. The kidnapping episode is resolved in the third season premiere "Anniversary"—which aired out of order, later in season three, because O'Connor wanted Althea's rape story line to be the season opener.[citation needed]
Click on Link to Website -> http://en.wikipedia.org/wiki/In_the_Heat_of_the_Night_(TV_series)
Click on Link to Website -> http://www.imdb.com/name/nm0005279/?ref_=tt_cl_t1#Actor
Carroll was born in Manhattan and raised in Forest Hills, a community of Queens, New York. After high school in 1942, he joined the Merchant Marines and worked on ships in the Atlantic. In 1946, he enrolled at the University of Montana to study English. While there, he became interested in theater. During one of the amateur productions...See full bio »
Born: John Carroll O'Connor
August 2, 1924 in Manhattan, New York City, New York, USA
Died: June 21, 2001 (age 76) in Culver City, California, USA
Carroll O'Connor with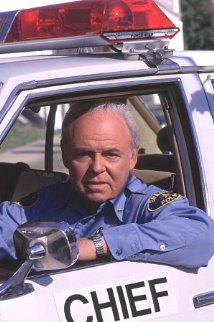 County Court House in background.