Newton County High School

Covington, Georgia Class of 1960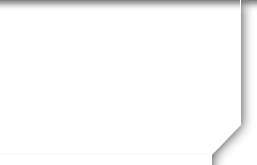 Never Too Old for Love

Never Too Old for
"Love"
This is a reprint from Georgia Bride Magazine By Michelle Kim
When Patricia and Joe Neely met at an American Legion singles dance in June 2004, love was the last thing on their mind.
Both had recently lost their spouses the year before. Joe had been married to his wife for 42 years and Pat had been married to her husband for 30 years. Both were reluctantly dragged to the event by a persistent friend.
As the effervescent Pat put it, with a twinkle in her eye, ''Why should I go to a dance with those old men?"
But when they met, the signs were undeniable.
The first thing Joe noticed was Pat's smile. She ended up sitting at Joe's table since their friends knew each other.
They discovered uncanny connections in their histories Pat's deceased husband's name was Joe Sellers and Joe Neely's deceased wife's name was Patricia Susan. Both had brothers named Tommy; Pat had known the mother of Joe's daughter-in-law before she died. And both had even taken the same route to work for many years. Yet they had never met until now.
They talked and danced that night but didn't exchange phone numbers."Last time I dated was in high school," explained Joe, who had retired after 30-plus years in the military and was working for the Department of Labor in Covington.
"By the next week, we already had feelings for each other. Love at first sight. My daughter noticed it; his co-worker noticed it," said Pat.
Joe was so anxious to see her, he ended up going to the American Legion Post 77 hall a day early by mistake.
Pat remembered being unable to eat. "I was just in love. I was sick to my stomach. I was like a teenager."
At the next dance, Joe gave her his card. They talked over the weekend. Meanwhile, Pat's daughter Wendy realized why Joe's name seemed familiar - a decade ago, she and her husband had taken a cruise with Joe and his wife Susan and mutual family friends. Wendy was at her mother's house that Sunday with a picture from the cruise when Pat received a call.
Joe was just up the street. He had come by, bearing a gift of a melon- scented candle, but lost his resolve when he saw extra cars in the driveway.
Pat told him to come by and her daughter hid in the bedroom.
He came into the house and Pat showed him the picture from the cruise with him and his deceased wife and Pat's daughter, son-in-law and grandchildren.
"He about fainted. He turned 16 colors, one of them was white," said Pat.
"My daughter runs out of the bedroom, hugs him and we live happily ever after."
Pat and Joe were married on Sept. 1, 2004, just 77 days after they met. The ceremony was a small, simple one conducted by Probate Judge Lillis Brown and Howard Greer, who was a pastor with First Baptist.
''We certainly didn't wait," said Pat. "In 77 days, normally you don't know anybody. But when you feel like God's in it and you've got all those signs, you can't deny yourself happiness."
She said this marriage was the easiest thing she had ever done. They are so alike in their activities and enjoyments, there was very lime adjustment. They are involved in many community groups, including the Pilot Club, First Baptist of Conyers, American Legion Post 77 Honor Guard, Honor Flight, Elks Club in Covington, autism fundraisers, Georgia Model A Restoration Club, and the Georgia Vietnam Veteran's Alliance. And they've made up for lost time traveling the world, taking nine cruises in the last seven years.
''We love life together," she said. "And we communicate and compromise.
If there's anything we don't agree on, we communicate. We don't get mad at one another because what's the use at our age?"
Another part of the reason they came together so well was because they had been through life's ups and downs. Both had been caregivers for their spouses. Pat's husband had a stroke and Joe's wife was on dialysis towards the end of her life.
"If we hadn't gone through what we went through, I don't think we would have appreciated each other," she said.
"I cannot explain to you what happened to me," she said. "God just put us together. We are so happy. Sometimes I get scared something will happen to him because I'm so happy. I know what it's like to lose a spouse."
Her advice for a happy relationship? "Put God first, and communication and spending time with one another."
Pat has two daughters and Joe has two sons and a daughter. They have 12 grandchildren between them. Joe and Pat Neely will celebrate their eighth anniversary this year.