Newton County High School

Covington, Georgia Class of 1960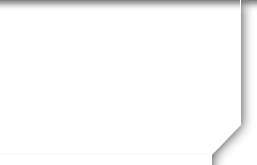 Message Forum
05/03/10 09:35 AM
#2

WHAT A WONDERFULL FANTASTIC TIME ME AND MY SISTER JANE HAD AT THE CLASS REUION.. MY MY TO SEE OLD FRIENDS AND LAUGH AND HUG LIKE WE DID WAS SO GREAT.. THE COMMITTEE DID A FANTASTIC JOB AND REALLY DO APPRECIATE THIS.. WE WOULD NOT HAVE BEEN ABLE TO HAVE SUCH FUN IF NOT FOR YOUR HARD WORK .. GOD BLESS YOU JEAN AND JANE
05/03/10 09:33 PM
#3

Once again, I must compliment all the planning committee on a great job. You all worked so hard and put together a wonderful evening for all the classmates to enjoy. I can't imagine how much planning and work you all have done for us.. and our web site is outstanding and many people have been very impressed with it also. I can't remember when I have had so much fun...seeing my old buddies and sweethearts even from 1st grade on...so much fun and laughter and sharing of our lives since we last met.

Thank you all so much for allowing me to have such a wonderful evening.

I am already missing everyone and looking forward to our next luncheon and hopefully another reunion with all of you.

Carolyn Holifield Maddox
05/03/10 10:59 PM
#4

I am so sorry I was unable to come to the reunion. I was so looking forward to seeing all of you! I hope and know you had a wonderful time. Let's not wait another 25 years (we will really be OLD then ) before we get together again!!! Hope to come to a luncheon soon.

And, again want to thank Wayne and others that may have helped to create our website. I think it is great and very much enjoy learning about each of you, your family, occupation, etc.
05/05/10 07:55 PM
#6

Thanks to all of the reunion committee for the hard work and time all of you put into the reunion. It was great seeing so many of the class of 1960 and I hope we continue to keep in touch. Thanks again, Carole Kitchens Livingstone
05/06/10 08:08 AM
#7

Thank you for all the kind words, it was our desire that every one have a good time. Your attendance made it all worth while. We plan on continue the website, and plan other activities. Visit the website as often as you have time and remember to update your profile. Add your picture that may be interesting.

Best regards, Wayne
05/10/10 07:44 PM
#8


I had a wonderful time and it was great to see each of our classmates who were able to attend. Again, I cannot thank you enough for all of the work that I KNOW went into the planning. I hope we can get together soon and maybe some of us will be able to help out. Let me know, God Bless each of you and keep in touch!!
Anita
05/27/12 04:59 PM
#9

Wayne is my hero!
01/01/23 02:23 PM
#10

it is with saddness that I am posting to let you know that our classmate Robert Houseworth passed away Friday, December 30, 2022. Service to be held at Wheeler Funeral Home. No time and date has been set at this time.