Newton County High School

Covington, Georgia Class of 1960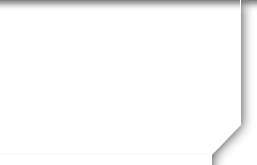 In Memory
Wayne Hunt VIEW PROFILE

Obituary for Julian Wayne Hunt
Julian Wayne Hunt of Covington, passed away at home on Saturday, December 29, 2018, one day short of his 79th birthday. Born December 30th, 1939 at 11 Poplar Street in Porterdale, Wayne grew up on Washington Street in Covington, the oldest of two sons to Julian Glenn (Jake) and Oma Mae Blankenship Hunt. After graduating from Newton County High School in 1960, he married Barbara Ann Famer of Porterdale GA on June 8th, 1962 and loved her through 56 years of marriage.

Wayne also loved his country and served it proudly by joining the United States Air force on June 8th, 1960 as an Airman First Class, completing his basic training at Lackland Air Force Base in San Antonio TX, before being assigned to Patrick Air Force Base in Cocoa Beach Florida. He was responsible for maintenance on high altitude surveillance aircraft, provided support to the US Space Program and witnessed John Glenn being shot into space in 1962. From 1962 - 1964 he was stationed at Chambly Air Force Base outside Paris France. Post military, Wayne joined Hercules and worked as a line operator, process audit technician, process engineer and technician for 30 years. After retirement in 1997, he put his skills and passion to work by opening a business providing home improvement services until he hung us his hammer at the age of 70.

Wayne gave his time and talents to many organizations in the local community. He was very active in the Newton County Jaycees, serving in various leadership roles including President, during which he spearheaded the building of the Jaycee Youth Center on Brown Bridge Road. He was President of the PTA for East Newton Elementary and coached youth baseball and soccer for many years. He was an active member of the American Legion Post 32 since 1980 and a member of Mount Pleasant United Methodist Church for over 30 years during which he served as Chairman of the Administrative Board, Chairman of the Trustees and President of the Men's Club. Later in life he helped organize the NCHS 50th year class reunion and found great joy in connecting with former schoolmates.

Most of all Wayne was a good man who loved God, his wife, 2 sons, 4 grandkids and extended family deeply and therefore invested all his energy building a happy home. His joys in life were simple, spending time with family and friends, celebrating birthdays and special occasions, making homemade ice-cream and completing home improvement projects. He found joy in the happiness of others. When time allowed, he and Barbara enjoyed traveling together, visiting 47 of the 50 states including Hawaii and Alaska.

Survivors include his wife of 56 years, Barbara Hunt of Covington; son, Matthew Wayne Hunt (Cathy Madden Hunt) of Alpharetta GA, and grandkids Davis Matthew Hunt (20), Julia Lynn Hunt (18) and Holly Nicole Hunt (15); son, Wesley Kyle Hunt (Elisha M. Hunt) of Covington GA, and grandson Julian Addison Hunt (12); Brother James J. Hunt (Gail Hunt) of Kingsport TN and nephew Brian Hunt and niece Megan Balkovic; Sister in Law Beverly Famer of Covington, and nephews Robby Farmer and Michael Gilder and nieces Terri Cobb and Cindy Marzen; living 1st Cousins - Bob Hunt (Sylvia), Willene Davis, Reggie Hunt (DeeDee); Larry Savage, Jimmy Blankenship, Nealus Wheeler (Janet); Aunt Willie Pearl. He was preceded in death by his parents, Julian Glenn (Jake) Hunt, Oma Mae Blankenship Hunt; and infant daughter Angela Nicole Hunt.

A Funeral Service for Mr. Hunt will be held Wednesday, January 2, 2019, 2:00 P.M., at the Chapel of Caldwell & Cowan, 1215 Access Road, in Covington, with Rev. Leah Cunningham officiating and interment following in Lawnwood Memorial Park. Friends may visit with that family at the funeral home, two hours prior to his service from 12:00 P.M. – 2:00 P.M. Flowers are accepted or donations may be made to Mt Pleasant United Methodist Church, 12862 GA Hwy 278, Social Circle, GA 30025 or the Pulmonary Fibrosis Foundationhttps://www.pulmonaryfibrosis.org/ways-to-give/donate-now .
https://www.caldwellandcowan.com/obituaries/Julian-Hunt/#!/Obituary
Click here to see Wayne's last Profile entry.