Welcome to the
Crestwood High School
Dearborn Heights, Michigan
Class Of 1966 thru 2018 Website

New to Our Website? Click on Classmate Profiles, find your Class Year, and find your name. Follow the on-screen directions to create your profile. It's quick, secure, easy, and free to do!
OUR CRESTWOOD WEBSITE ADDRESS IS... www.crestwoodstock.com OR www.crestwoodreunion.com OR www.classcreator.com/dearborn-hgts-mi-crestwood
If you have any questions, concerns, or suggestions, please feel free to click on the Contact Us button. Enjoy the website!
Remember When:
Our Faux 1969 & 1970 Cheerleaders ...
Mike Ray, Mike Biek, Bill Bates, Al Brandt, Joe Guerriero & Gary Marley
ANNOUNCEMENTS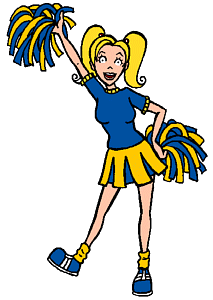 Please visit the "In Memory" section. Add any personal stories about our classmates and teachers who have passed away. Listed below are deceased classmates recently added to the "In Memory" page of the website.
Class of 1967
Class of 1977
Class of 1978
Class of 1984
Class of 1983
Class of 1981
Class of 1966
Class of 1974
Class 0f 1969
Class of 1978
Asst. Principal
Class of 1975
Terry McCartney
David Placey
Lynda Jones
Dean Jones
Ron Pajor
Bob Lombardo
Peggy Ruttman Byberg
Leonard Scherbaty
Dan Paletko
Mike Massey
Doug King
Bruce Noble
Deceased 2020
Deceased 2021
Deceased 1981
Deceased 2020
Deceased 2020
Deceased 2021
Deceased 2021
Deceased 2021
Deceased 2020
Deceased 2020
Deceased 2020
Deceased 2020

There's an amazingly easy new way to support your CHS Alumni Association --- and it won't cost you a penny.
Purchase any eligible goods at smile.amazon.com, AmazonSmile will donate 0.5% of the price of your eligible AmazonSmile purchases to the charitable organization of your choice. It's the same Amazon you know. Same products, same prices, same service. Regular or Prime purchases.

Simply log in to your account at smile.amazon.com. Once logged in, you will be prompted as to what your charity selection will be. Type in Crestwood High School Alumni Association. The rest of the instruction is instinctive and easy.
So it costs you nothing to join, and Amazon donates a percentage of your purchase. Added up, it can do a great turn for your association! smile.amazon.com. So easy. Check it out today!

Please contribute to the Glenn Owen Helka Scholarship Fund (GOHSF), which is used to help pay for a graduating senior from Crestwood High School to attend college. See Scholarship Fund on menu bar for more details.

Check out the new photos on the menu bar showcasing the
Dearborn Heights Cubs
1962 - 1963 - 1964

Crestwood - Haston - Riverside Military Alumni
Please check out the Military Alumni page on the CHS Website (on the menu bar under Alumni). If you were in the Military and have not included this information on your profile, please do so. If you know of any other Crestwood Military Alumni, please send a email with their name, rank, branch of service and year of high school graduation. Included is a pdf file with all the names currently on the wall.

CRESTWOOD ALUMNI COOKBOOK
Complete details on menu bar under Alumni Cookbook.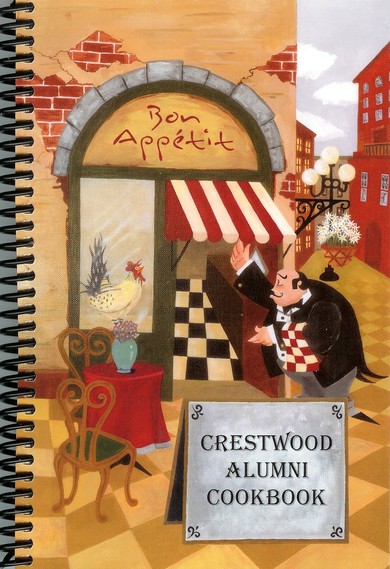 Follow us on Facebook
Join today to be a member of the Crestwoodstock FB group.


Site Administrator: Vicky Folmar Czajka
Crestwood High School ~ Class of 1972
Website Created ~ March 2009

This Crestwood High School Website is intended for reconnecting with old friends, and making new ones as well. We welcome and encourage the sharing of memories and stories from all Crestwood Alumni, as well as the latest updates in your lives. Please use discretion when creating your profile and posting messages. Personal attacks, political and religious messages, as well as abusive profiles and posts will be edited and/or removed.