Welcome to the
Crestwood High School
Dearborn Heights, Michigan
Class Of 1966 thru 2010 Website

Crestwoodstock 3 Reunion Tickets Now Available
1966 thru 2010 Multi-Class Reunion

Make your plan, Chargers! The leading light of Crestwoodstock
shines again! We light the torch for yet another magical summer
weekend with old and new friends and family. Join us for a most
memorable and special time together. Your tax-deductible ticket
includes entertainment, activities, a meal, late nite pizza, a pleasant,
safe and secure environment, parking, and great times! All proceeds
go to Crestwood High School Alumni Association scholarship fund.
Don't miss out, get your tickets today!
click here to order tickets:
Crestwoodstock 3 Tickets



Saturday, July 22, 2017
12:00 pm to 12:00 am
U.G.A.R.S. at Cass Lake
2222 Oak Park Drive, West Bloomfield Twp., MI
(Located at Hiller Road & Greer. Just N. of Commerce Road)



Reunion Tickets:
$50.00 each - CHECK
$54.00 each - CREDIT CARD



Campsite Tickets (no hookups):
$25.00 each - CHECK
$27.00 each - CREDIT CARD



BYOB - No Glass Containers



Catered Dinner - Time to Follow
Late Night Pizza - Time to Follow



Don't Wait, Buy Your Reunion Tickets Now !!!
Check or Credit Card --- Checks made out to: CHSAA
Mail to: Mary Averill
17921 Lyon Lane
Stongsville, OH 44149



Hotel Information to Follow



In order to purchase tickets,
you must login to your profile
or create a new Classmate Profile



Crestwoodstock 3 Golf Outing
Friday, July 21, 2017
The Woodlands Golf Course of Van Buren
39670 Ecorse Road • Wayne, MI (just east of I-275)
734-729-4477
http://www.thewoodlandsgc.com/
$70.00 each - CHECK
$75.00 each - CREDIT CARD


PLEASE CONSIDER PURCHASING A
REUNION OR GOLF SPONSORSHIP
CLICK HERE
click here to order tickets:
Crestwoodstock 3 Tickets


New to Our Website? Click on Classmate Profiles, find your Class Year, and find your name. Follow the on-screen directions to create your profile. It's quick, secure, easy, and free to do! OUR CRESTWOOD WEBSITE ADDRESS IS... www.classcreator.com/dearborn-hgts-mi-crestwood OR www.crestwoodreunion.com If you have any questions, concerns, or suggestions, please feel free to click on the Contact Us button. Enjoy the website!
ANNOUNCEMENTS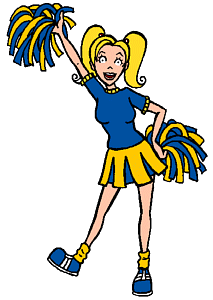 Check out the new photos on the menu bar showcasing the
Dearborn Heights Cubs
1962 - 1963 - 1964


| | | |
| --- | --- | --- |
| | | |
| July 21 - Fri | ....... | Crestwoodstock 3 Golf |
| | | |

Please contribute to the Glenn Owen Helka Scholarship Fund (GOHSF), which is used to help pay for a graduating senior from Crestwood High School to attend college. See Scholarship Fund on menu bar for more details.

Please visit the "In Memory" section. Add any personal stories about our classmates and teachers who have passed away. Listed below are deceased classmates recently added to the "In Memory" page of the website.
Class of 1975
Teacher
Class of 1968
Class of 1971
Class of 1968
Class of 1967
Class of 1972
Class of 1974
Class of 1966
Class of 1974
Rick Tyzo
Joyce Wright
Brenda Studdard
Dan Combs
Larry Carothers
Kathy Hoover Lee
Gary Williams
Cheryl Burns
Cheryl Patten
Richard Callus
Deceased 2017
Deceased 2016
Deceased Unknown
Deceased 2017
Deceased 2016
Deceased 2016
Deceased 2016
Deceased 2015
Deceased 2016
Deceased 2016

GREAT gift-giving idea!
Purchase an engraved brick for CHS's courtyard! Perfect way to leave a lasting legacy. No matter where you go in life, a part of you (or that special someone) will always remain a part of Crestwood High School. The newly-bricked pathway in the courtyard by the Main Office is waiting to recognize you. Don't miss this opportunity to purchase a brick! Download a form below and send it in today!

Crestwood - Haston - Riverside Military Alumni
Please check out the Military Alumni page on the CHS Website (on the menu bar under Alumni). If you were in the Military and have not included this information on your profile, please do so. If you know of any other Crestwood Military Alumni, please send a email with their name, rank, branch of service and year of high school graduation. Included is a pdf file with all the names currently on the wall.

CRESTWOOD ALUMNI COOKBOOK
Complete details on menu bar under Alumni Cookbook.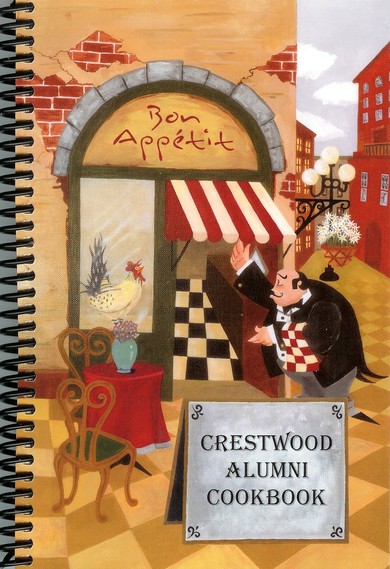 Follow us on Facebook
Join today to be a member of the Crestwood 60s-70s-80s Reunion FB group.


Site Administrator: Vicky Folmar Czajka
Crestwood High School ~ Class of 1972
Website Created ~ March 2009

This Crestwood High School Website is intended for reconnecting with old friends, and making new ones as well. We welcome and encourage the sharing of memories and stories from all Crestwood Alumni, as well as the latest updates in your lives. Please use discretion when creating your profile and posting messages. Personal attacks, political and religious messages, as well as abusive profiles and posts will be edited and/or removed.