Alumni Business Directory
List your Business or Service here.
Send an email with your Name & Grad Year,
Company Name, Business Details,
Contact Information, Website and Logo.

Alphabetized by Graduation Last Name

If your information is incorrect or you would like to
edit/update, please send an email.
Mary Anderson Waling - Class of 1973
Company: City Wide Secretarial Services
Your Premier Transcription Specialist Need Something transcribed? Get the most cost effective, accurate transcription service in your city, wherever you are! Specializing in legal, mental health, and other transcription. Also specializing in Resumes. Additional services include Quicken, office overflow, manuscripts, etc. In business for 26 years. Call today for a FREE Quote!
Contacts:
Phone: 623-878-7270
Email: citywide15@aol.com or
admin@citywideofficeservices.com
Website: http://citywideofficeservices.com/
Mary Averill - Class of 1976
Company: Averill & Associates - Creative Lab, Inc.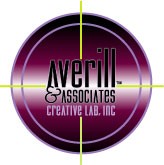 Graphic Design. Logos. Print. Packaging. Web design. Marketing. Interactive projects. Creative production. Advertising. Illustration. Photo retouching and restoration. Photography.
With Averill & Associates Creative Lab, you get a world of expertise in one package. We put our talent and skills to work and tailor our services to your needs. We have a 360º approach to design, utilizing as many disciplines as needed to optimize the potential of every project we undertake. We strategize, utilizing the "roundtable" approach, tapping into all our resources to produce the best product for you. We are gifted professionals. We're smart, talented and intuitive. Collectively, we have over 80 years of art and design experience. You deserve that kind of talent and attention.
We are a small design firm just outside of Cleveland in Chagrin Falls, Ohio. We have been in business since 2001 and have amassed a nice list of clients who have entrusted us with their visual communications and graphic design. Because of our size, we are able to offer individualized attention to our clients which always results in an optimal result. Our clients are from all over the country. We have state-of-the-art equipment and access to an arsenal of talent to meet your needs. Call us today!
Contacts:
17654 Walnut Trail • Chagrin Falls, Ohio 44023
T+F:440.543.0382 • Mobile: 216.401.0850
EM: mary@averillassociates.com
Web: www.averillassociates.com
Gar Brandt - Class of 1972
Company: BrandtWoodworkingLLC


Woodworking - Woodturning - Saxophone End Plugs - Cutting Boards - Pepper Mills - Wine Bottle Stoppers - Honey Dippers - Crosses - Gifts for all occasions.
Etsy Store: www.brandtwoodworkingllc.etsy.com
Facebook: Brandt Woodworking LLC
Contacts:
Gar Brandt
1211 Mainsail Way
Palm Harbor, Florida 34685
garstudios@yahoo.com
Bill Gillikin - Class of 1972
Company: Countertop Creations

Looking to up-date your kitchen or bathroom vanity? Want the look of marble, stone or granite without the price. Countertop Creations uses a concrete overlay system which is applied right over your existing countertop. Yes, it can be applied to any surface and when completed there are no seams and it is completely sealed. Countertop Creations takes ordinary countertops and transforms them into a work of art.
Contacts:
If your looking for a countertop that has flexibility, durability and is affordable call Bill Gillikin ('72) at 231-744-7801. Photos available on my FaceBook page.
Bill Gillikin - Class of 1972
Company: Vacaton Rental
Located in Hesperia, Michigan this 2 bedroom 1,800 sq. ft. house (sleeps 10) sits between the North Branch of the White River and Cobmoosa Creek. During the spring, steelhead are in the rivers, during summer brown trout and in the fall, salmon spawn. Both rivers join together right in front of the house and firepit. It's a great place for the family to relax or use as a jumping off spot when visiting Michigan Adventure or other vacationing sites of West Michigan.
During the summer months weekly rates are $600.00; Long Weekends at $405.00. Currently off season rates apply which is $450.00 per week and $300.00 for a Long Weekend. Salmon are currently in the rivers! Crestwood Alumni can get an additional discount of $50.00/week or $25/long weekend stay during the off season.
Contacts:
For more information go to: tworiversgetaway.com
or call Bill Gillikin ('72) at 231-744-7801
Jerry Gillikin - Class of 1968
Company: Kangen Water
My website is www.waterimproveslife.com Watch the 5 short videos. Call for free samples of several different levels of pH. This water is used in Japan hospitals to treat just about anything in health issues. It has been used for 45 years in Japan hospitals. Japan is the healthiest country, spends 1/6 of what the USA spends on health care and they are rated number 1 in health and longevity by the world health organization. USA is ranked 37th. I have used the machine for 6 years and still am able to run 10 mile races at the age of 64 without any pain issues or meds.
The machine creates 5 different levels of pH water. Each pH level will assist the body in some manner with health issues. More alkaline, 5 times more antioxidants than green tea, and will hydrate 5 times faster than any other water. In business we were taught to "follow the guy with results". Find someone that has the results you want, learn from them what they are doing, then repeat it and you should get the same results.
Thanks for the opportunity to reach others about a more proactive approach to keeping healthy......afterall the body is made of 73% water.....put a better water in it and it will affect 73% of your health.
Contacts:
Jerry Gillikin - Class of 1968
Kangen Water
734-474-5695
www.waterimproveslife.com
Debby Griffin - Class of 1974
Company: The Pampered Chef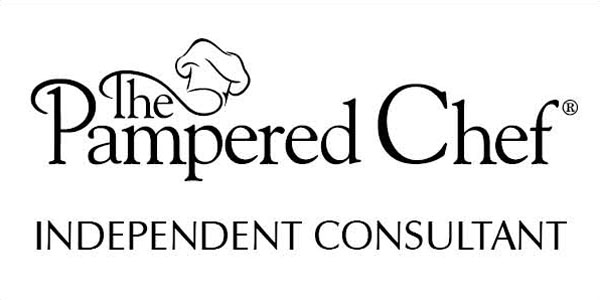 Our Mission ~ We're committed to providing opportunities for individuals to develop their God-given talents and skills to their fullest potential for the benefit of themselves, their families, our customers and the company. We're dedicated to enhancing the quality of family life by providing quality kitchen products, supported by service and information for our Consultants and customers.
Contacts:
Debby Griffin - Class of 1974
Independent Director
The Pampered Chef
313-320-7208
dlc16@comcast.net
www.pamperedchef.biz/debgriffin
Kathleen Hoagland - Class of 1969
Company: Sisel International
Sisel International Rep ~ We carry a line of age reversal products that help you to look and feel younger. We also have a line of coffee, tea and a peach mango energy drink which is thermogenic and tastes great. All our products are Sisel Safe and contain no toxins, soy or harmful ingredients. We also have a line of weight loss products including a protein weight loss shake, supplements, weight loss coffee, and weight loss pops.
Contacts:
Check us out at: www.kathleenhoagland.com
email: knhoagland@comcast.net
503-334-7980
503-774-9950 PST
We talk all major credit cards
Mark Hubbard - Class of 1982
Company: The Hubbard Team at Prudential Select Real Estate
Contacts:
Mark Hubbard (1982)
Leanne Leedy Hubbard (1983)
22320 Garrison, Dearborn, MI 48124
313-207-3166
www.pruselectre.com
TheHubbardTeam@gmail.com
Discount: Free Market Analysis ($250 value)
Bryce Edward Johnston - Class of 1970
Company: ACN ~ Independent Representative
Independant Representative - ACN, International Marketers of State-of-the-Art Digital Communication Products & Services
Contacts:
(734) 363-3885
Website: www.brycom01.acnrep.com
Email: brycom52@wyan.org
Shelly Klockenbrink Brunette - Class of 1975
Company: REAL ESTATE ONE ~ GRAND TRAVERSE ~ LEELANAU or NW LOWER MICHIGAN
Contacts:
Real Estate One
(Grand Traverse ~ Leelanau)
521 Randolph, Traverse City, MI 49684
(231) 642-6436
Email: shelly@shellysells.com
Web: www.shellysells.com
Leanne Leedy Hubbard - Class of 1983
Company: The Hubbard Team at Prudential Select Real Estate
Contacts:
Leanne Leedy Hubbard (1983),
Mark Hubbard (1982)
22320 Garrison, Dearborn, MI 48124
313-207-3166
www.pruselectre.com
TheHubbardTeam@gmail.com
Discount: Free Market Analysis ($250 value)
Kim VanMeerbeeck - Class of 1973
Company: Caruso's Family Dining
WE ARE THE BEST KEPT SECRET IN THE NORTH!!!
Contacts:
3720 US 131,
Elmira, MI 49730-9266
(231) 584-2848
www.carusosfamilydining.com
Kirk Van Meerbeeck - Class of 1987
Company: MarbleLife/GroutMasters of SE Michigan
Restoration and Maintenance of Natural Stone, Architectural Metal, Tile and Grout - Serving Michigan, Northern Ohio and Indiana.
Contacts:
Kirk Van Meerbeeck - MarbleLife/GroutMasters of SE Michigan
31780 W. Eight Mile Farmington Hills, MI 48336
(800) 209-9596
(248) 474-0400
(248) 474-8347 (Fax)
www.marblelife.com
www.groutmastersinc.com