Lincoln Southeast High School

Class Of 1972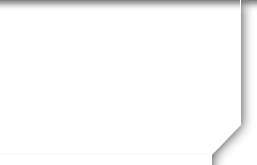 About Charlie, Mike and Alex
His father (Mike, Nebraska), older brother (Eric, Nebraska-Omaha) and younger brothers (Brett and Derek, Park University) played college baseball, while his grandfather (Charlie) was the long-time coach at Lincoln Southeast...
The bio on Alex is from mlb.com
Alex Jonathan Gordon Bio Info
Alex Jonathan Gordon resides in Lincoln, Neb., with his wife, Jamie...the couple has two sons, Max and Sam...Drafted following his junior season at Nebraska where he swept the collegiate baseball awards for College Player of the Year, the Golden Spikes Award, the Dick Howser Award, the Brooks Wallace Award and the ABCA Rawlings Player of the Year...was also an ESPY Award Finalist for the Best Male College Athlete...Earned first-team All-America honors in his sophomore and junior seasons... hit .372 (94-253) in 72 games with 22 doubles, four triples, 19 home runs and 66 RBI as a junior...Led Huskers to Big 12 regular season and tournament titles and the school's third College World Series appearance in 2005...Only the second two-time first-team All-American in Nebraska history and finished the season as the Big 12 leader (conference games) in walks and on-base pct., while ranking third in home runs, total bases and slugging pct...The highest draft pick out of Nebraska since Darin Erstad was taken first overall in the 1995 draft...He was named the No. 1 college draft prospect by Baseball America as well as the second-best overall prospect, best pure collegiate hitter, the second-best collegiate five-tool talent, second-best collegiate power hitter, best collegiate strike-zone judgment and second-closest to the Majors among collegiate players...A member of 2004 U.S. National Team and helped Team USA to an 18-7 overall record, seeing a majority of his playing time at first base...hit .388 with four home runs, 12 RBI and 18 runs scored in 24 games...Named the top offensive player at FISU World University Baseball Championships, where he led all players with a .524 average...A two-time Gatorade Nebraska Player of the Year at Lincoln Southeast (Neb.) High School...His father (Mike, Nebraska), older brother (Eric, Nebraska-Omaha) and younger brothers (Brett and Derek, Park University) played college baseball, while his grandfather (Charlie) was the long-time coach at Lincoln Southeast...Participated in Royals Caravans, 2006-12 and in 2014...also participated in Royals FanFest, 2008-18...Provided funding for the Alex Gordon Training Complex at the University of Nebraska, which was completed in 2011...The Royals 2012 Roberto Clemente Award nominee...he and his wife have co-chaired the annual Royals Coat Drive, volunteered at the Johnson County Christmas Bureau, worked with Alex's Lemonade Stand charity and also hosted the Playing for Pink Casino Night in Lincoln that benefitted the Nebraska Diamond Dawgs Baseball Team and the American Cancer Society...In 2014, became a charter member of the Taylor Hooton Foundation's "Advisory Board" of active Major-League players. The Hooton Foundation is widely acknowledged as the leader in the advocacy against the use of performance and appearance-enhancing drugs by the youth of America...Winner of the 2014 Hutch Award, given each year to a Major League player who best exemplifies the honor, courage and dedication of baseball great Fred Hutchinson, both in on-field achievements and off-the-field work...He and wife, Jamie, are long-time supporters of Alex's Lemonade Stand Foundation for childhood cancer research...has also supported other cancer-related causes, including MLB's Honorary Bat Girl program, the Team Jack Foundation, Braden's Hope for Childhood Cancer and the Toys of Summer event... also supports SAFEHOME, a domestic violence shelter.
2017
Played in 148 games (140 starts), his most since 2014 ... Had a pair of two-run doubles on April 7-8 at Houston, including a go-ahead hit that started a six-run eighth inning April 8…didn't record an RBI in his next 14 games ... Matched his career high with 14 hit-by-pitches (also, 2015), tied for fourth most in the American League…recorded the 79th HBP of his career on May 4 vs. the White Sox, breaking a tie with Mike Macfarlane for the franchise record…finished the season with 89 HBP, 10th among active players ... Made his first of 15 career appearances in center field on May 10 at Tampa Bay, and made his first of four starts in center on May 11 at Tampa Bay ... Hit his first home run of the season on June 6 vs. Houston, his first since Sept. 25, 2016 at Detroit, snapping a careerlong streak of 192 at-bats without a HR ... Recorded 11 of his 45 RBI (24.4%) during an eight-game stretch from June 28-July 5 ... Had a team-high six go-ahead RBI in the seventh inning or later, five of which broke ties: RBI triple in the seventh (June 24 vs. Toronto), two-run triple in the eighth (July 30 at Boston), RBI single in the ninth (Aug. 16 at Oakland) and RBI double in the seventh (Sept. 6 at Detroit)…the last Royal with more go-ahead RBI in the seventh or later in a single season was Jose Guillen (seven) in 2008 ... Had a walk-off sacrifice fly on July 19 vs. Detroit, the sixth walk-off RBI of his career and first since 2014 ... Hit .278/.373/.514 (20-for-72) with five doubles, four home runs and eight RBI over his last 24 games ... Doubled on Sept. 22 at the White Sox, the 298th of his career, breaking a tie with Mike Sweeney for fifth most in Royals history ... Homered on Sept. 23 at the White Sox, the 160th of his career, matching Frank White for fifth in Royals history ... Recorded eight outfield assists, his most since 2014 (also eight).
2016
Posted a career-low .692 OPS in 128 games…missed 29 games from May 23-June 24 with a fractured right wrist, which he suffered in a collision with teammate Mike Moustakas on May 22 at the White Sox...Collected six outfield assists, including five in his first 51 games…since becoming a full-time outfielder in 2011, his 72 outfield assists are eight more than any other player in the Majors...Committed just two errors in 230 total chances…his .991 fielding percentage ranked second among Major League left fielders...Charged with an error on May 13 - his first since Aug. 2, 2014 - snapping a streak of 188 consecutive games (187 starts) without an error…it was the third-longest active streak by a non-pitcher, according to Elias...Hit by pitch eight times, all coming in his first 58 games, including one in a franchise-high tying three straight games from April 30-May 2...Surpassed John Mayberry (143) on Aug. 17 for sixth on the Royals' all-time home run list…finished the season with 151 career homers, second most among Royals left handers, trailing only George Brett (317)...Named Royals Player of the Month for August after batting .265/.348/.510 (27-for-102) with seven home runs, reaching safely in 25 of 28 games that month… also scored 21 runs, tied for fourth in the AL...Hit five home runs during a five-game stretch from Aug. 16-20, including a homer in three straight games (Aug. 16-18), matching a career high...Hit a go-ahead grand slam on Aug. 18 vs. Minnesota, his third career slam and third by a Royal in 2016...Recorded fourth career multi-homer game on Aug. 20 vs. Minnesota - both off left hander Hector Santiago - joining teammate Eric Hosmer (June 10 vs. Chris Sale) and Kevin Kiermaier (Sept. 8 vs. CC Sabathia) as the only left-handed batters to hit two homers off the same left-handed pitcher in a game in 2016...Also doubled - in addition to his two home runs - on Aug. 20, matching a career-high 10 total bases (also, May 18, 2014 vs. Baltimore)...Had a season-best 11-game hitting streak from Aug. 8-20, in which he hit .415/.500/.854 (17-for-41)...Scored a run in nine straight games to match a career best, Aug. 12-20, tying the fifth longest streak in club history...Hit .306/.433/.612 (15-for-49) with four home runs and nine RBI in 15 games vs. Detroit, extending his on-base streak vs. the Tigers to 23 games dating back to May 3, 2015...Recorded a career-high 148 strikeouts, fourth most in franchise history, trailing Bo Jackson (172 in 1989, 158 in 1987) and Steve Balboni (166 in 1985).
2015
Signed a four-year contract to remain with the Royals on January 6, 2016...Elected to his third-straight All-Star Game in 2015...he did not play due to injury...He missed 48 games during July and August after suffering a grade 2 left groin strain on July 7...still managed to bat .271 with 18 doubles, 13 homers and 48 RBI in 104 games...blasted 11 home runs and collected 39 RBI before the break...A four-time Rawlings Gold Glove winner, Gordon had just four assists, fewest since moving to the outfield in 2011... Among hitters with at least 300 at-bats, his .377 on-base percentage ranked sixth in the American League...ranked 13th in the A.L., averaging a walk every 8.61 plate appearances...also tied for fourth in the A.L., being hit by pitch 14 times...Batted .321 (26-for-81) with runners in scoring position and .326 (14-for-43) with RISP and two outs...it three home runs and also batted .333 (16-for-48) in 14 Interleague games this season...his 21 Interleague home runs are tied for 17th among active players in the Junior Circuit...Batted .385 (10-for-26) with a double, two homers and seven RBI in the eight games before going on the disabled list...also hit .370 (10-for-27) with three doubles in the first eight games after coming off the D.L...Became the second player in the last 35 years (since 1980) to collect seven hits and at least six RBI in a single day, doing so in a day-night doubleheader vs. Tampa Bay on July 7...the only other player to do this was Ben Zobrist, who had seven hits and 10 RBI in a doubleheader vs. Minnesota on April 28, 2011...His huge day July 7 included matching a career high with four hits in the night game of the twinbill, marking the 11th time he's done that in his career...he also had four hits in a September 14 game at Cleveland...Moved into ninth-place on KC's all-time RBI list, finishing the season with 523 RBI as a Royal...he also passed Mike Sweeney (66) for fourth on the club's all-time hit-by-pitch list (67)...Hit out of the leadoff spot 18 times, connecting for his franchise-best 14th career leadoff home run on September 14 off Cleveland's Carlos Carrasco.
2014
Alex had another All-Star season, leading the club in homers (19), RBI (74) and tying for second in doubles (34)...Selected to his second-straight All-Star game, but did not participate due to a wrist injury...Became the first Royals outfielder named to consecutive American League All-Star teams since Willie Wilson in 1982 and 1983...Named the American League's Platinum Glove winner, becoming the first outfielder to win that award…Won his fourth-consecutive Rawlings Gold Glove, joining Frank White (1977-82) as the only other Royal to win at least four in a row...He's the first American League outfielder to win four-straight Gold Gloves since Torii Hunter and Ichiro Suzuki both won eight-straight (2001-08)...Ranked sixth in the A.L., hitting .338 (44-for-130) with runners in scoring position…Also ninth among A.L. outfielders in RBI (74)...His RBI came at clutch times, as he tied for sixth in the league with 14 game-winning RBI...He also tied with Seattle's Robinson Cano for 14th in the A.L. with 22 go-ahead RBI...13 of his 19 home runs either tied the game or gave Kansas City the lead...Batted .309 (101-for-327) when he hit in the No. 5 spot in the batting order with a .385 on-base percentage and a .489 slugging pct. (24 doubles, one triple, 11 homers)...Slugged nine home runs during the month of August, second-most in the Major Leagues behind only Houston's Chris Carter (12)...Hit safely in a season-best nine-straight games, May 23-31, batting .364 (12-for-33) with two doubles, a homer and five RBI during his streak...Enjoyed a career day vs. the Orioles on May 18, going 4-for-4 with a pair of 3-run homers...Became first Royal since Jermaine Dye (1999) to collect 6 RBI in a game where he was 4-for-4 or better...Gordon's 4 hits matched a career high, while it was his first multi-homer game since August 11, 2012 and KC's first of 2014...Blasted his second-career walk-off home run on August 26, a two-run shot in the bottom of the ninth off Twins' closer Glen Perkins...It marked his first walk-off homer since he hit one vs. Baltimore on July 30, 2010...Became the 10th player in franchise history to record 1,000 hits in a Royals uniform with a fifth-inning single on August 5 at Arizona...He will enter 2015 ranked ninth on KC's all-time list with 1,044 career hits...His 34 doubles tied for 16th in the American League...since the start of 2011, his 157 doubles are fourth in the Majors, behind only Robinson Cano (172), Miguel Cabrera (166) and Adrian Gonzalez (165)...Since becoming a full-time outfielder prior to the 2011 season, his 61 assists are the most in the Major Leagues...He tied for the team lead and 11th in the A.L. with eight assists in 2014...Started all 15 postseason games in left field with a Royals postseason record six doubles, a homer and 11 RBI...RBI total was the second-most by a Royal in a single postseason, behind Eric Hosmer's 12...Also recorded four steals which led all players in this year's postseason and tied for the most by a Royal...Slugged the go-ahead home run in the 10th inning in Game 1 of the ALCS at Camden Yards... Also collected a bases clearing double in the game to match the KC postseason record with four RBI in the game, tying Jim Sundberg (Game 7 of 1985 ALCS) and Willie Aikens (Game 1 of 1980 World Series)...Collected three RBI in Game 3 of the ALDS, becoming the first player to drive in at least three runs in consecutive postseason games since Mike Lowell did it for Boston in Games 1 and 2 of the 2007 ALCS vs. Cleveland.
2013
Alex got off to a fast start and was selected to his first All-Star Game, batting .329 over the first two months of the season...led team in at bats (633), runs scored (90) and homers (20)... Earned his third straight Rawlings Gold Glove Award, becoming just the third Royal to earn a Gold Glove in three seasons joining Frank White (1977-82, 1985-86) and Amos Otis (1971, 1973-74)... Topped the American League with 17 outfield assists, which tied with Arizona's Gerrardo Parra for the Major League lead...his 54 assists since the start of 2011 are the most in baseball... Tied for ninth in the league with 52 multi-hit games...his 162 multi-hit games since 2011 are the fourth-most in the Major Leagues... Also tied for sixth in the league with a career-high six triples...finished second in the A.L. with 63 RBI in the leadoff spot... Blasted first two grand slams of his career, April 25 at Detroit and July 2 vs. Cleveland...became first Royals player with multiple slams in a season since Yuniesky Betancourt hit three in 2010... Hit four home runs to lead off games, giving him 13 in his career, which is the most in club history... Recorded team-best three walk-off hits, collecting game-winning RBI vs. Toronto (April 14), vs. Chicago-AL (May 5) and vs. Atlanta (June 26)... Collected four hits in a game for the ninth time in his career, May 19 at Oakland...also matched a career-high with four runs scored vs. Washington, August 23. He signed a four-year contract extension through 2015 with a player option for 2016 on March 30, 2013.
2012
Alex recovered from a slow start to post his second-straight solid campaign...led all of MLB with a career-high 51 doubles, which tied Billy Butler (2009) for the second-most doubles in a season by a Royals player...both trail Hal McRae (54 in 1977)...Earned his second consecutive American League Rawlings Gold Glove in left field...joined Amos Otis (3 times) as the only Royals outfielders to win multiple Gold Gloves and is the first Royal since Frank White (1986-87) to win in back-to-back seasons...Was second in baseball to teammate Jeff Francoeur (19) with 17 outfield assists...led all A.L. left fielders in games (160), innings (1424.1), total chances (338) and putouts (319) while committing just 2 errors for a .994 fielding pct., the best in league among players with at least 125 games in left field...Alex has a big league-best 96 doubles since the start of 2011, two ahead of the Yankees' Robinson Cano...has joined George Brett (2), Billy Butler (2) and Hal McRae (2) as the only Royals to post multiple 45+ double seasons and joins Brett (9) and McRae (7) as the only Royals to post at least four 35+ double seasons...Was tied for third in the A.L. with a career-high 60 multi-hit games (5th-highest total in Royals history), sixth in the league with 189 hits, tied for seventh with 70 extra-base hits and eighth with a .320 mark (132-for-412) against right-handers...set career highs in games (161), at bats (642), hits (189), doubles (51), triples (5) and walks (73)... accumulated 721 plate appearances, the sixth-most in a season in franchise history...Hit .323 (136-for-421) with 34 doubles, a .381 OBP and .499 SLG in his last 104 games since June 10...was hitting .240 (53-for-221) with 17 doubles in 57 games with a .344 OBP and .371 before that...began season hitless in first 18 at bats and just 4-for-34 (.118) in his first 9 games...Drew 5 walks on June 17 at St. Louis...the 5 walks tied both a career high (also 7/30/08 at Oakland) and Royals franchise high...Gordon is the only Royals player to record 5 walks in a game...Gordon is just the fifth player in baseball since 1980, joining Barry Bonds (3 times), Dale Murphy, Rickey Henderson and Mark Teixeira, and 11th player in baseball history to record multiple 5-walk games...He signed a 4-year contract extension through 2015 with a player option for 2016 on March 30.
2011
Alex posted a breakout season, setting career highs in every offensive category, and was rewarded by being named the Royals Les Milgram Player of the Year by the KC Chapter of the BBWAA ... was 1 of 5 players in the A.L. up for the All-Star Game Final Vote, finishing third. ... Won the American League Rawlings Gold Glove in left field in his first full season in the outfield ... the Gold Glove is the 19th all-time awarded to a Royal and the seventh to an outfielder. ... Was 1 of 5 players in baseball with a greater than .300 average, 45+ doubles and 20+ home runs (Cabrera-DET, Gonzalez-BOS, Ellsbury-BOS & Cano-NYY)...is the fourth Royal in history, joining Hal McRae (1982), Mike Sweeney (2001) and Billy Butler (2009) and the was the only one of the four with more than 15 stolen bases. ... Finished 10th in the A.L. in batting average (.303) ... also ranked tied for sixth in the Majors in doubles (45), tied for sixth in the league in extra-base hits (72), eighth in hits (185) and total bases (307), 10th in runs (101), tied for 10th in multi-hit games (50) and fifth in home batting average (.329). ... With 101 runs scored, became the first Royal with 100+ runs since David DeJesus scored 101 in 2007. ... Finished in the top 5 among all A.L. outfielders (numbers as an OF) in runs (t-3rd), hits (3rd), doubles (3rd), RBI (t-4th), average (2nd) and OBP (2nd). ... Led the Majors with 20 outfield assists, which also shattered the club's single-season record of 17 which was held by Jermaine Dye (1999) and Mark Teahen (2007) ... with 20 assists, Gordo was just the 24th player since 1969 to have 20 or more in a season and the first since Alfonso Soriano had 22 in 2006 for the Nationals ... of his 20, half cut off a run at home plate. ... Hit five leadoff home runs, the first five of his career ... scored at least one run in 9 straight games from July 26-August 4. ... Set a career high by posting a 19-game hitting streak from April 3-26, tied for the 8th-longest streak in club history. ... Recorded his first career 3-double game on July 27 at Boston.
2010
Alex appeared in 74 games for the Royals due to injury and a demotion to Omaha (AAA) for 68 games...while in Omaha, he switched positions from third base to the outfield...Was originally returned from a rehab assignment and reinstated from the 15-day D.L. on April 17...he had missed the Royals' first 10 games of the season recovering from a fractured right thumb suffered on a head-fi rst slide in a March 6 spring training game...Optioned to Omaha following the May 2 game and was named as a PCL All-Star after hitting .315 with 14 home runs...recalled on July 23 for the remainder of the season...Delivered a 3-run, 2-out walk-off homer on July 30 vs. the O's, his first career game-ending blast and first for KC since July 12, 2008 (David DeJesus)...Recorded his fi rst career pinch-hit home run in the ninth inning on August 8 at Seattle.
2009
Struggled with a hip injury a majority of the season, offi cially missing 79 games after undergoing surgery to repair a labral tear in his right hip on April 17...Hit a solo home run in his fi rst at bat of the season off Mark Buerhle in Chicago on April 7, the second straight season he has homered on Opening Day...drove in both KC runs in the Royals 4-2 loss...injured his hip on Opening Day and following that was just 1-for-17 before being placed on the D.L...Was placed on the 15-day D.L. on April 16...played 4 games for Surprise (R), 1 game for Omaha (AA) and 8 games with Northwest Arkansas on an injury rehab assignment at the beginning of July...returned from his rehab assignment on July 14 and was reinstated from the D.L. on July 16...Optioned to Omaha on August 18 after hitting just .227 (17-for-75) with 2 home runs and 8 RBI in 22 games...Returned from Omaha on September 8 and hit in 15 of his fi nal 20 games of the season...homered in each of the final 2 games of the year in Minnesota.
2008
Made his second straight Opening Day roster...despite playing in 17 fewer games due to a late-season injury, saw noticeable improvements from his rookie season, improving both his on-base pct. and slugging pct. while setting a career high with 16 home runs...Led club in runs (72) and walks (66) while fi nishing second to Jose Guillen in doubles (35) and home runs (16)...Finished third in the A.L. among regular third basemen with a .352 on-base pct. and fi fth with a .786 OPS...Had a productive second half of the season, hitting .277 (38-for-137) with a .392 on-base pct. and .496 slugging... his .888 OPS led the Royals and was the fourth-best among A.L. third basemen...Went 1-for-5 on Opening Day, the hit a 2-run home run in the sixth off Justin Verlander, in an eventual 5-4, 11- inning win...Named the Royals April Player of the Month...Tied his career high by driving in 4 runs (3rd time), including a solo home run, at home against the Cardinals on June 27...Hit the 45th Eutaw Street home run in Baltimore Camden Yards' history on July 1...Set a franchise record by drawing 5 walks (2 intentional) on July 30 in a 10-inning win at Oakland...he and Milton Bradley (April 16 @ Toronto) were the only players in the Majors to walk 5 times in a game in 2008...Placed on the 15-day D.L. on August 23 with a torn right hip fl exor muscle...was reinstated on September 12 after missing 17 games...Finished the season strong, hitting .311 (14-for-45) with 5 doubles, 2 homers and a .556 slugging pct. in September...Hit in a career-high 12 straight games from August 20-September 24, batting .326 (15-for-46)...Set a career high with his 16th home run on September 23 at Detroit.
2007
Made his 1st career Opening Day roster...became just the fourth Royal in franchise history to make his debut in the starting lineup on Opening Day, joining Joe Zdeb (1977), Michael Tucker (1995) and teammate Mark Teahen (2005)...Had a solid rookie season, hitting .247 with 36 doubles, 4 triples, 15 home runs, 60 RBI and 60 runs scored...also stole 14 bases in 18 attempts...He compared favorably to all A.L. rookies in most offensive categories, including extra-base hits (55, 1st), home runs (15, 2nd), RBI (60, 3rd), doubles (36, 3rd), triples (4, 3rd), stolen bases (14, 3rd) and total bases (223, 3rd)...His 36 doubles led the team and set a new Royals rookie record while his 55 extra-base hits fell one shy of tying Kevin Seitzer (1987) and Carlos Beltran's (1999) Royals rookie record...Was 1 of just 3 Royals rookies to have 14+ homers and 14+ steals in a season (also Beltran in 1999 and Berroa in 2003)...Defensively, Gordon committed 8 errors in his fi rst 35 games before righting the ship to post a .973 fi elding percentage the remainder of the season, good for third-best in the American League among third basemen...After struggling to a .173 start with 3 homers and 8 RBI through his fi rst 53 games, Gordon rebounded to hit .285 with 12 home runs and 52 RBI in his final 98 games...After hitting just .129 (4-for-31) in his 1st 43 plate appearances with runners in scoring position, rebounded to hit .287 (29-for-101) the remainder of the year...Recorded his fi rst Major League hit (a single) in the 5th inning off the Red Sox Daisuke Matsuzaka on April 5...Hit a 2-run home run, the first of his Major League career, in the 6th inning in Toronto off the Blue Jays' Josh Towers on April 10...Named Royals Player of the Month for June after hitting .327 (32-for-98) with 6 doubles, 1 triple, 3 home runs, 14 RBI and 15 runs...posted 10 multi-hit games... also stole 5 bases in 5 attempts...Recorded 4 hits in 4 at bats with a double and a triple and 2 runs scored on June 7 at Cleveland...Began the month of June by going 1-for-17 in his 1st 4 games...hit .383 (31- for-81) the remainder of the month...Hit homers in back-to-back games on June 13-14 vs. St. Louis...Grounded into his fi rst double play on June 14 vs. St. Louis after not hitting into a twin killing in the first 206 at bats of his career...Equaled his career high with 4 hits on June 20 at St. Louis...tied it again on Sept. 11 vs. Minnesota...Posted a pair of 7-game hitting streaks in the span of 15 games...had his 1st streak from June 10-17, hitting .444 (12-for-27), and his 2nd from June 19-26, hitting .448 (13-for-29)...Posted a 43-game errorless streak from July 3 to Aug. 24...Stole his 10th base of the season (13 attempts) on July 17 at Boston, becoming the 11th Royals rookie to reach double-digits in steals and the 1st since Angel Berroa swiped 21 in his Rookie of the Year season of 2003...also went 3-for-4 in the game and scored a career-best 3 runs...Went 3-for-4 on July 26 vs. New York, falling a single shy of the cycle after collecting a double, triple and a home run good for a team-high 9 total bases...Hit the game-winning 2-run homer in the top of the 10th on Aug. 1 at Minnesota...Recorded his first career multi-homer game on Sept. 2 at Minnesota...Suffered a fractured nose on a hard-hit grounder in the ninth inning of the final game of the season on Sept. 30 vs. Cleveland.
2006
Had a tremendous 1st professional season taking both the Baseball America Minor League Player of the Year and the J.G. Taylor Spink Award as the Topps/Minor League Player of the Year...Joined Johnny Damon in 1995 as the only Wichita players to win the Spink Award...joins Tom Gordon in 1988 as the only Royals farmhands to win the Baseball America Award since it debuted in 1981...Became the 1st player in history to win Baseball America's College Player of the Year (2005) and Minor League Player of the Year (2006) in consecutive seasons...Was also named the Alex George Royals Minor League Player of the Year and the Texas League Player of the Year...Tabbed by Baseball America as the Royals top prospect for the 2nd season in a row...also named Best Power Hitter and Best Strike-Zone Discipline by Baseball America...also named the top prospect from the Texas League...Named the top prospect in baseball by Sports Illustrated and the number 2 prospect by MiLB.com, trailing the Devil Rays Delmon Young...Named by Texas League managers as the best defensive third baseman...Played the entire season at Wichita (AA) and helped lead the Wranglers to the Texas League Championship series...hit .325 (158-486) with 39 doubles, 1 triple, 29 home runs, 101 RBI and 22 stolen bases...Ranked 2nd among all minor leaguers in total bases (286) and 4th in runs scored (111)...also was tied for 4th in slugging pct. (.588), 5th in extra-base hits (69), tied for 8th in home runs and tied for 11th in RBI...He was 1 of just 5 individuals in the U.S. minor league system to record at least 20 homers and 20 stolen bases...Turned it up in the 2nd half of the season, hitting .346 with 20 home runs, 20 doubles, 70 RBI and 65 runs scored in 67 games as Wichita won the 2nd-half title in the Texas League...Hit equally well against both right-handed and left-handed pitchers, recording .321 (121-377) and .339 (37-109) averages, respectively...also hit .329 (82- 249) with 16 home runs in road games and .321 (76-237) with 13 home runs in home games...Hit .355 (39-110) with 9 home runs in July and then .355 (38-107) with 10 home runs in August...hit .353 (84-238) with runners on base...Recorded a 16-game hitting streak from July 19-Aug. 4...hit .403 (27-67) with 7 home runs and 20 RBI during the streak...hit home runs in 4-straight games from July 24-28...also had an 8-game streak and three 6-game streaks during the season.
2005
Played in 16 games for Surprise in the Arizona Fall League, where he hit .260 (13-50) with 4 doubles, 2 homers, 9 RBI, 12 walks and 12 strikeouts...was named the 2nd-best prospect in the Arizona Fall League by Baseball America...Was selected by the Royals as the 2nd overall pick in the June Free Agent Draft, the highest 1st round pick in Royals history, passing Jeff Austin (4th, 1998) and Mike Stodolka (4th, 2000)...signed Sept. 29 by Phil Huttmann...Tabbed by Baseball Amercia as the Royals top prospect entering the 2006 season...also named Best Hitter for Average and Best Strikezone Discipline.
http://m.mlb.com/player/460086/alex-gordon