Lincoln Southeast High School

Class Of 1972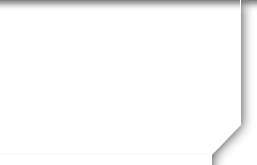 Coach Wally McNaught
If you want to make a donation to the "Wally McNaught Scholarship" fund, you may do so by check or online through LPS. If an online donation is made, you must specify "McNaught" to ensure proper donation.
The Celebration of Life for Wally McNaught was held Monday, June 16. It was a grand tribute to how much he gave to others. Coach McNaught excelled in his many roles--husband, father, basketball coach, teacher, educator, athletic director, contributor to nearly infinite sports communities and mentor to thousands of students and colleagues.
Two stories follow. The first provides tributes to Coach McNaught and the obituary posted in the Lincoln Journal Star; the second provides information about donating to the Coach's Scholarship fund.
---
Coach Wally McNaught (1933- 2014)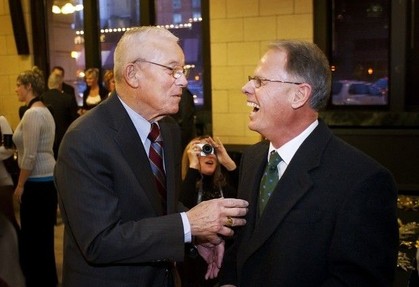 Lincoln Journal Star photograph from January 12, 2012
(Courtesy of Tim Wentz, Class of 1971)
---
Coach Wally McNaught Scholarship (first posted in December 2012)
Specify Wally McNaught or Coach Wally McNaught Scholarship under Other Fund at the Foundation.
To make a tax-deductible donation to the scholarship fund please donate online at https://foundationforlps.org/donate/give-a-gift/ or mail to Coach McNaught Scholarship – Foundation for Lincoln Public Schools, 3801 S. 14th St., Lincoln, NE 68502.
Thanks to generous donors, the first $1,000 Wally McNaught Scholarship will be awarded Wednesday, May 15, 2013 at Lincoln Southeast. To honor Coach McNaught's impact on the school from 1966-1993, a group of LSE Alums has set out to build a scholarship fund in his name to preserve his legacy forever.

In an effort to build the scholarship fund from its current $8,000 balance to an endowed fund of $55,000 or more insuring the scholarship will be given in perpetuity, the LSE group of alums is seeking support from fellow students, athletes, family and friends that were impacted by Coach Wally McNaught.

Wally has been active in his retirement. He helped set up the Nebraska High School Sports Hall of Fame, was inducted into the inaugural class of LSE Hall of Fame in 2010, ran a marathon and completed "Bike Ride Across Nebraska." At age 75, in spite of struggling with Parkinson's, Wally achieved a lifetime goal of skydiving. He remains the humble guy we remember, always interested in the students at Southeast.
Information for online donatiion provided by LPS Foundation. Unless you specify McNaught, the donation automatically goes to a general fund --- NOT our Coach's scholarship fund. In the box labeled Other Fund at the Foundation, you key in the fund name or copy and paste Coach

Wally

McNaught

Scholarship