St Louis Park


Class of 58, The Luckiest Generation
Welcome to the
St Louis Park Senior High School
Class Of 1958 Web Site.
Home of the Orioles!
This is a Website devoted to the St. Louis Park High School Class of 1958. It is intended for those Classmates who graduated from this place and time. It is designed to be informative, inspiring, and nostalgic with memories of our time in the 1950s, including the music we loved and those we sat next to in class. We know that when the dust settles, we realize how little we need, how very much we actually have, and the true value of human connection. This website accentuates that connection, with the hope that we will always be together.
For music to accompany your viewing of this Home Page, click here:
We want to keep in touch with you. If you change your email address, or mailing address or phone number, be sure to go to MEMBER FUNCTIONS and make those changes under "Edit Contact Info."
November 2021 News
To all of our Jewish Classmates and friends, Happy Hanukkah.
Hope you had a great Thanksgiving Day with your family all around you!
*************************
Our belated 80th Birthday Party on August 26th was a GREAT SUCCESS!!!
About 30 classmates were present at the event itself in St. Louis Park, at the Excelsior-Grand Party Room, while several others, mostly living in other states, visited via a Zoom connection. The luncheon food was tasty, the drinks were of a variety and plentiful, the video of our graduation night played in the background, and most importantly, great conversation was had by all. A few explored our memorabilia table.
There was no charge for the event. We started with a zero balance in our class account. A free-will offering cup collected enough money to pay for the event. Our very generous classmates donated not only enough to pay all the bills but to leave a start-up balance for the next reunion of over $500!
THANK YOU to KC Cravens Bretzke for chairing the event and ordering the food, and to Nancy Atwood Steege for the ice-cream cake for dessert.
Everyone who attended expressed hope that we won't wait too long to get together again for another class reunion. Stay tuned and stay healthy, so you can attend our next event. Will it be in 2023 (our 65th) or 2028 (our 70th)? Who knows! In the meantime...
LOVE TO YOU ALL, AND HAPPY 80TH BIRTHDAY!!
************************************
FOUR Classmates have passed away this year.
Mike Ambrose of our class passed away just this month of September. You can read our entry about his life at our In Memory link at the left.
We have just learned of the passing of classmate Donald Louis Andersen, on May 30th of this year. An entry has been made in the "In Memory" link on this website. Please feel free to add your own recollections at the bottom of that posting.
We have been informed that our classmate, Susan Louise Skinner Wurster, passed away on January 30th of this year. An entry has been made in the "In Memory" link on this website.
We have also lost yet another classmate: Patricia Osterberg Margeson, in April. Details of her passing and a full "In Memory" notice has be posted on this website in our In Memory Link at the left.
You are always invited to provide your personal recollections of our deceased classmates on the pages we have for them In Memory.
**********************************
Classmate Howell Owens has discovered a video you may like. It's a fast, virtual drone tour inside of St. Louis Park High School as it looks today, done by students themselves. The students who attend these days really have it nice! They likely will never know how much tender, loving care the taxpayers have provided for their proper education. Below the modern-day picture of our high school, swipe the following URL and put that in your browser:
https://youtu.be/TuPzkwBTZwE
****************************************
We have added a new page to the links at the left, entitled NOSTALGIA MACHINE (for music and memories). You will find it in alphabetical order on the Link List. Enjoy!
We have also added a new page to the links at the left: Pandemic Stress Relievers. It's essentially a lot of good old music videos for you to watch and listen to as you await the end of this terrible Covid Pandemic that has us all so self-isolating. Get ready for some nostalgic reflection!
**************************************
Let's all hope 2021 is a far better year for us Super Seniors!
Remember: Wear your mask and get the booster vaccine when it's offered.
If you need some nostalgic review of your teen years in the 1950s, to remember those of us who still love you, then get ready to enjoy these
50's Memories: Click on this video:
https://1funny.com/fond-memories-of-the-1950s/
********************************************
Need an "Attitude Adjustment" during the Coronavirus Pandemic?
Try This YouTube Video for some Nostalgia
Or, to review your love for America, watch this Video
https://www.youtube.com/embed/3c7GqpoM6wU
Then: Check out the link near the top at the left:
"COVID Attitude Adjustment".
Send in some new news about your friends from St. Louis Park High.
How about viewing this nostalgic video from 1955 to get your juices pumped up and ready for a whole-class reunion, maybe in 2023?
http ://safeshare.TV/w/ FEDEwZH Z Xu
All we have to do is convince our event-planning group to arrange for such a special party so we can all see one another once more.
Remember when this photo was taken?
Our 55th Reunion in 2013 at the SLP Hall of Fame Induction Dinner
(Yes, that's Roy Griak in the middle.)
<>~<>~<>~<>~<>~<>~<>~<>~<>~<>
---
Did you know 11% of people are left handed; Did you know August has the highest percentage of births; Did you know unless food is mixed with saliva you can't taste it; Did you know the average person falls asleep in 7 minutes; Did you know a bear has 42 teeth; Did you know an ostrich's eye is bigger than its brain.
//////////////////////////////

Today's Inspirational Quotes
Start by doing what's necessary; then do what's possible; and suddenly you are doing the impossible.
Francis of Assisi
<>~<>~<>~<>~<>~<>~<>~<>~<>
This Week's Nostalgic Photos
Each week a new photo or two will appear below. You won't have to guess what the first one is. The item will be obvious. Just be amazed at what you see or have forgotten!
How about a little Sonny & Cher, along with Bob Dylan!
****************************************
But this second photo will be of someone or something not easy for you to determine.
She came up missing, and has never been found! Amelia Earhart
<>~<>~<>~<>~<>~<>~<>~<>~<>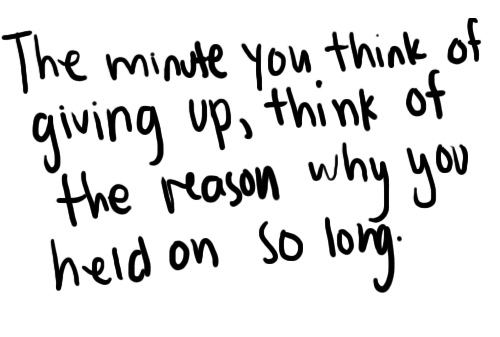 Rememberance Quotes for November
In November, the earth is growing quiet. It is making its bed, a winter bed for flowers and small creatures. The bed is white and silent, and much life can hide beneath its blankets.
- Cynthia Rylant
Featured Article, Website or Blog:
Weeding Out Some Common Organic Gardening Myths

Just about everyone's interested in organic gardening from one viewpoint or another, so it's no surprise that organic gardening myths might pop up in the garden of public opinion. Myths both pro and con are easy to come by -- so we'll cover both sides of the issue in this article. Here's the truth about four popular ones:
http://www.mythbusters.com/weeding-out-some-common-organic-gardening-myths.html
******************************************************
We have thirteen Photo Albums, with accompanying music, to share with you.
These are mainly Albums from our 50th, 55th and 60th Class Reunions. You will find them all at the links entitled "Our Photo Gallery" and "50th Reunion Photo Sets" and 60th Reunion Action links at the left side of this page. They are...
SLP Class of '58 Gallery

..........variety of photos sent in by classmates

Our High School Times

............photos from our days at Park High

55th at the Park Tavern

............Sept. 10, 2013 - 1st 55th Reunion Event

55th at the Farm

........................Sept. 11, 2013 - 2nd 55th Reunion Event

55th at The Hall of Fame

..........Sept. 12, 2013 - Induction Banquet

70th Birthday Cruise

..........Our July 20, 2010 Cruise on Lake Minnetonka

50th School and Bus Tour

.......Big 50th Reunion - Day 1 Activity

BBQ at Tim Kiernan's Farm

.....Big 50th Reunion - Day 2 Activity

Relaxing Saturday Morning

.....Big 50th Reunion - Day 3 Morning

50th Saturday Banquet

............Big 50th Reunion - Day 3 Evening

60th Reunion at Kip's Bar

........Our Friday Night - Day 1 Activity

60th Reunion at Tim's Farm

....Our Saturday Afternoon-Day 2 Activity

60th Reunion Banquet Shot

....Our Sunday Evening - Day 3 Activity
Sit back, adjust each album to "full screen mode," turn on the music at the scroll at the top or bottom of each photo set, change tunes or watch without music...all to suit yourself. Come back often. You'll recognize someone different each time!
Four of the best, at our 60th at Kip's: Judith Carroll Chambers, Sandy Canton Kerwin, Carol Erickson Skala and Gail Nelson Helgeson
Judith Alexander Steward, Kay Knudson Studebaker and Mary Ann Evans Eckenberg. See who else was there at the "60th at Tim's Farm" Photo Album.
Getting ready for the 60th Reunion Banquet are Jonathan Daube, Beverly Watts Hedin, KC Cravens Bretzke, Linda Lindquist Daube, and Nancy Jo Wallace Lopp & Larry Lopp. See who else was at the Banquet at the "60th Reunion Banquet Shot" Photo Album.
Guess who's enjoying the 60th Reunion at the Minneapolis Golf Club!
<>~<>~<>~<>~<>~<>~<>~<>~<>
Minnesota ~ You Gotta Love It!
Come back home to Minnesota - a water wonderworld
This is a totally free site: Find your name under the link at the left entitled "Classmate Profiles" and join us.