Crestwood High School
Class of 1966-1989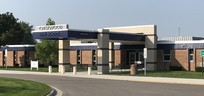 Welcome to the
Crestwood High School
Class Of 1966 thru 1989 Website


Don't Forget to Check for
New Announcements Below


New to Our Website? Click on Classmate Profiles, find your Class Year, and find your name. Follow the on-screen directions to create your profile. It's quick, secure, easy, and free to do!
I encourage you to sign-up and fill in as much information as you are comfortable with, but know you can sign-up with as little as your name and class year. You can also select to not allow any emails sent to you from others. Just sign-up!
If you are a member of this website, please make sure when you leave the site to Log Out found under the MEMBER FUNCTIONS. This will prevent anyone doing a Google search of your name to find any results from this website.

If you have any questions, concerns, or suggestions, please feel free to click on the Contact US button. Enjoy the website!

ANNOUNCEMENTS
| | |
| --- | --- |
| | |
---
10/2/15.....Homecoming

More Details on the Menu Bar
---
Please take a few minutes to visit the "In Memory" section. It would be great if you could add any personal stories about our classmates and teachers who have passed away.

Listed below are deceased classmates recently added to the "In Memory" page of the website.

Class of 1981
John Sowa
Deceased 2015
Class of 1986
Theresa Deptula
Deceased 2015
Class of 1986
Joe McMahon
Deceased 2015
Class of 1974
Pam Pallotta
Deceased 2015
Class of 1972
Debbie Sowersby Frederick
Deceased 2015
Class of 1971
Lynn Davis Gaisor
Deceased 2015
Class of 1977
Russell Nagy
Deceased 2015
Class of 1973
John Kennedy
Deceased 2015
Class of 1977
Tina Lewandowski
Deceased 2015
Class of 1974
Pamela Hamzey Payne
Deceased 2015
Class of 1967
David Gunsallus
Deceased 2014
---
FOUND

Class of 1973 Class Ring

Possibly belonging to

Tom Ward

If anyone is in touch with Tom Ward, please have him email me
at vczajka@yahoo.com
---
Crestwood - Haston - Riverside Military Alumni

Please check out the new Military Alumni page on the CHS Website (on the menu bar under Alumni). If you were in the Military and have not included this information on your profile, please do so. If you know of any other Crestwood Military Alumni, please send a email with their name, rank, branch of service and year of high school graduation. Included is a pdf file with all the names currently on the wall.
---
SPECIAL SALE

CRESTWOOD ALUMNI
COOKBOOK

Price: $10 each plus $3 shipping & handling

SPECIAL: 3 Cookbooks for $25.00 plus $3 each s&h

Complete details are listed on the left menu bar under Cookbook.


Make check payable to: Mary Averill - Crestwood Alumni Cookbook
Mail to:
Crestwood Alumni Cookbook
c/o Mary Averill
17654 Walnut Trail
Chagrin Falls, OH 44023

Order yours before they run out !!!
---
| | |
| --- | --- |
| New Website Feature | |
A very important new feature has been added to our class web site called "Notify Me". It replaces the former "Profile Subscriptions" function. All Classmates you were previously following are still present on the new Notify Me page. In addition you will find a variety of new options to allow you to interact with our site exactly the way you wish to. For instance you can now receive notifications by email when events like this happen on our site:
* I receive a new personal message
* Someone leaves a comment on my profile
* Pictures have been added to a photo gallery
* A Classmate has been added to In Memory
* A Classmate posts an In Memory comment
* A new reunion or event is being planned
* A new announcement has been posted
* A new Classmate joins the site
* Two or more people are in Live Chat
* Pages on the site have been added or updated
* A Missing Classmate has been found
I encourage you to log into our web site, click on the new Notify Me feature (it's the first link under Member Functions) and set your new Notification Options now. It's a great way of keeping up with our class! You can opt to receive notification messages immediately, or opt to have them grouped into one daily convenient email. The choice is yours! I hope you enjoy this new and exciting method of keeping up with our classmates and web site. Log in today and set your new Notify Me options now!
---
Please contribute to the Glenn Owen Helka Scholarship Fund (GOHSF), which is used to help pay for a graduating senior from Crestwood High School to attend college. See Scholarship Fund on menu bar for more details.
---
Alumni Businesses

Promote your Business on our website. This is a link found on the left menu bar where Crestwood Alumni and Teachers can post their business, service or craft. Send an email with your Name & Grad Year, Company Name, Business Details, Contact Information and Website.
---
Follow us on Facebook and Twitter
---
This Announcement area is for all Classmates, Teachers and Guests to post any news such as weddings, births, gatherings etc. Anything you want to share and of course, all in good taste.
---
Yearbook Senior Photos: When you select the "Classmate Profiles" page for your class, you can view the names only or select to view "Yearbook Photo". Note: only registered members can use the "Show Yearbook Photos" option.
---



Site Administrator:
Vicky Folmar Czajka

Crestwood High School
Class of 1972

Created ~ March 2009



This Crestwood High School Website is intended for reconnecting with old friends, and making new ones as well. We welcome and encourage the sharing of memories and stories from all Crestwood Alumni, as well as the latest updates in your lives. Please use discretion when creating your profile and posting messages. Personal attacks, political and religious messages, as well as abusive profiles and posts will be edited and/or removed.