Lincoln Southeast High School

Class Of 1972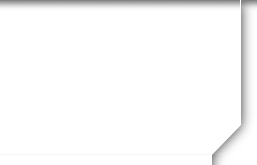 Not a member?
JOIN HERE
Find and click on your name.

THE 50-YEAR REUNION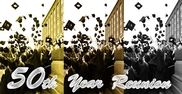 50-YEAR REUNION planning is underway. You can help cover the class web site subscription and let us budget well for our reunion expenses. THANK YOU!

The official website of the
Lincoln
Southeast Class Of 1972 www.LSE72.com
Announcements by Southeast classmates are below.
Greetings and Welcome Back to our class website!
It seems like all of us are on Medicare now, and most of us are retired from the labor force.
Retirement hardly means you are not busy every day. It usually means you are The Boss and choosing the work you like to do though, which is a treat.
I have heard many classmates talk about their travels now that they have time for travelling.
Other activities are spending a lot of time with the grandkids, socializing on a weekday and pursuing passions like you couldn't before, such as golfing, gardening, birdwatching, walking the dog, home improvements... It's time for you to share a little about your new lifestyle!
Login and Edit Profile. It's one of the member functions.
IF YOU HAVE CHANGED ANY CONTACT INFORMATION, PLEASE UPDATE IT NOW on the link Edit Contact Info.
If you have news about other classmates, share that news with us.
If you forgot your email address and/or password for logging in, contact me and we can make it right.
We will begin meeting to plan our 50th Year Reunion early in 2021. Let us know if you want to join in the planning! It's your chance to tell the committee the dates you like and and the events and activities you want. Long-distance help is great; don't hesitate on giving your input even though you don't live in Lincoln.
Stay tuned! More news of classmates coming soon!
---
A BIG SHOUT OUT to classmates who are updating their contact information on our website!!!
THANK YOU --- you make life easier for us.
We are at that time of life with changes, fundamentally, for the better. And it is a grand time in life. I wouldn't have guessed that I'd say 65 is great! Wise or wise-cracking....here we are. ENJOY!
If you have not updated your email address, your home address or your phone number and need some help, just let me know. Send to sbott.lse72 or use the Contact Us link.
---
This year's winner! Reunion Party at SchillingBridge on August 8, 2019.
---
Planning will begin in 2021. Share your suggestions, questions or general comments anytime. Use Contact Us or contact an individual classmate.
---
---
I saw Bill (Browne) on Pure Nebraska on 1/22. I had forgotten what a great artist he was--Bill did a fantastic job--seemed to be at ease and having a good time. Go ducks!
Jim Hatheway
-- posted 01/25/2019 See Bill's profile page for pictures of his creations.
---
It is with a broken heart that I would like to announce the passing of our beloved classmate and friend Janet Kunkel Koch. After a long and valiant fight against lung cancer. She will be greatly missed by friends and family alike for she was a bright light in this otherwise dim and troubled world.
Submitted by Trish Callaghan Hernandez on January 03, 2019
Please read the comments Patricia added on the In Memory page for Janet
---
Pay it Forward Service Project
at Lincoln Southeast High School
Hi everyone! I want to let you know about something that Brent Toalson, the principal at LSE is starting that you might be interested in helping with.
He's initiated a "Pay it Forward Service Project" that allows juniors at LSE to develop a plan for a service project. The winning project is awarded a grant to carry out the plan during their senior year. Brent wants to encourage and fuel their leadership skills and desire to serve their community. Projects like this need funding, so I wanted to be sure our class of 1972 knows about it and will hopefully join me in helping out. If you are interested, you can mail your donation to the LPS Foundation (5905 O Street, Lincoln 68510) or you can give online through the Foundation website (www.foundationforlps.org). Please be sure to indicate your gift is for the LSE Pay it Forward Service Project. This is a tax deductible donation and is a great way to encourage and support current Southeast students eager to serve their community.
Brent has also started a recognition wall at the school called the LSE Service Wall of Honor. He's recognizing people who have acted on their ideas to benefit LSE and the Lincoln community.
Please consider a contribution to the Pay it Forward Service Project at LSE. This can be a such an important experience for not only the students at Southeast participating, but also for the people in their community who reap the benefit of the projects over the years.
If you have questions, please contact either Brent Toalson at LSE or Gary Reber at the LPS Foundation. Thanks so much for your consideration in supporting this excellent opportunity for students at LSE!
Posted Nov. 27, 2016
---
Previously posted: Synopsis of Southeast High School Serving Our Community
-- Pay It Forward Service Project
This project is headed by Mr. Brent Toalson, Principal of our alma mater. Students compete for a grant in their junior year, and the winner carries out the designed plan during the senior year with the $500 awarded funds. The purpose is "to encourage and fuel their leadership skills and desire to serve their community."
You may also refer to foundationforlps.org or lse.lps.org for more information.
---
UPCOMING BIRTHDAYS