Our Batavia
Our Batavia Heritage
We are indebted to Jim Owen (Class of '61) for this collection. Click on a photo to go to photobucket and see the whole album. Once in photobucket, click on the picture to enlarge further. Use your keyboard's right arrow key to advance a slide, left-arrow key to go back one.
The City of Batavia:
"Batavia Then and Now" slide presentation. Click on image to go to slideshow...
Do you remember the Blue Bird Bus Line, later to become Trailways? Yes, you are that old!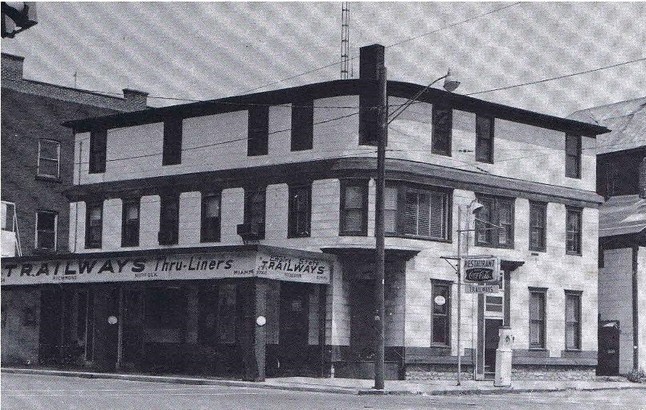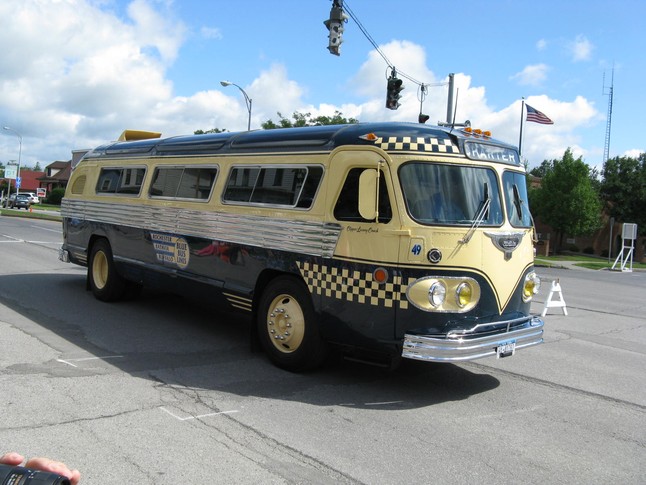 Now for some 'Old Batavia' clippings from the collection of Christine Carr Minor (Paul's mother). Who knows what's tucked away in old bureau drawers!
Take note Tom Hoitink - this was BEFORE the Post Office was there!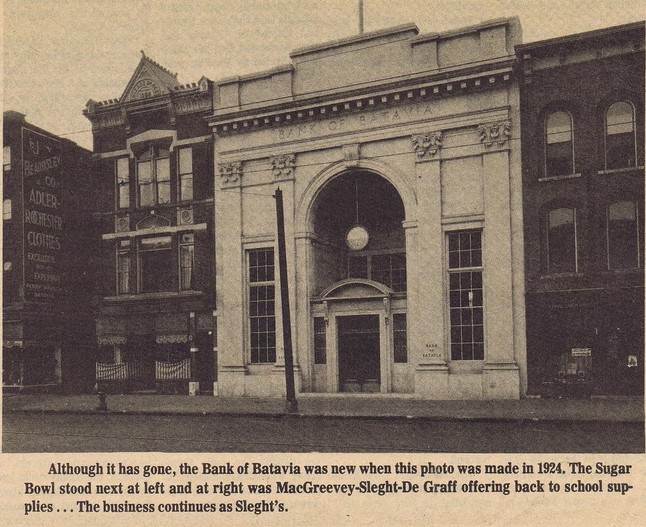 Old movie clip... north side of Main Street at Jackson. Circa 1949. Movie by David P. Minor, supplied courtesy of his son, Jim Minor.
Some nice watercolors of Main Street ca. 1960, prior to urban renewal, by Patricia Burr of Elba. Click on icon in lower right-hand corner of image to go to full screen; ESC to return.
---
Our Educational System: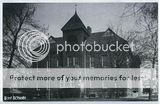 Jim Owen ('61) provided us this brief history of our school system:
---
---

---
---