Batavia

High School




Class Of 1965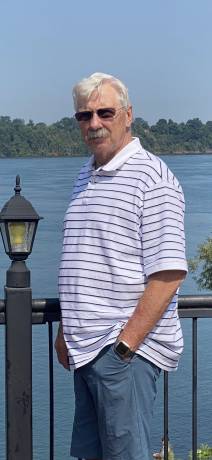 Yet one more loss....
Daniel Julian Plapus. 74, of Batavia, passed away on Thursday, December 30, 2021.
He was born July 26, 1947 in Batavia, NY, a son of the late Julian Plapus and Sophie Kowalczyk Plapus.
He resided in Batavia, NY, Conesus Lake, NY and Bonita Springs, FL.
He was "invited" as he would say to join the Army in 1969, where he proudly fought for our country and served with the 5th Mechanized Armor Division known as the Red Diamond in the Vietnam War. He was humbled to be supporting the Marines along the DMZ line. He was awarded several medals including the Bronze Star. He seldom spoke of his time in Vietnam, but on one rare occasion, he noted one of the proudest moments in his life was that no one under his leadership lost their lives.
He earned a journeyman pipefitter status, working first at Doehler-Jarvis, then joining General Motors Rochester Products, and retiring from General Motors Tonawanda/Buffalo in 2008.
He was a member of VFW Post 1602 serving as quartermaster for 24 years, American Legion, Loyal Order of the Moose, and the Fraternal Order of the Eagles. He volunteered at the St. Joseph's Church Lawn Fete for several years. He also volunteered at Notre Dame High School, and helped coach his daughter's soccer team.
Dan is survived by his loving wife of 50 years Joan Elmore Plapus, his precious daughter, Danielle Plapus (Christopher George) of Buffalo, NY and his beloved granddaughter Roane George. His "girls" were the pride and joy of his life! He was happiest when they were with him, and cherished the time they spent together traveling the world. His last overseas trip was to show his granddaughter his ancestral roots in Poland.
Other survivors include his sister, Gloria (late Vincent) Gautieri, his brother, David Plapus; brother-in-law, Dennis Elmore (Diane Hale); sisters-in-law, Carol (Glenn) Hilchey, Peggy (Larry) White, and Cindy Elmore; family pets including Linus the Great Dane and Fat Louie the cat, as well as many nieces, nephews, and cousins.
There will be no calling hours due to COVID. The family will celebrate his life at Mass when conditions permit. He will be laid to rest in Western New York National Cemetery. Donations in his memory may be sent to Crossroads House, P.O. Box 403, Batavia, New York 14021. To leave a condolence, share a story or light a candle in his name please visit www.bataviafuneralhomes.com.
Arrangements have been entrusted to the H.E. Turner & Co. Funeral Home, 403 East Main Street, Batavia.
One more passing since my own brother Jim Minor on December 27,2021.
Jim was the best brother anyone could ask for and incredible caretaker of his wife Barbara after her diagnosis of early onset Alzheimer's at age 54. Caring for her at home for over 20 years until her passing 18 months ago. All he wanted in the end was to be reunited with his beloved Barbara. A devoted father, doting grandfather, and true friend ... and he generously helped me set up this website based on the one he created for the BHS Class of '62 and provided so much of the historical material we share.
OK - back to some upbeat postings
First, a little nostalgia. A look back 5 years ago (really pre-pandemic!) when the 'Ladies Who Lunch' took their December 2016 gathering to the George Eastman Museum in Rochester to see the Gingerbread Houses display. Smile ladies!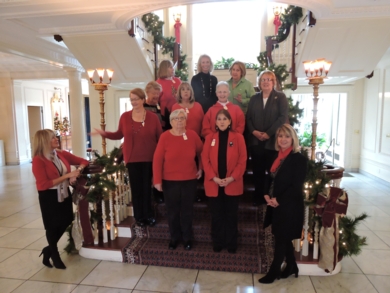 I followed them to lunch after their tour.... obviously they had fun!
Happy Holidays Everyone!
May you all stay healthy so we can see you at the next Reunion in 2025!!
Official Web Site of
The Batavia (NY) High School
Class of 1965
Created October 5, 2014
Home Page Visitors since then
v2021.1
---