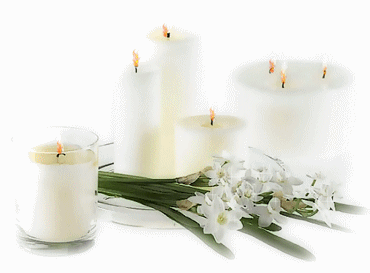 CLASSMATES

2022
Patricia A Avino (Laird)
Art C Hunt

Sally I Stringham (Harloff)

2021
Raymond J Barone


Caryn M Donahue (Kulenkamp)
Diane M Juliano (Bostwick)

Judy Luce (Murnan)
Tammy Powell (Payne)
Robert Sheehan
Dave G Tresco

Sharon K Wetzel (Armstrong)

2020
Kathy M Johnson (Conley)

Sharon Kearns (Falcone)
Peter Mumford
Sheila Pribison (Hale)
Steve B Twardowski



2019
Jeanette E Arras (Ladley)
Jerome Hill

Lynn L V Johnson

Jack A Long


Chuck Puccio


Vilma Weidner (Kolstead)


2018
Wayne Fuller
Donald K Strang

Sue E Tierney (Cecere)


2017
Diane J Bartz (Keicher)

Allan Davis

Terry A Du Rei
Gordon C Kilner

2016
Esther M Wozniak (Matla)


2015
Peter N Duval

Nancy C Hayes (Cifelli)

Jay E Roe


2014
Melvin Loder

2013
Steve Carr

Dave H Scibetta

2012
Louis Fiorella
Douglas F Gillard

2011
Nelson R Chamberlain

Frank Sanfratello


2008
John Robert Fowler
J. Glenn King

1996
Sharon Heale (Kilner)
Joseph F. Robusto


1991
Anthony R. Piazza


1976
Francis J Biegas, Jr


1961
Paul Minardi


DECEASED YEAR UNKNOWN
Margaret Ames

James C. Argento
Roland L. Barbeau

Shirley A. Barone (Yasses)
David H Bort

Jerome M. Casper
Ronald Constantino

Judy Espersen
John J Gaffney
Albert Frank Hummel, Jr

Richard Laird

Linda O. Lowe (Green)

Paul Maloney

John Moffatt

David Moore

Harold Bradley Nadeau

Sharon Nichols
James R. Pastore

Jennie Robbins

Michael Schogoleff

Clifford Swanson

Stanley Tomaszewski, Jr
Anita Upson
Judy A Williams (White)
Martha Winslow

GUESTS

2016
Joan M. Pfeifer (Teacher)


2015
John Bobka (Teacher)



2014
Ambrose Ryan


2013
Patricia Mensel Perkins, M. D.


2012
George Raines


2011
Virginia Holmgren (Russell) (First Grade Teacher At East)


2010
Miss Virginia E. Dash (Teacher)

James B. Hanley (Teacher)

Marie E. Raines (Gym Teacher)

Mary A. Tyler (Art Teacher)


2009
Jean Harrower (Harloff, East Kindergarten Teacher)

Thomas J. Ricci Sr. (Coach)

Mr. Leland Sanborn (Principal)

Mr. Oliver Spaulding (Class Advisor)


2008
Miss Catherine A. McClellan (Teacher/Counselor)

Mary McCulley Henry (Teacher)


2007
Ellen M. Hawver (Teacher)


2006
Robert S. Crook (Music Dept. Chair)

Mary Jo Williamee (Sprague, Teacher)


2004
Robert T. Howe, Sr. (Teacher)


2003
Alice Canty Kenna (Teacher)

Ruth M. McEvoy (Richmond Memorial Library Librarian)


2002
William H. Collins (Teacher)


2001
Huletta Darch Lambein (Kindergarten Teacher)


2000
Jean W. Adams (Teacher)


1999
Nicholas T. Falco (Teacher, Dean Of Boys)


1998
Carl W. Stamp (Principal)


1997
Marie O. Clarke (Teacher)

Mr. Theodore C. Day (Teacher)


1996
Miss Mildred N. Weber (Librarian)


1995
Mrs. Esther Hutchinson (Robert Morris Teacher)


1994
Zita M. Muller (Teacher, Elementary School Principal)


1993
Miss Eleanor L. Haitz (Dean Of Girls)

Robert A. Lenz (Teacher)

Mr. Edward L. Osborn (Superintendent)

William Pawluckie (Teacher)


1992
Herman C. Dilmore (Teacher)

Miss Loretta M. Growney (Teacher)


1991
Barbara Boatfield Meier (Henry, Teacher)

Sal Puleo (Teacher)

Charles E. Roberts (Teacher)


1988
Miss B. (Beulah) Pauline Gehring (Teacher)

Mr. Ernest R. Huff (Teacher)

Kathryn Lennon (Teacher)

Eleanore Prendergast (Kosciolek) (Biology Teacher)

John S. ("Jack") Randall (Teacher)


1986
Dr. Caryl G. Hedden (Principal Of Pringle And Jackson Schools)


1984
Beatrice M. Gehring (Smith), (Principal, Brooklyn And Robert Morris)


1982
Helen A. Collins (Teacher)

Mary L. O'Brien (Teacher)

Elmer A. Sewert (Industrial Arts Teacher)


1981
William E. Winters (Teacher)


1980
Val Jean Burns (Teacher)


1979
Eleanor U. Homelius (Teacher, Dean)

Lucy E. Stella (Teacher)


1978
Mr. Frank E. Owen (Teacher)


1977
Elmer C. Baker (Teacher)

Mr. Raymond T. Byrne (Teacher)

Robert L. Flick (Science Teacher)



1976
Charles C. Cullison (Teacher)


1975
Edwin G. ("Duke") Johnson (Teacher)

Mrs. Ruby Marian Wickings Mark (Special Ed Faculty)


1973
Daniel J. Bender (Teacher)

Ambrose R. Clarke (Teacher, Dean Of Boys)

Kathleen M. Forsyth (English Teacher)

Marie C. Gentner (Keegan, Teacher)


1972
Daniel A. Van Detta (Dir. Phys Ed)


1970
Gerald S. Hugaboom (Vocational Ed)

R. Josephine Philibin (Teacher)


1969
Loretta Dailey (BHS Math Teacher)

Geraldine Deeney (Williams, Pringle, And Jackson Teacher)


1966
Miss Ethel M. Brumsted (Vice-Principal, Teacher)

Llewellyn C. Meier (Teacher)

Edna G. Thompson (Teacher)


1957
Dr. Dexter Pierce (School Physician)

If you are aware of a Classmate who should be added to this page please let us know.