The High School Years
THE PIC
Volume 29, Number 6
November 21, 1963
"The Inquiring Reporter"
Question: What is happiness?
Bob Klein: Happiness is 2:51 on Friday.
Don Kleps: Happiness is when you pull a 90 on that Chemistry test.
Doug Kalicki: Getting out of football
Jim Keller: A day off from school
Patty Little: Having a big history test put off until the next week.
Sue Monaghan: Happiness is having my older sister (and her wardrobe) come home to live.
Wayne Fuller: Happiness is 35 study halls a week.
Bill Fancher: What I had till I received my Latin mark.
Stuff from OUR years at BHS!
.............in no particular order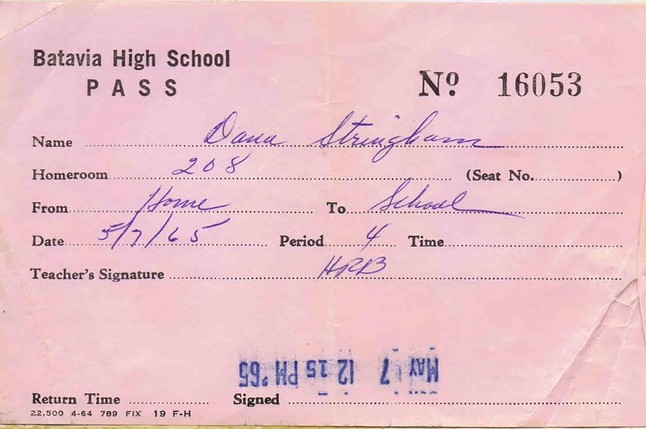 and just WHY did you arrive during 4th period Dana???
(.......this had GOT to be 8th grade. How young we look!)
---
Now we ALL remember Frank Hummel in his "I'm a Little Teapot" performance for March 1965 production of Pagliacci's Playhouse!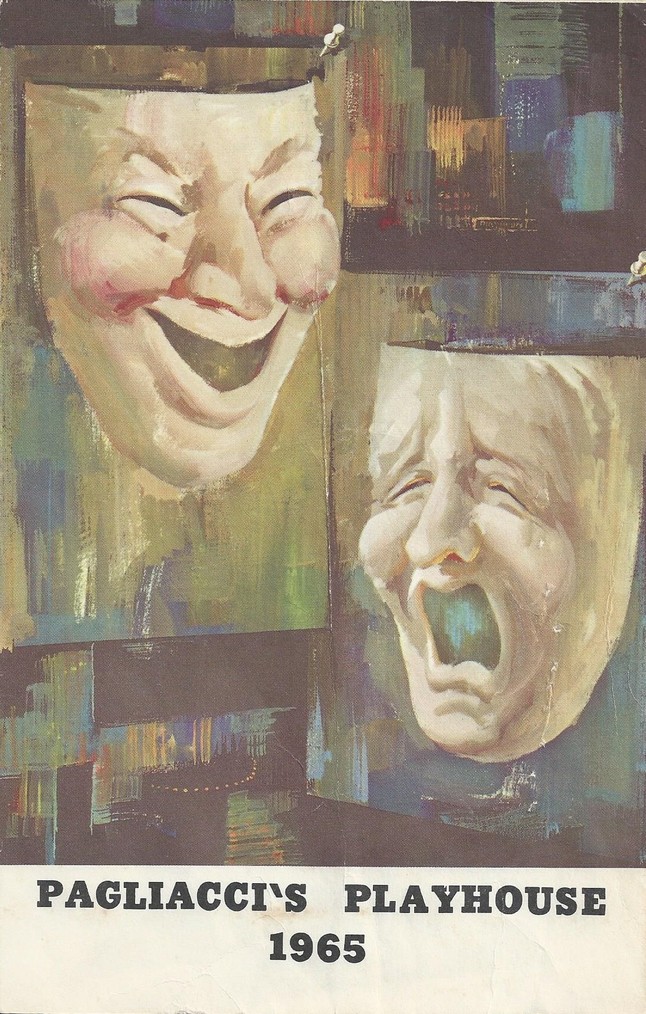 Is this concentration or what?!? .....well done Pat!
Brooks Brothers??
---
---
Road Trip, Road Trip!
From the April 25, 1961 PIC:
Did WE take a trip??? I can't remember. (I can't remember what I had for breakfast!)
---
The Senior Ball
OK - Surely we've got our own programs, photos, and other memoriablia! Send it to me and I'll post it!!!
Friday, May 26, 1961
The Senior Ball Program
At the senior ball the programs were distributed by the committee members as we walked in the gym. The colors designated our school colors (white and blue) The cherry blossoms were pink. On the walls in the gym, decorations included silver stars and in the middle of each star was placed a picture of a student. - Sandra
The booklets came in two colors and had gold tassels:
Picture yourself here......please!
SEND WHATEVER YOU HEVE TO ME!
Two of the many notable couples that fine evening (we'd be happy to add any more photos that are submitted):
Marcia Norton and Jim Owen Sandra Peck Schoen and Howie Rue
---
Donna Gehlert Russell ('61) reminds us of a gift to graduating senior girls in the 50's and 60's from Nax Pies Furniture. (Max Pies was grandfather of Phil and Harvey Pies '61). The gift was a handsome table-top cedar box. The box was handed out at Lawing Studio when the Senior girls went to get their Senior photos taken.

Did any of you girls get something like this??? We guys sure didn't anything!
Do you still have yours?
---
Commencement
Monday, June 26, 1961
Invitations went out (images courtesy of
Sandra Peck Schoen
)... who did you send yours to?
The Daily News alerted the community:
SOMEBODY GOT A COPY OF OUR COMMENCEMENT NEWS?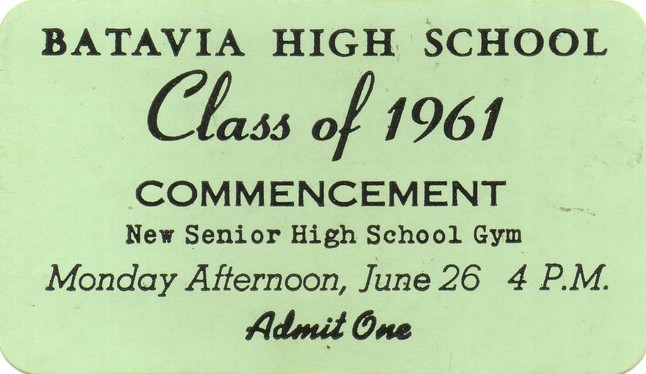 Our Commencement program, courtesy of
Jim Owen
:
An example of what was handed out that auspicious day:
A few of the many awards handed out that day:
The John M. Secord The Rensesselear
Memorial Medal in Polytechnic
Mathematics Institute Award
The Dean Richmond Medal
Western New York
Science Congress Award
---
And how it was viewed by the Daily News the next day ...
(thanks to the Richmond Library microfilm reader)
---