FLOGA AWARDS 2020
VOTING HAS ENDED AND OUR HELIOS ELECTION BOT HAS COMPUTED THE TALLY.
WINNERS HAVE EMERGED!
CONGRATULATIONS LADIES. ALL WELL DESERVED!
---
Nominations were open from 0600hrs of 29th November 2020 and closed by midnight of 30th November 2020. And the Nominnees are.....
1. Most Vibrant Set Ambassador Top Nominees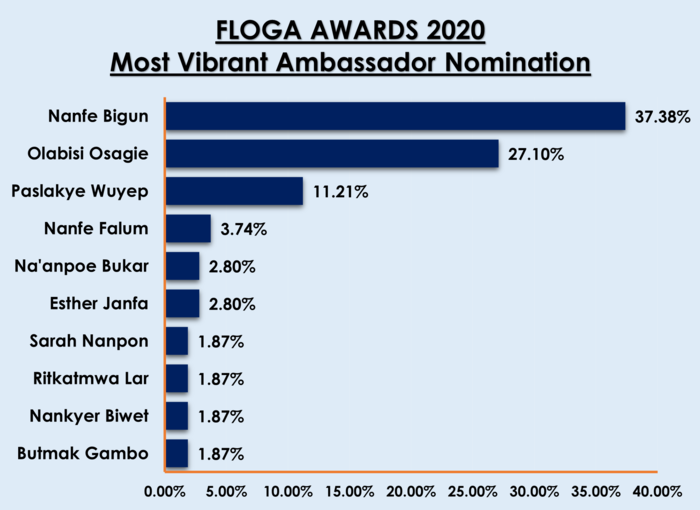 2. Most Vibrant Set Top Nominees
3. Most Vibrant Chapter Top Nominees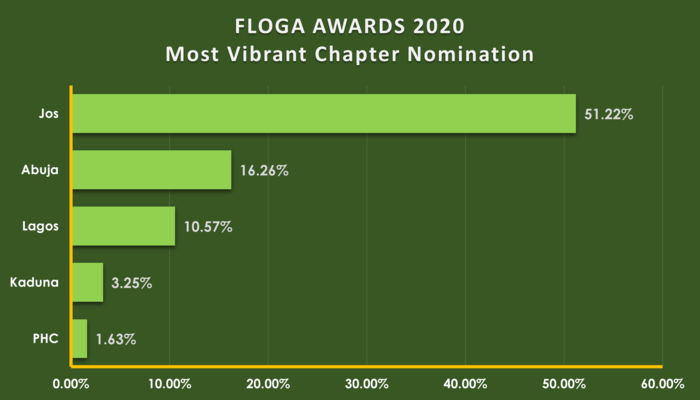 4. Most Active FLOGA-ite (1983 - 2003) Top Nominees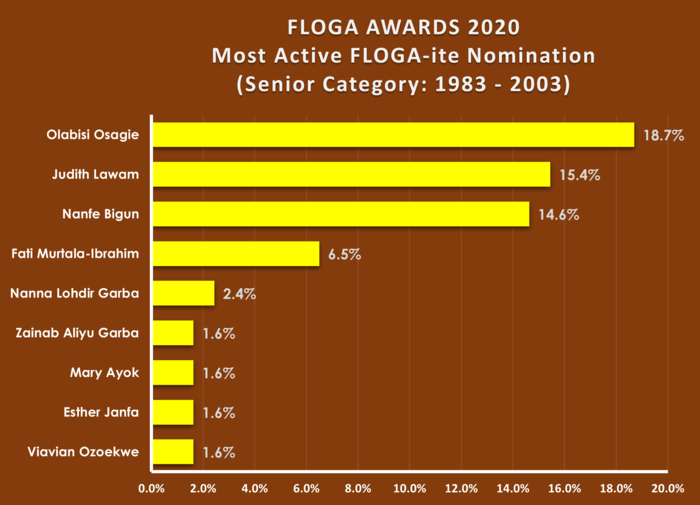 5. Most Active FLOGA-ite (2004 - 2019) Top Nominees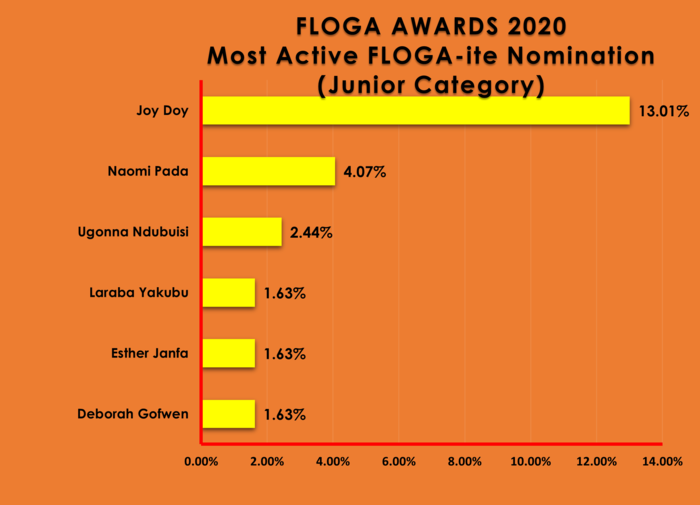 6. Most Resourceful FLOGA-ite Top Nominees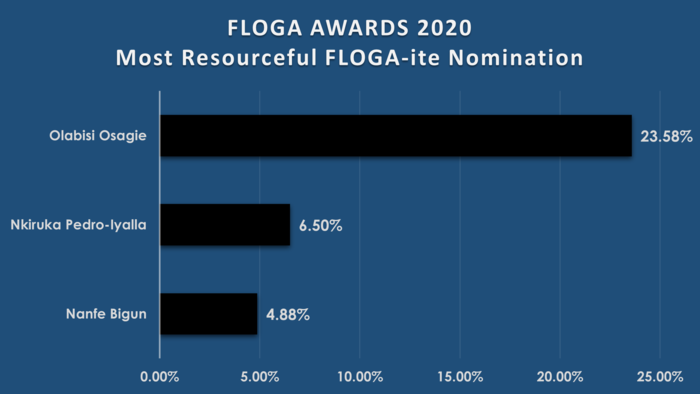 Note: Only Nominees with at least two nominations appear on the charts above. Only the top three nominees per category will be eligible to be voted for in this election.
See full list of nominations below.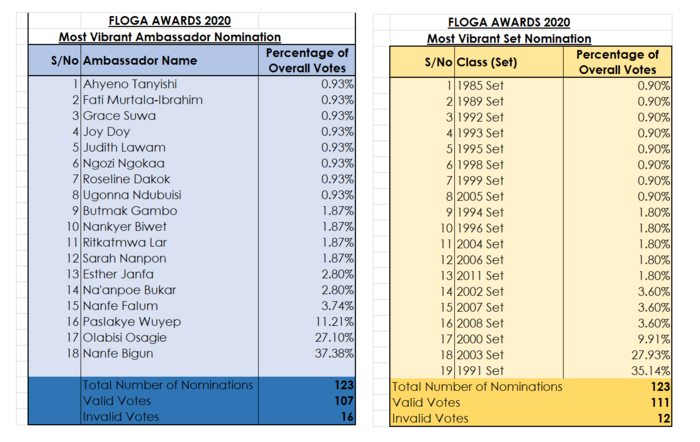 ---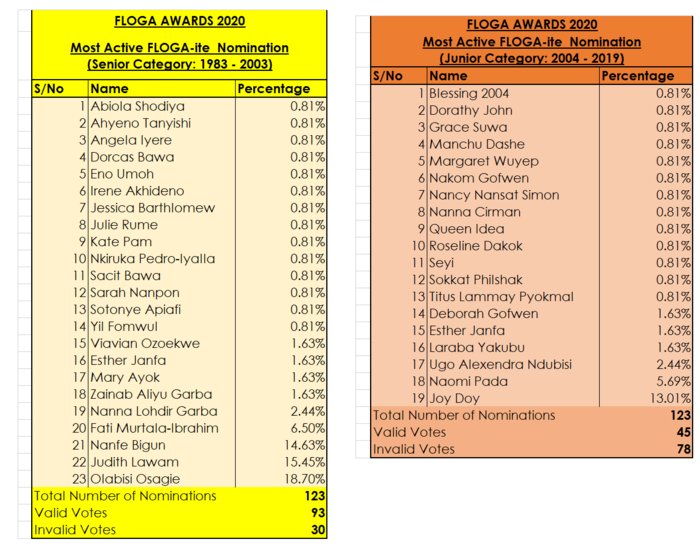 ---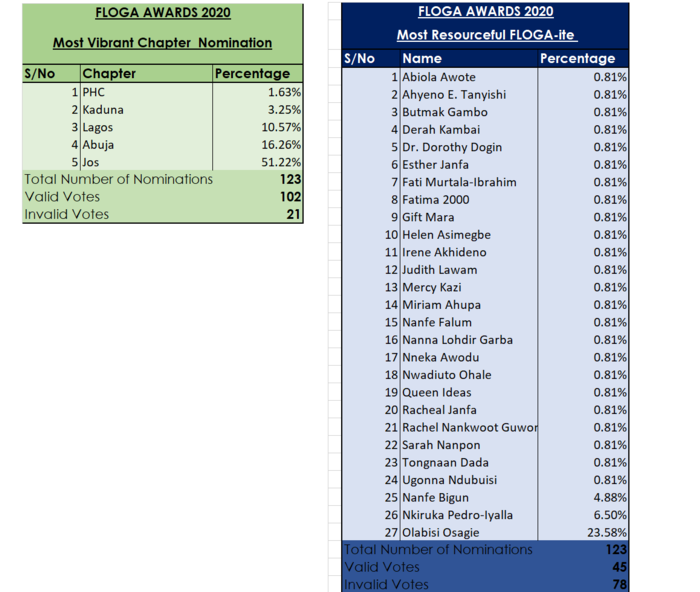 Voting Opens at 1900hrs (7pm) of 2nd December 2020 and closes at 0700hrs (7am) of 4th December 2020.
What are you waiting for? Go ahead, follow this link right here and vote!
You can also click on the image below, it'll take you straight to our voting booth.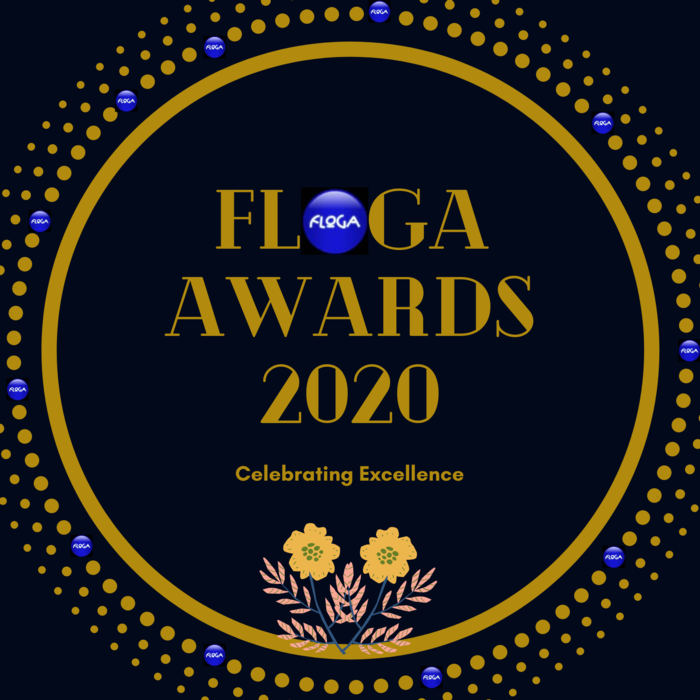 Note: Only FLOGA-ites with a Google or Facebook account can vote in this election.