MEET OUR PANELISTS
Preparations for our AGM is in top gear.
This year's theme - 'Curbing Rape and Violence Against Women & Children. Improving Mental Health" is an important issue that affects us all. It there needs to be properly dissected and understood so we all can take the right actions going forward. The AGM planning Committee is excited about our line up of Speakers/Panelists. Let's get to know them, shall we?
---
Keynote Speaker:
Professor Patricia Lar - Professor of Microbiology, University of Jos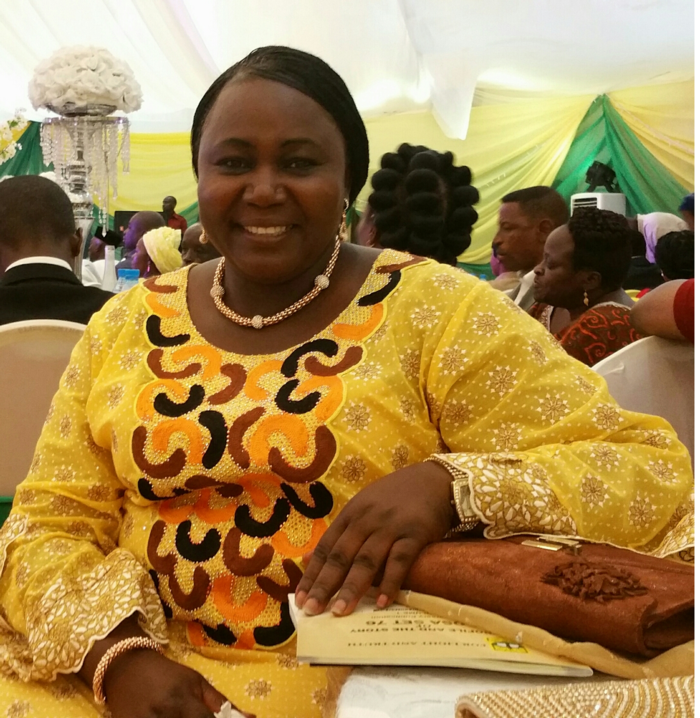 Prof Patricia Lar obtained her M.Sc. in Medical Microbiology at the College of Medicine, University of Lagos, and later secured a Ph.D. in Medical Parasitology in 1998 in the same institution. From 2003 to 2005, she studied in the United States at the Institute of Human Virology, University of Maryland under the NIH-Fogarty AITRP program for leadership in AIDS.
Between 2008 and 2013, she served as the Project Director of the University of Jos - Carnegie Corporation of New York partnership and successfully closed out the institutional strengthening grant. She worked with various teams within the University to achieved the development of the UNIJOS research policy and the establishment of the Office of Research (ORD); Promoted gender equity and ensured the recognition and use of the Gender policy in the University, ensured the involvement of students in decision making and the Partnership with Students initiative (PWS). She also worked on the formulation of an E-learning policy and capacity building for the ICT Technical staff of the university. She served as Head of Microbiology department for 2 terms of 4 years. She attended the HERSA academy in Cape Town in 2008, and was a fellow of the International Women Leadership Forum (2010-2011).
Throughout her academic and professional careers, she has been a member of the Society of Research Administrators international (SRAi), SARIMA and currently, the Secretary General of the West Africa Research and Innovation Management Association (WARIMA). She is also a member and two term Assistant Secretary General of the Parasitology and Public Health Society of Nigeria (PPSN) and the Nigerian Society for Microbiology (NSM). Since 2016, Patricia serves on the SARIMA Science Granting Council Initiative (SGCI) Project Management Committee. She is also the M&E officer of the Universality of Jos Africa Center for Excellence in Phytomedicine (ACEPRD) and is a research mentor with the Unijos NIH-STAMINA project. She has also been a member of several women's organizations. Some of her community services include : Membership of the Governing Council, Plateau State Polytechnic, Barakin Ladi, (2009- 2011); Member, Governing Council, Plateau State University (2012 -2015), Senate Representative on the Appointments and Discipline Committee Junior Staff (2013- 2017) and Board of Governors, Center for Continuing Education, University of Jos ( 2014-2017).
Lar has visited several countries to attend conferences during which she made scholarly presentations and has more than 30 publications in peer reviewed journals to her credit. Patricia loves people and traveling.
---
Panelists:
Dr. Blessing Akor - Consultant Family Physician, University of Abuja Teaching Hospital (UATH)
Dr. Akor Blessing Oganya is a Consultant Family Physician with the University of Abuja Teaching Hospital (UATH), with a special interest in adolescent and young people's health and families.
She is a Fellow of the National Postgraduate Medical College of Nigeria. Also, she holds a Master's degree in Medical Sociology from the University of Abuja. She is a graduate of the University of Jos and a USOSA associate of Federal Government Girls' College Gboko.
She is actively involved with postgraduate medical training of doctors pursuing their carrier in family medicine.
She runs specialized clinics for adolescents and young people and also a family therapy clinic at the UATH. By her interest, she has managed a sizable number of adolescents and young people with varying medical and social challenges. She is passionately concerned with restoring these cohorts when they stray and being a voice for them when they are disadvantaged. She has carried out a handful of school health programs aimed at the set young minds on the right choices that make healthy adult life.
She has also managed a handful of families with diverse challenges, especially those with intimate partner violence, to restore families to cordial and harmonious relationships. She is a passionate advocate for healthy families and has publications in peer review journals credited to this account.
Dr. Blessing is happily married to a medical doctor, and the union has four lovely children. She currently resides in the FCT.
---
Katherine Pam - CEO, The Stalwart Group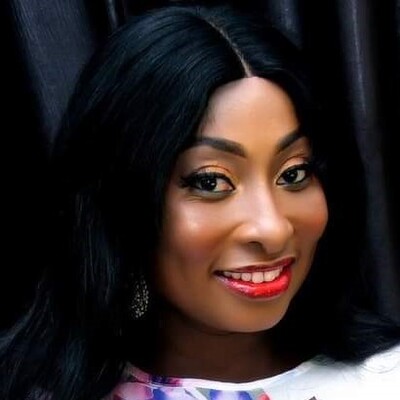 Katherine (Kate) Pam is a seasoned Business Consultant and Social Entrepreneur with over 17 years of experience in consulting, oil and gas and financial services sectors. She is Group CEO of The Stalwart Group, which comprises three thriving subsidiaries:
Stalwart Consults International (SCI), an organisational and business development consulting firm.

Stalwart Communities Africa (SCA), a social enterprise that works towards creating and strengthening sustainable communities across Nigeria and Africa through bridging the existent gap between rural and urban education, leadership development and women empowerment programmes.

Aberfeldy Energy Limited (AEL), an energy/oil and gas company that provides turnkey services to public and private institutions within the sector.
SCI currently conducts foreign and local trainings on behalf of NNPC and its subsidiaries. Educational programmes executed by Stalwart Communities Africa include Hands Up For Excellence - a continuous professional development training programme for teachers and stakeholders in education, The Code Fellowship – a kids' summer coding boot camp, the Youth Leadership Initiative and the Women Empowerment Scheme – designed to equip rural women with functional skills and financial literacy to enhance their economic capability. Various training and capacity building programmes are currently run at The Stalwart Learning Hub, training facility of The Stalwart Group.
Prior to The Stalwart Group, she was Client Relations Manager at Century Group, Head of Business Development at Nexia Nigeria, worked as an ICT Learning Support Assistant for Special Education Needs (SEN) students at Shooters Hill College, London; UK; Associate Project Manager & PMO Coordinator, ICT with Dollar Financial Corporation, Nottingham, UK; Head of Wealth Management with Northbridge Investment & Trust Ltd, Abuja and Wealth/Business Development Executive at BGL Plc in Port Harcourt, Nigeria.
She has MBAs in Marketing from Grenoble Graduate School of Business and Global Management from London Metropolitan University – with specializations in Project Management & Leadership; and Performance Management & Control. She has a Bachelor of Technology degree in Agricultural Economics & Extension from Abubakar Tafawa Balewa University, Bauchi.
Kate is a Certified International Manager, a Member of the Nigerian Institute of Training and Development, an Associate of the Nigerian Institute of Management (NIM) and Institute of Capital Market Registrars (ICMR). She is also a member of the Project Management Institute (PMI) and a John Maxwell Certified Leadership Speaker, Trainer and Coach. She has engaged in a variety of community-serving activities including the #iJosCare crisis intervention project, #PlateauSpeaks advocacy for peace in north central Nigeria, and has worked as a SEN Teaching Assistant in various schools across London, volunteered in various charities such as Widows and Orphans International (WORPHAN) UK, kids church leader at Hillsong Church London and Youth Mentor at Family Worship Centre, Abuja, Nigeria.
She also served as Publicity Secretary and member of the Committee on Mobilization of the Unity Schools Old Students' Association (USOSA) and is currently a member of the maiden Students Mentoring Governing Council of the University of Abuja, Nigeria. She has a sustained yet passionate interest in the place of women in society, and seeks always to empower them in every realm of life.
---
Soyem Osakwe - Communication Consultant & Gender Equality Advocate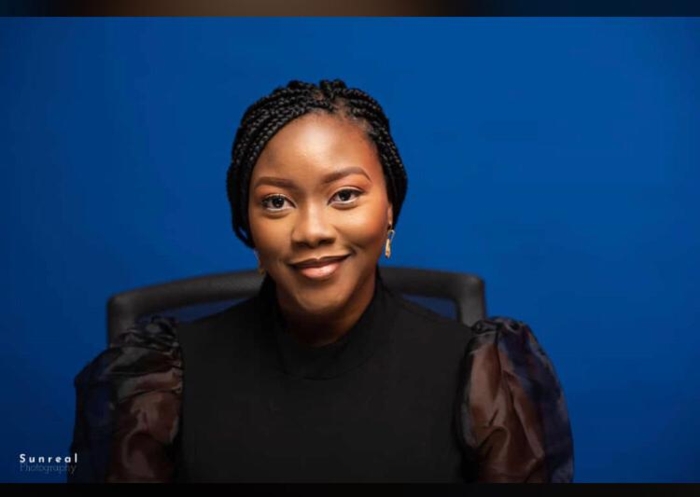 SOYEM OSAKWE has gone full circle in the media and communications industry. From presenting sports, to working as an Editor, Public Relations Executive, Account Director, and Digital Marketing Consultant for international and indigenous brands. She has amassed a wealth of experience in marketing communications, branding and social media marketing as both a consultant and in-house communications professional.
These days, Soyem manages projects in the private and non-profit sectors. In addition, she champions causes for gender equality and leads communication initiatives for women's rights. Soyem also works as a communications consultant with the Mirabel Centre, Nigeria's 1st Sexual Assault Referral Centre, where she leads a team of volunteers and heads partnerships and fundraising for the centre.
Soyem is passionate about gender-equality and women's rights. She wants to see women thrive, prosper, flourish; and achieve their God-given purpose.
Soyem has a B.Sc. in Mass Communication from Benue State University and an M.Sc. in Marketing Communications from Pan Atlantic University, Lagos.
---
Facilitator: Pyemwa Samantha Deshi - Writer/Social Advocate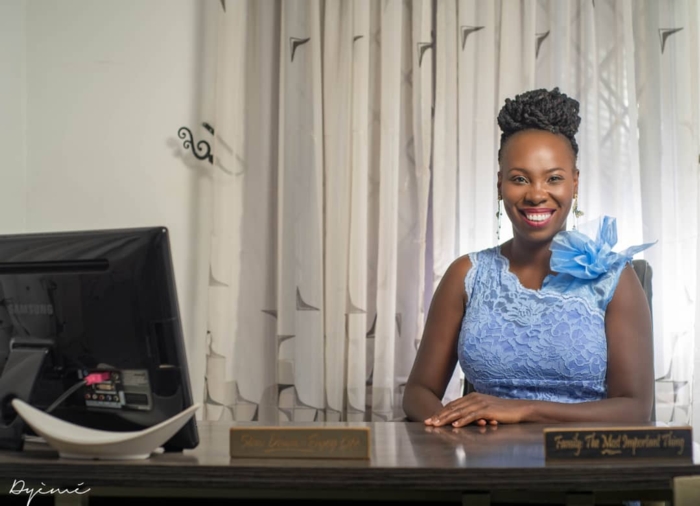 Pyemwa Deshi describes herself as a woman in love with God, people, life and words.
She is the administrator of the schools her father built in a semi-rural area in the middle belt of Nigeria where she educates about 1000 children in the affordable nursery, primary and secondary school, because she believes that every child has the right to good education, regardless of background or income. She is a multidisciplinary professional who has worked in various sectors including a decade-long career in banking, a short-term career in teaching, NGO field-work, hospital administration and government.
In addition, Pyemwa is a scriptwriter, copywriter, training facilitator, speaker and writer. She is also the Lead Consultant for King Preston Consulting where she collaborates with local and international partners on youth empowerment projects via learning and development.
The mother of two lives in Jos, Nigeria. She loves to read, make friends and is learning to love staying fit.