This is the official site for our association, Federal Langtang Old Girls' Association (FLOGA).
It's the start of a new year! Join us this year 2023, and let's go to greater heights together!
If you haven't joined our site yet, you should wait no longer. Find your name on the list using the <Find your name here!> button above and register. If you can't find your name, don't fret, simply click on the <Contact Us> button and provide your details. Your name will be added as soon as possible. Kindly check back often.
Join in the fun, interact with old classmates, catch up on old times and share ideas on how best we can make a difference.
Together, Yes we can!
---
STATEMENT ON THE INDISCRIMINATE CREATION OF SOCIAL MEDIA GROUPS AND UNAUTHORIZED LARGE-SCALE FUND-RAISING ACTIVITIES
The attention of the National EXCO has been drawn to the creation of several WhatsApp groups for the purpose of raising funds as well as a general WhatsApp group with over 200 members, drawn from various chapters and sets of the FGGC Langtang Old Girls' Association (FLOGA).The said WhatsApp group, tagged "FGGC LANGTANG OLD GIRLS", which was created on the 3rd of January 2023, evolved from one of several groups created to raise funds for persons who had lost a loved one.
While the National EXCO acknowledges the freedom of association amongst members, the constitution of this great Association only recognizes official groups for Chapters and Sets according to articles 7 & 8 of the 2020 FLOGA Constitution. Therefore, any social media platform that has been purportedly set up in the name of FGGC Langtang Old Girls Association but without following the provisions and guidelines of the Constitution is unacceptable and hereby proscribed. All such groups are to be disbanded and shut down with immediate effect. FLOGA-ites are, by this notice, urged to report such groups and exit immediately.
In addition, fund raising efforts outside the official Chapters or Sets and into personal accounts not authorized by individual Chapters and Sets, are neither sanctioned nor authorized by the Association and members are advised to report such activities and shun such requests whenever they arise.
F.G.G.C Langtang Old Girls Association (FLOGA), is a brand. Our Association has a structure in place, with duly elected leaders who do their best to help the association grow. Let us work together to build the FLOGA of our dreams.
Thank you,
Signed: FLOGA National Executive Committee
9th June 2023
---
F.G.G.C LANGTANG SPEECH AND PRIZE GIVING DAY 2022
The Staff and Students of FGGC LANTANG successfully hosted the 2022 edition of the Annual Speech and Prize Giving Day on Saturday 30th July, 2022.
The National EXCO were ably represented by members of the Jos and Langtang Chapters.Below are details of the prizes awarded:
1. Overall Best Graduating student Snr 2022 - N20,000 (Nkechi Kwalmi, Blessed Memory)
2. Overall Best Graduating student Jnr 2022 - N15,000 (Rita Nwadi, Blessed Memory)
3. Best Graduating Student in Maths 2022 - N15,000 - (Helen Olowo, 88set)
4. Best in Maths Jnr 2022 - N10,000 - (Class of 1988)
5. Best Graduating Student in English 2022- N15,000 - (Class of 1988)
6. Best English Jnr 2022 - N10,000 (Class of 2010)
7. Cleanest Hostel 2022 -N20,000 - (Class of 1996)
8. Neatest Girl Snr 2022 - N15,000 - (Abuja Chapter)
9. Neatest Girl Jnr 2022- N10,000 (Class of 2001)
10. Best Behaved Graduating student 2022 - N20,000 (Jos Chapter)
11. Best Graduating Student in Economics 2022 - N10,000 (Class of 2012)
12. Best Graduating Student in Fine Arts 2022 - N15,000 - (Class of 1994)
13. Best in Fine Arts Jnr 2022 - N10,000 - (Abshe Sani - 1998)
14. Best Graduating Student in Physics 2022- N15,000
15. Best in Integrated Science (Jnr) 2022- N10,000.(Rotkang Priscilla Lenka - 2001)
16. Best Graduating student in Government 2022 - N15,000 (Class of 1990)
17. Most Improved Junior Student 2022 - N15,000 - (Mary Amuah, 91 set)
18. Most Improved Senior Student 2022 - N15,000 - (Mary Amuah, 91 set)
18. Best Graduating Student in Chemistry 2022- N15,000 - (Andoka Michael-Asokwu - 1999)
19. Best Graduating Student in Biology 2022 - N10,000 - (Class of 1999)
20. Best Graduating Student in Literature 2022- N10,000 - (Rhoda Istifanus - 1986)
The National EXCO wishes to thank all the Chapters and individuals who gave so generously to ensure we had a colourful and successful outing this year.
We hope that next year will be a bigger and better event with more participation from Chapters and members alike. We hope that more Endowment Awards (i.e. Awards of substantial value in the name of the Awardee to be given consistently every year) will be established to encourage our girls to put in their best in their studies as they surmount every challenge in their path to rise to the top.
Long Live FLOGA!
Long Live FGGC LANGTANG!!
Long Live the Federal Republic of Nigeria!!!
Pro Unitate.
---
HAPPY NEW YEAR!!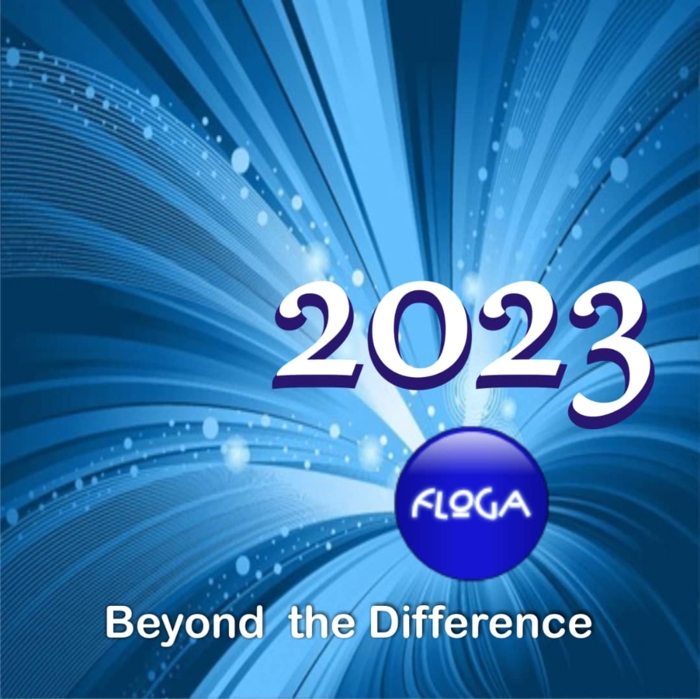 ---
FLOGA SUCCESSFULLY WALKED FOR THE GIRL CHLD ON 14TH OCTOBER, 2017
Thank you for helping us make this happen. Together, we really are making a difference!
Please Click the picture below for the official photos of the Walk.
Click the picture above to relive the moments with us.
---
THE FLOGA SET AMBASSADORS PLATFORM IS LIVE!!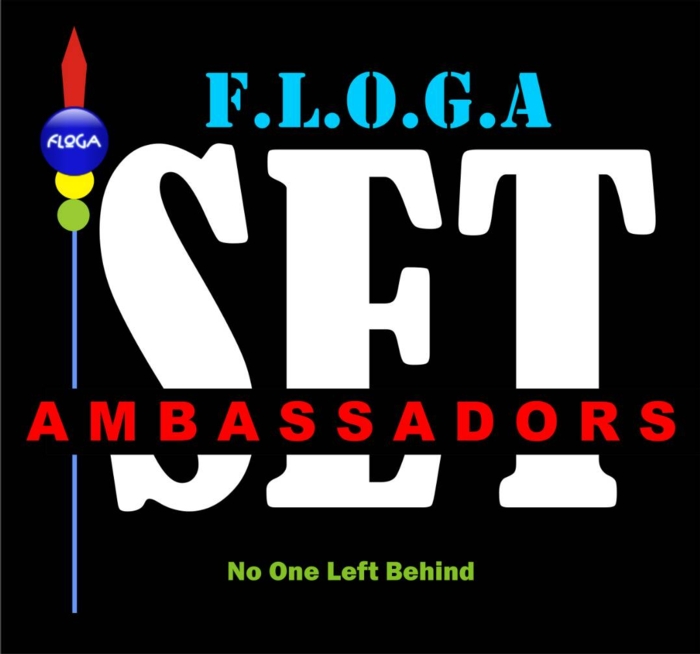 For further details please contact the Secretariat on 08034865490.
---
NATIONAL REUNION / ANNUAL GENERAL MEETING (AGM) 2017: SUCCESSFULLY HELD IN ABUJA FROM 13TH - 15TH OCTOBER, 2017
There were great conversations during the Breakfast Session of the AGM. Please click the photo below to see for yourself as we have attempted to capture the essence of the event in images.
And then came the Gala Night, filled with pomp and glamour. It was fun, fun, fun all the way! Share in the memory of our memorable event by clicking the photo below.
---
---
---
WILL YOU TAKE THE FLOGA PLEDGE TODAY?
Click the Chapter Affiliation tab for details!
---

---
FLOGA IN THE NEWS!!!
---