OUR NATIONAL EXCO
OUR NATIONAL EXCO WERE INAUGURATED ON THE 14TH OF OCTOBER, 2017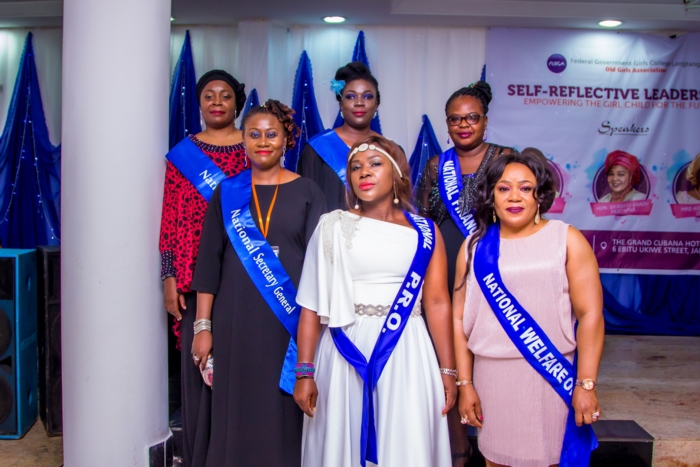 1. National President - Helen Olowo (Ntukidem, 88)
2. National Vice President - Fati Murtala-Ibrahim (Sani, 91)
3. National Secretary General - Nkiruka Pedro-Iyalla (Ohale, 95)
4. National Assistant Sec. Gen. - Sarah Alabeh (Nanpon, 96)
5. National Financial Secretary - Vivian Ozoekwe (Onwualu, 91)
6. National Asst. Fin Sec. - Vivienne Olanrewaju (Dutse, 2003)
7. National Treasurer - Chijindu Onyenkwere (Wagbaranta, 93)
8. National P.R.O - Sotonye Edohore (Apiafi, 97)
9. National Asst. P.R.O - Judith Lawam (2003)
10. National Welfare Officer - Uduak Oludemi (Johnson, 91)

Let's meet them upclose shall we?
1. Helen Olowo (Ntukidem)
Helen graduated from Langtang in 1988 and lives in Lagos with her family. She is an entrepreneur with an eye for beauty and aesthetics. As National President of FLOGA, Helen will be adding a splash of colour and a wave of fresh ideas that will help take FLOGA to greater heights.
2. Fati Murtala-Ibrahim (Sani)
Fati has been elected into the position of National Vice President. After graduating from Langtang in 1991, she went on to study Pharmacy at ABU Zaria. She works in Abuja with an NGO as Monitoring and Evaluation Specialist.
Fati is presently the General Secretary of the FLOGA Abuja Chapter. Given her antecedents of commitment, selflessness and dedication, Fati is definitely the woman for the job. She believes strongly in FLOGA.
3. Nkiruka Pedro-Iyalla (Ohale)
Nkiruka graduated from Langtang in 1995 and studied Materials Engineering at the Federal University of Technology Owerri. She works in Lagos as a Piping / Corrosion Engineer with over 12 years experience in the Energy Sector. Nkiru currently serves as the General Secretary of the Lagos Chapter of FLOGA and believes she has what it takes to serve as the National Secretary General of FLOGA.
She has a deep passion for FLOGA as can be evidenced by the central role she plays in several FLOGA activities.
4. Sarah Nanpon (Alabeh)
Sarah graduated from langtang in 1996 went ahead to study Marketing at University of maiduguri, stays in Jos with her husband and 3kids. She is a Seasoned network marketer, A Biz woman and the Youth Director of Yankari grassroot initiative an NGO founded by her mom. Sarah is d immediate past President of Floga Jos, I believe in Floga and believe I can move Floga to higher heights.
She has been elected to serve in the position of National Assistant General Secretary.
5. Vivian Ozoekwe (Onwualu)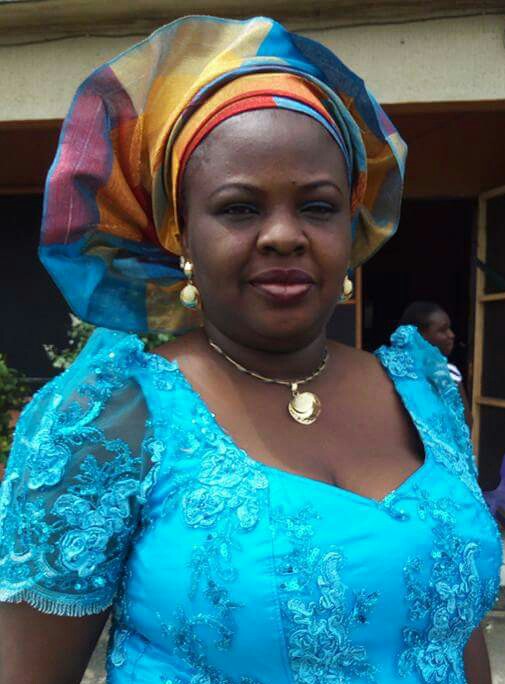 Vivian graduated from Langtang in 1991 after which she studied Geology and Mining at University of Jos and obtained her Masters Degree in Environmental Management from Rivers State University of Science and Technology.
Being one of the founding members of FLOGA, PH Chapter, Vivian believes she has the drive and dedication required to serve as the National Financial Secretary of FLOGA.
She lives in Port Harcourt where she works as the Assistant General Manager at a private firm.
6. Vivienne Olanrenwaju (Dutse)
Vivienne graduated from Langtang in 2003. She works with Nigerian Institute for Trypanosomiasis Research (NITR), Kaduna. She stays in Kaduna with her family.
Vivienne knows she is the best person for the job because of my professionalism, transparency, honesty and good communication skills. She displays initiative and has the ability to cope well under pressure. She has been elected to serve as the National Assistant Financial Secretary.
7. Chijindu Onyenkwere (Wagbaranta)
Chijindu graduated from Langtang in 1993 after which she studied Computer Science and Mathematics at the University of Port Harcourt, Rivers State. She is the present Treasurer of the FLOGA Lagos Chapter, a position she has successfully held for quite a while.
Chijindu has a strong personality and her knack for details are some of the qualities she possesses which she believes makes her the best candidate for the post of National Treasurer. She lives in Lagos with her family where she runs her business as a Digital Marketing Solutions provider.
8. Sotonye Edohore (Apiafi)
Born September 9th , 1980, Sotonye Edohore is a Business Improvement and Production Excellence Consultant with Shell Petroleum Development Company, SPDC. She has over 10 years experience in the Oil and Gas Industry across multiple business functions with skills in the following areas: Contracting & Procurement, Project Management, Lean, and Process Safety. She has been elected to the post National Public Relations Officer (P.R.O).
Sotonye is a passionate Nigerian and is the Founder of TransformNation : My Nigerian Dream Project, an NGO focused on engaging the minds of Nigerians to focus on the best Nigeria can be and encourage all to lead by doing. The first outing of My Nigerian Dream held in Jos was tagged, 'Leadership And Change'. She is also a founding member of Revive Nigeria Group. She is also a volunteer member of with Give Back Nigeria (Opobo arm) . Sotonye is currently the P.R.O of FLOGA PHC Chapter and an active 97 Flogite. Married with children, Sotonye enjoys singing, dancing, performance arts and travelling
9. Judith Lawam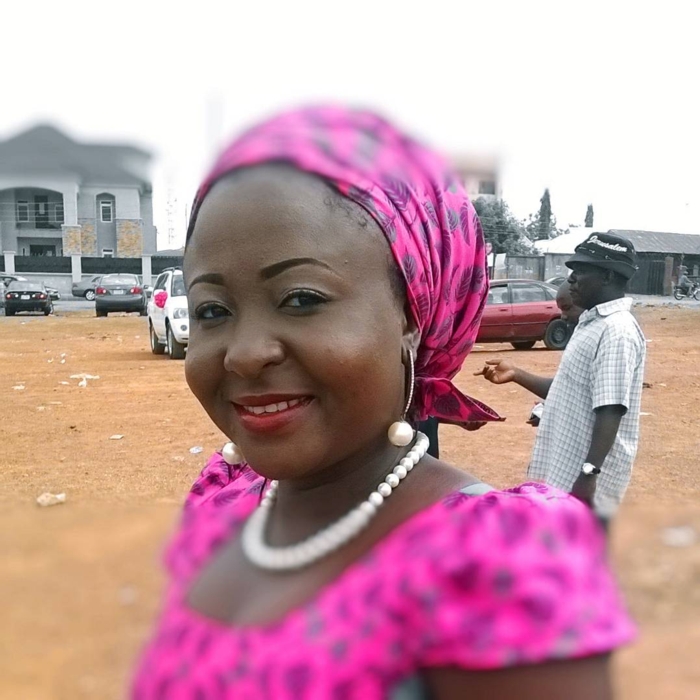 Judith is the current General Secretary of FLOGA Jos Chapter. She graduated from Langtang in 2002 after which she proceeded to the University of Jos to study Sociology. Judith's passion for FLOGA is seen as she tirelessly works to keep the Jos Chapter going.
She set up the Federal Langtang Old Girls Association Facebook Group which today has over 3,700members. That group serves as a central information centre on Social Media for all things FLOGA.
Judith belives she will do an excellent job as the Assistant National Public Relations Officer
6. Uduak Oludemi (Johnson)
Uduak is a vivacious young woman who graduated from Langtang in 1991and has been elected as National Welfare Officer. After Langtang, Uduak attended Yaba College of Technology where she studied Business Administration. She runs her own business in Lagos where she makes finger-licking, sumptuous disches.
Uduak is grateful she was nominated and she is sure to add value what the organisation stands for. In her words, "If you are looking for VALUE, UDUAK is your girl!"