SET AMBASSADORS

THE FLOGA SET AMBASSADOR PLATFORM - FLOGA S.A.P
A big welcome to our Ambassadors!!
We are privileged to have you join this platform, the very first of its kind in FLOGA and we believe that this platform will be the launchpad for a greater, more integrated FLOGA.
Below is the list of all our Ambassadors, representing the 33 sets that have so far graduated from our great school, F.G.G.C Langtang.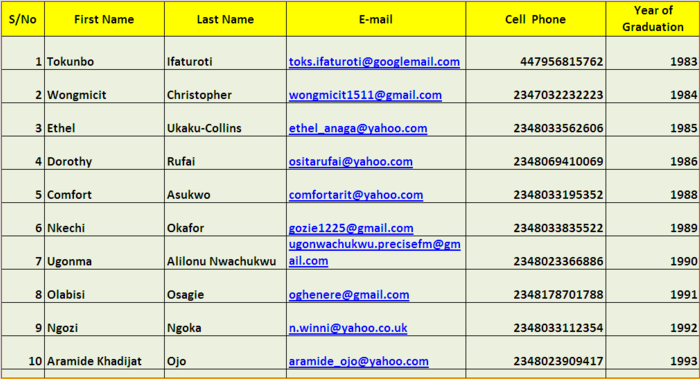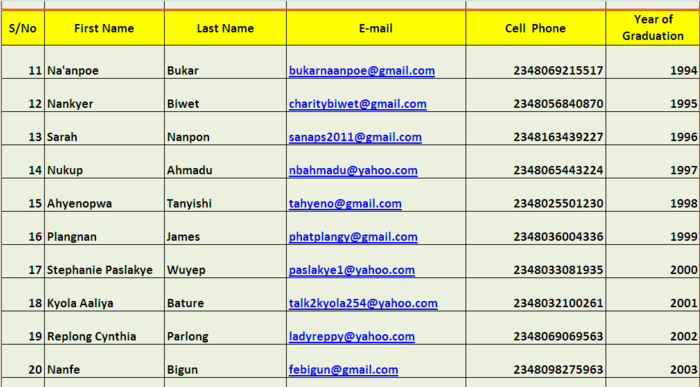 AIMS AND OBJECTIVES
Because quite a number of Floga-ites prefer to remain in their comfort zones and will usually participate readily in their class activities, the FLOGA SAP initiative has been set up to serve as a team-building platform to help integrate the sets and increase participation.
"No One Left Behind" - is our motto.
The objectives of the FLOGA Set Ambassador Platform are as follows:
1. To build a bigger, stronger and more powerful association by encouraging participation from more graduates of FGGC Langtang in FLOGA activities.
2. To use this collective unity to get better results in the development of the school.
3. To develop a symbiotic relationship between sets whereby the stronger sets help the weaker ones.
4. To make for a quicker response to the needs of individual members who have problems that the association can assist with.
FUNCTION OF A SET AMBASSADOR
1. To create a Whatsapp group and Facebook group for her set where there is none.
2. To actively sustain the tempo in her Whatsapp and facebook groups by encouraging members, settling quarrels and remembering birthdays.
3. To bring to the notice of the Set Ambassador Platform any major illness or death of any member: weddings, childbirth, loss of a close relative as well.
4. To advertise FLOGA activities on the Whatsapp group and Facebook group and encourage participation of her set girls.
......If you want to go fast,
go alone.
If you want to go far,
Let's go together......
Let's soar together,
Let's make a difference together,
Let's FLOGA.
THERE IS STRENGTH IN NUMBERS
#Nooneleftbehind