FLOGA ELECTIONS 2017
FLOGA NATIONAL EXCO/B.O.T ELECTIONS, 2017
---
ELECTION RESULTS ARE OUT!
---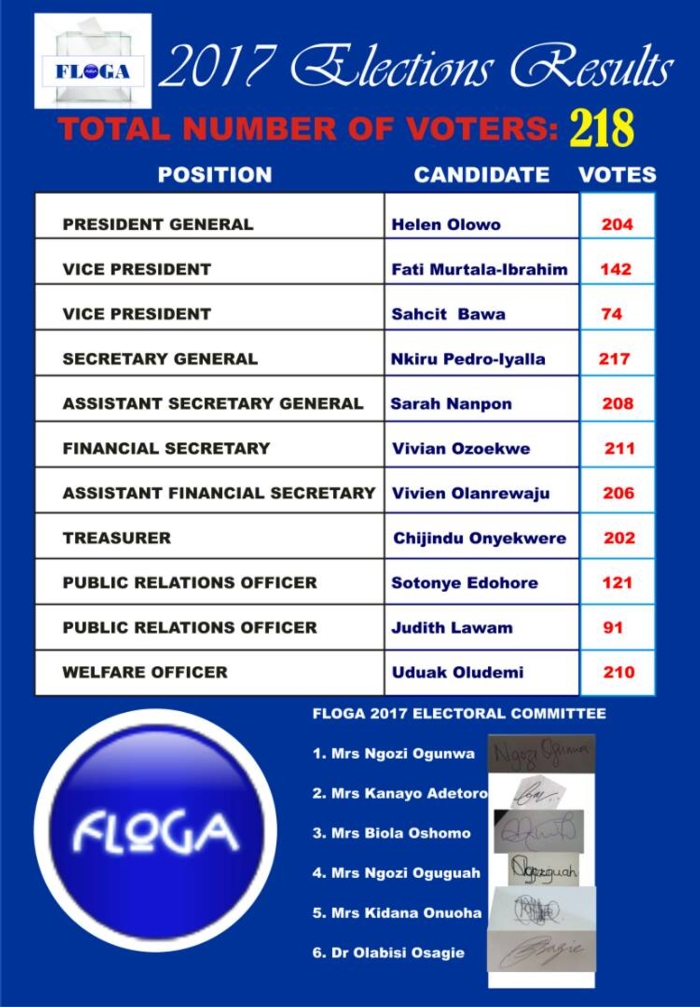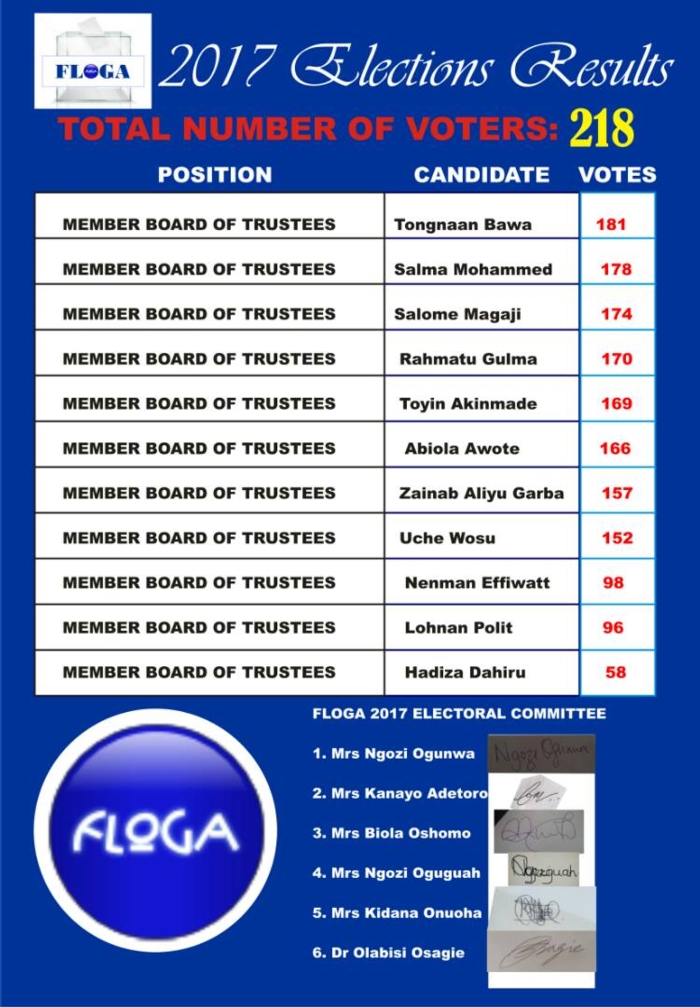 ---
VOTERS' REGISTRATION IS NOW CLOSED
CLICK HERE TO CHECK YOUR REGISTRATION STATUS
LIST OF CANDIDATES
Meet Our Nominees!!
Helen Olowo (Nee Ntukidem)
Helen graduated from Langtang in 1988 and lives in Lagos with her family. She is an entrepreneur with an eye for beauty and aesthetics. As National President of FLOGA, Helen believes she can add a splash of colour and bring fresh ideas that will help take FLOGA to greater heights.
---
Fati Muritala-Ibrahim (Nee Sani)
Fati has been nominated for the position of National Vice President. After graduating from Langtang in 1991, she went on to study Pharmacy at ABU Zaria. She works in Abuja with an NGO as Monitoring and Evaluation Specialist.
Fati is presently the General Secretary of the FLOGA Abuja Chapter. She believes she is the woman for the job given her antecedents of commitment, selflessness and dedication. Fati says she believes strongly in FLOGA.
---
Sahcit Bawa (Nee Gagara)
Sahcit graduated in 1994 and she is running for the position of National Vice President. She has a B.A in Linguistics, PGDE and MSC in International Relations And Strategic Studies. Sahcit is a civil servant and she lives in Jos with her family.
Her passion for FLOGA has caused her to be an active member of FLOGA Joss Chapter and she currently serves on the Planning Committee for the FLOGA AGM/National Reunion.
---
Chijindu Onyenkwere (Nee Wagbaranta)
Chijindu graduated from Langtang in 1993 after which she studied Computer Science and Mathematics at the University of Port Harcourt, Rivers State. She is the present Treasurer of the FLOGA Lagos Chapter, a position she has successfully held for quite a while.
Chijindu has a strong personality and her knack for details are some of the qualities she possesses which she believes will make her the best candidate for the post of National Treasurer. A position she is seeking to occupy for a second term. She lives in Lagos with her family where she runs her business as a Digital Marketing Solutions provider.
---
Nkiruka Ohale (Pedro - Iyalla)
Nkiruka graduated from Langtang in 1995 and studied Materials Engineering at the Federal University of Technology Owerri. She works in Lagos as a Piping / Corrosion Engineer with over 12 years experience in the Energy Sector. Nkiru currently serves as the General Secretary of the Lagos Chapter of FLOGA and believes she has what it takes to serve another term as the National Secretary General of FLOGA.
She has a deep passion for FLOGA as can be evidenced by the central role she plays in several FLOGA activities.
---
Sarah Nanpon (Nee Allabeh)
Sarah is running for the position of National Assistant Secretary General. Sarah graduated from langtang in 1996 went ahead to study Marketing at University of maiduguri, stays in Jos with her husband and 3kids. She is a Seasoned network marketer, A Biz woman and the Youth Director of Yankari grassroot initiative an NGO founded by her mom. Sarah is d immediate past President of Floga Jos, I believe in Floga and believe I can move Floga to higher heights.
---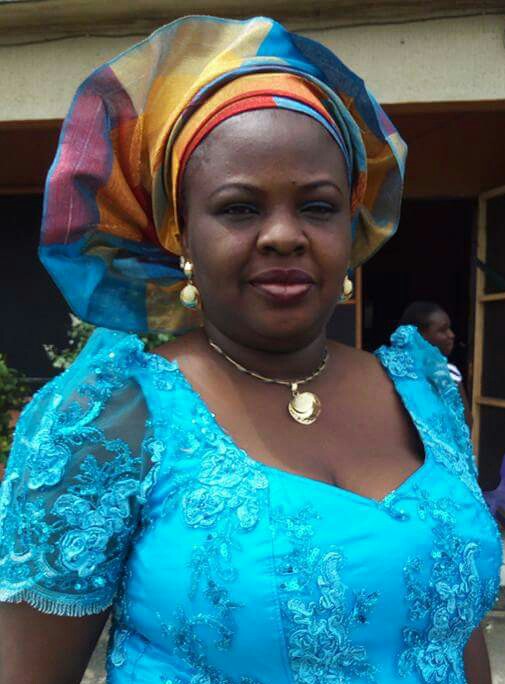 Vivian Ozoekwe (Nee Onwualu)
Vivian graduated from Langtang in 1991 after which she studied Geology and Mining at University of Jos and obtained her Masters Degree in Environmental Management from Rivers State University of Science and Technology.
Being one of the founding members of FLOGA, PH Chapter, Vivian believes she has the drive and dedication required to serve a second term as the National Financial Secretary of FLOGA.
In Vivian's words - "I HAVE A PASSION FOR FLOGA AND WOULD BE DELIGHTED TO BE A PART OF MAKING FLOGA ACHIEVE GREATER HEIGHTS. I BELONG TO THE SCHOOL OF THOUGHT: "MAKE NEW FRIENDS AND KEEP THE OLD, ONE IS SILVER AND THE OTHER GOLD". FLOGAITES ARE MY GOLD AND I KNOW THAT GOLD IS EVERY GIRL'S BEST FRIEND. ALUTA CONTINUA FLOGA". She lives in Port Harcourt where she works as the Assistant General Manager at a private firm.
---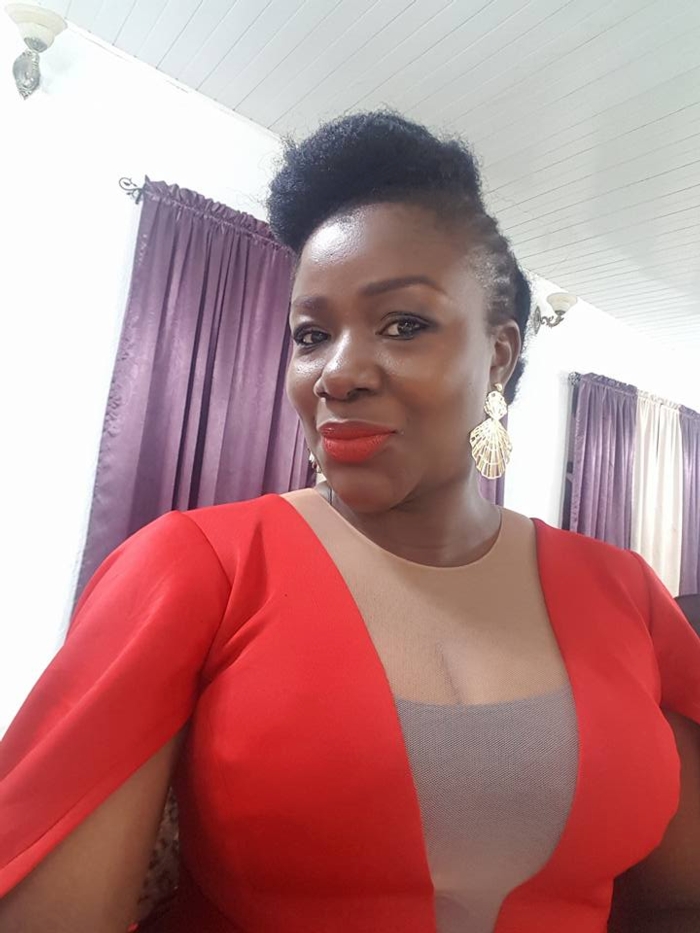 Sotonye Edohore (Nee Apiafi)
Born September 9th , 1980, Sotonye Edohore is a Business Improvement and Production Excellence Consultant with Shell Petroleum Development Company, SPDC. She has over 10 years experience in the Oil and Gas Industry across multiple business functions with skills in the following areas: Contracting & Procurement, Project Management, Lean, and Process Safety. She is contesting for the position of National Public Relations Officer (P.R.O).
Sotonye is a passionate Nigerian and is the Founder of TransformNation : My Nigerian Dream Project, an NGO focused on engaging the minds of Nigerians to focus on the best Nigeria can be and encourage all to lead by doing. The first outing of My Nigerian Dream held in Jos was tagged, 'Leadership And Change'. She is also a founding member of Revive Nigeria Group. She is also a volunteer member of with Give Back Nigeria (Opobo arm) . Sotonye is currently the P.R.O of FLOGA PHC Chapter and an active 97 Flogite.
Married with children, Sotonye enjoys singing, dancing, performance arts and travelling

---
Judith Lawam
Judith is the current General Secretary of FLOGA Jos Chapter. She graduated from Langtang in 2002 after which she proceeded to the University of Jos to study Sociology. Judith's passion for FLOGA is seen as she actively participates in Jos Chapter activities.
She set up the Federal Langtang Old Girls Association Facebook Group which today has over 3,000members. That group serves as a central information centre on Social Media for all things FLOGA.
Judith belives she will do an excellent job as the National Public Relations Officer (P.R.O)
---
Uduak Oludemi (Nee Johnson)
Uduak is a vivacious young woman who graduated from Langtang in 1991and has been nominated for the position of National Welfare Officer. After Langtang, Uduak attended Yaba College of Technology where she studied Business Administration. She runs her own business in Lagos where she makes finger-licking, sumptuous disches.
Uduak is grateful she was nominated and she is sure to add value what the organisation stands for. In her words, "If you are looking for VALUE, UDUAK is your girl!"
---
Vivienne Dutse ( Nee Olanrewaju)
Vivienne graduated from Langtang in 2003. She works with Nigerian Institute for Trypanosomiasis Research (NITR), Kaduna. She stays in Kaduna with her family.
Vivienne knows she is the best person for the job because of my professionalism, transparency, honesty and good communication skills. She displays initiative and has the ability to cope well under pressure.
---
BOARD OF TRUSTEES
Abiola Osomo-Awote
'Biola as she is fondly called graduated from Langtang in 1986. She went ahead to study International Relations and Politics at University of Keele, Staffordshire, UK where she earned a Bachelor of Arts Degree.
Biola lives in Lagos and is a seasoned Educationist. As a matter of fact, she runs her own school - Estaport Schools. She believes she has the Leadership Skills required to move FLOGA forward and wants to be voted in as Board of Trustees, Member. She is the outgoing National President and an active member of FLOGA Lagos Chapter.
---
Tongnaan Dada Bawa (Nee Shiikmut)
Tongnaan graduated from Langtang in 1989 and earned her BSc. in Peace Studies and Conflict Resolution in 2012. She is the Chairperson of Nigeria Association of Women Journalists (NAWOJ), Plateau State Chapter, She is also the immediate past president of Rotary Club of Naraguta - Jos (Rotary International Disctrict 9125, Nigeria).
Tongnaan presently serves as the FLOGA Representative at the school based community development in Langtang. She believes her leadership qualities makes her the person most suited as Member, Board of Trustees
---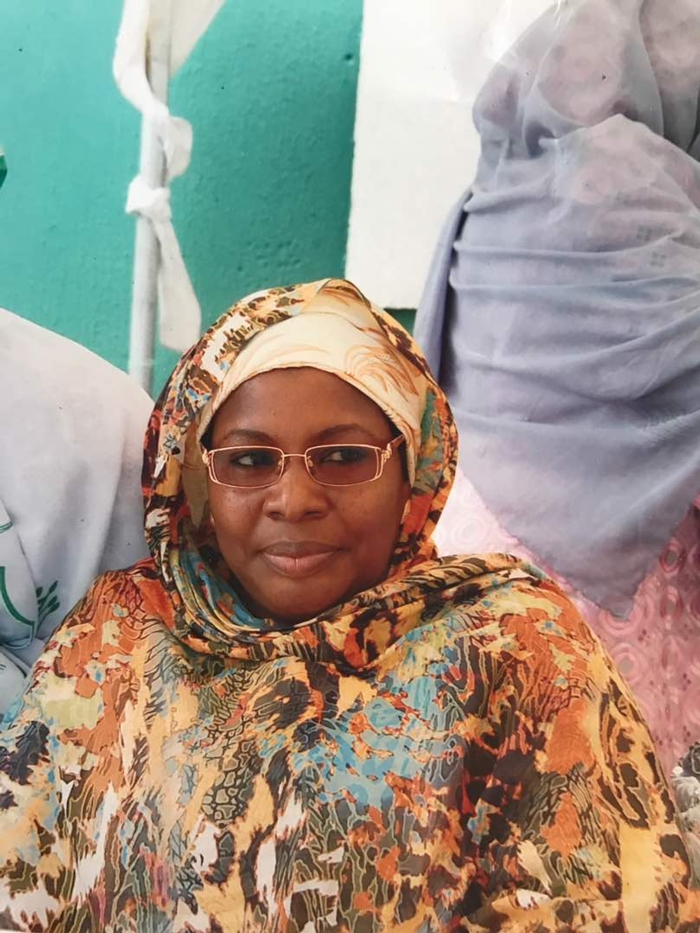 Justice Ramatu Musa (Adamu Gulma)
Justice Ramatu graduated in 1983 and she is running for Board of Trustees Membership
She is a Justice of the FCT Highcourt, Maitama Abuja with up to 27 years experience under her belt. Ramatu bagged her LLB (Hons) degree in 1990 from the University of Sokoto and got called to Bar in 19992. Ramatu has won several awards in course of her work and she believes her heart of service will be valuable to FLOGA. She lives in Abuja with her family.
---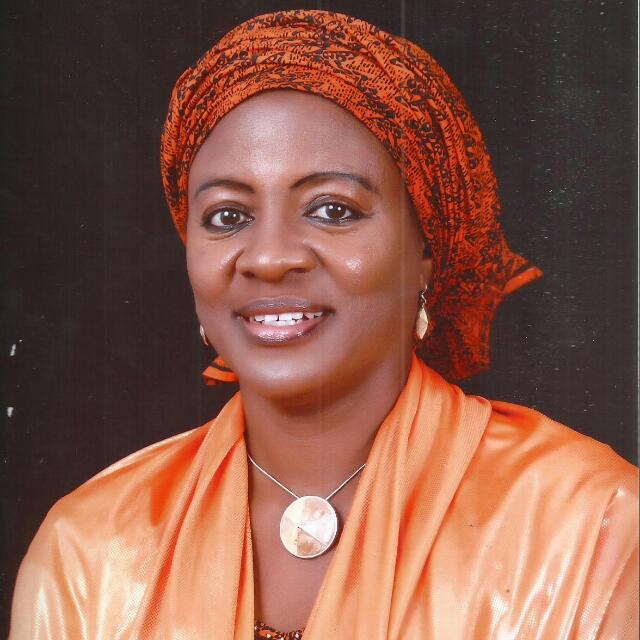 Zainab Shehu (Aliyu Garba)
Zainab (fondly called Mama Zee), graduated from Langtang in 1984 and is seeking Board of Trustees Membership. She obtained her HND in Mechanical Engineering from Kaduna Polytechnic and obtained her Masters degree in Information Technology from the Ladoke Akintola University of Technology Ogbomosho. Zainab has had a colourful career in the oil and gas industry spanning 15 years. in 2007, she sstarted her own company which she runs till date. Zainab is passionate about the less privileged in the society which led her to establish the Hope for all Foundation. Zainab lives in Abuja with her family.
---
Uche Wosu (Ahiwe)
Uche graduated from Langtang in 1986 from where she proceeded to University of Nigeria Nsukka where she bagged a degree in Food Science & Technology. She also obtained her MBA several years later from the same university. Uche is a seasoned banker with about 20 years experience in the industry. She is passionate about helping people and has great people skills. Uche is presenting herself to be elected as Member, Board of Trustees. Her wealth of experience will be beneficial to FLOGA. She lives in Lagos with her family.
---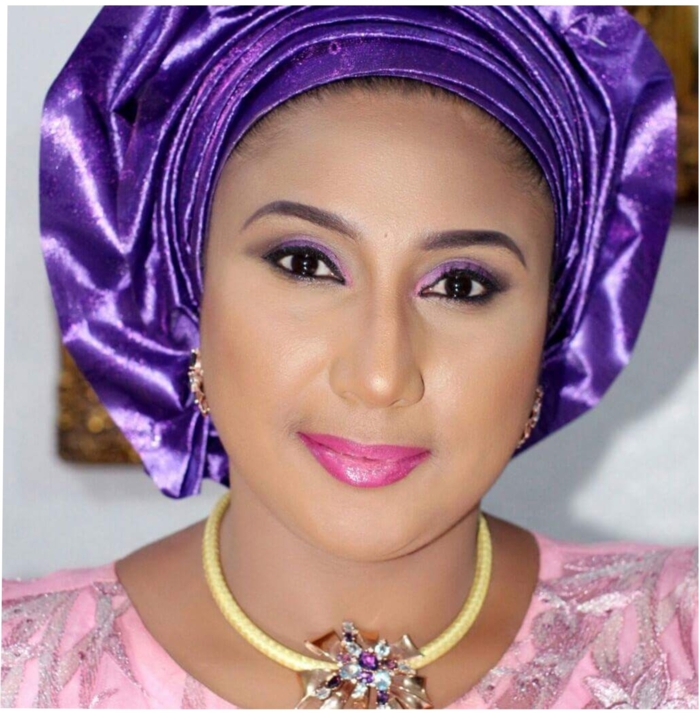 Salma Ibrahim (Mohammed)
Salma, who graduated from Langtang in 1991, is a versatile human capital management professional with 20 years' experience that cuts across various financial institutions, including commercial and mortgage banking. She bagged her Bachelor's degree in Accounting from Bayero University, Kano and later on her MSc in Human Resources Management, University of Bedfordshire, UK . Salma seeks to be elected as Member, FLOGA Board of Trustees.
She possesses executive management experience and is skilled in human capital management, global strategy, business process improvement, job evaluation, performance management system, compensation and benefits management designs, executive selection, organizational restructuring, training needs analysis, policies and procedures development, staff audit, due diligence, customer service, business development, project management organisation management, business transformation, organizational strategy formulation, supply chain management, corporate communications and corporate social responsibility.
Salma believes that her wealth of experience will help her move FLOGA to greater heigths. She lives in Abuja with her family.
---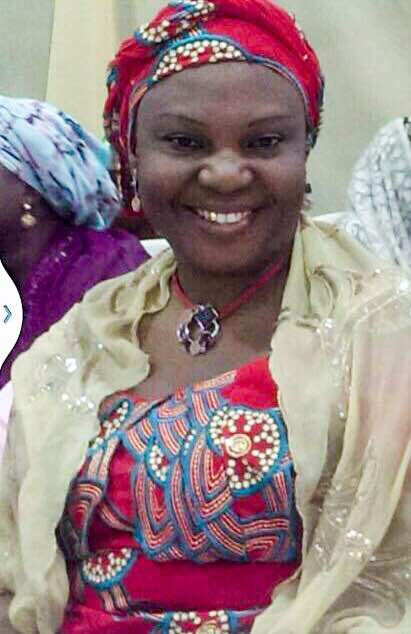 Hadiza Dahiru
Hadiza graduated from Langtang in 1990 and is running for the position of Board of Trustees Member
---
Nenman Gotom (Effiwatt)
Nenman graduated from Langtang in 1994 and is running for the position of Board of Trustees Member
---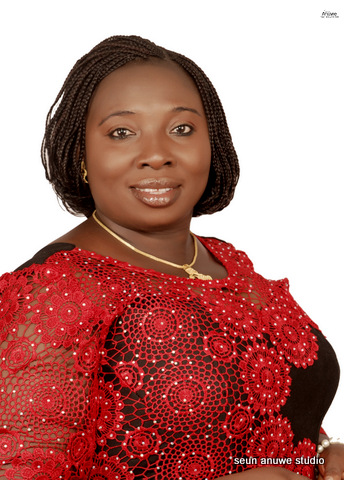 Salome Magaji (Dasohot)
Salome is running for the position of Board of Trustees Member
---
Lohna Bonkat (Polit)
Lohna graduated from Langtang in 1995 and she is running for the position of Board of Trustees Member. She is a committed lecturer with up to 10 years of experience at a leading Nigerian University teaching students from various social and cultural backgrounds. She possesses excellent administrative, verbal communication and written skills along with constructive and effective teaching methods that promote a stimulating learning environment. Lohna is able to work in a managerial role or as part of team and has the proven ability to successfully work to tight schedules and deadlines. She lives in Jos with her family.
---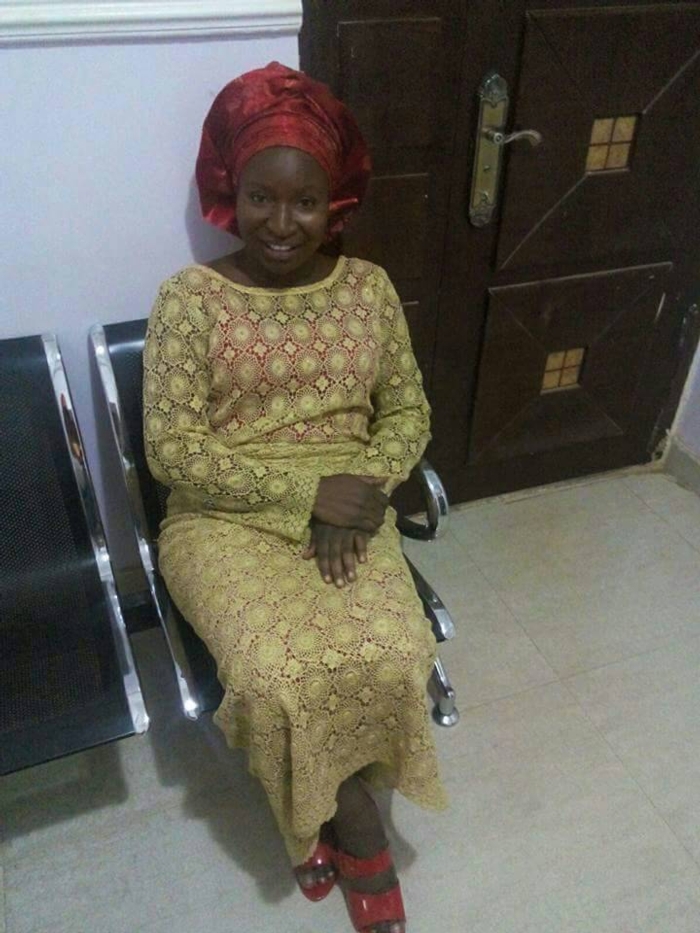 Toyin Ayodele (Akinmade)
Toyin graduated from Langtang in 1993 and she is running for the position of Board of Trustees Member. She lives in Jos with her family.