In Memory
We were once friends in life.
Now we are friends in Memory and in Heart.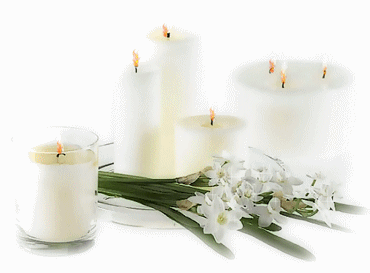 We are extremely grateful to Bob and Donna Gehlert Russell for the hours they spent on the Internet and on the microfilm reader in Richmond Library, Batavia, for providing the great majority of the obituaries presented here. A true labor of love on their part.
Anyone having an additional obituary notice or similar information about our classmates, if you share it with me, Jim Minor, I'll post it next to their picture, if any, in their section of this site. For those deceased classmates without a picture, if you have one of them in their High School years, we'd be glad to post it next to their obituary. For any of our deceased classmates, if you have more recent pictures of them we can add them at the end of the obituary itself, just e-mail them to me, Jim Minor. Thank you for your support.
You are encouraged to share your remembrances about them directly on their web page (linked below).
Click here for "In Memory" Slideshow
---
Our Classmates- Gone But Not Forgotten

We walked the halls together, so many years ago.
Living, loving, learning, so much we didn't know.

For years we grew together, we share a common past.
Life took us different places, but our memories will always last.

The days, they passed so quickly, they flashed before our eyes.
Now we are here together, to celebrate our lives.

If only you could be here, we have so much to share.
You are missed so much by many, please know how much we care.

Each one of you had touched our lives, in many special ways.
Each one of us holds memories, of all the yesterdays.

You may not be among us now, but forgotten you'll not be.
We'll celebrate the time we have, and raise a toast to thee.
- Author Unknown
---
Click on name, below, for more information, if available, and to leave comments.
BHS '61 CLASSMATES

2021
Sheila Chatt (Quincey)

Manuel Colombo

Robert Fanara

Maxine Tomski (Parada)


2018
Nancy Colombo (Trendel)

Wanda Motz (Gardner)


2017
Shirley Schneller (Toal)

Peter Swanz



2016
Jacqueline Collard


Nancy Decker (Plath)

James German

James Pappalardo


Patricia Spadacino (Ruge)


2015
Fred Mansueto


Alfred Saraceni



2014
Robert Clark



2013
Julian Gorczyca


Thomas Pirro

Suzanne Waters (Penepent)


2011
Fusako "Deko" Hashizume (Higashiya)

LuAnn Long (Protain)

Franklin Maniace


2009
Arthur Andreassen


Frank Lord


Frank Miller


2008
William Falcone


Patricia Lewis

David G. Pestell

Robert Sage

Ronald Sepi


2007
Robert Fricker


2006
Douglas Didget


Nicholas Spadacino



2005
Cynthia Corbett (Rudnicki)

George Frongetta

Mary Grace Scibetta (Wlazlak)


2004
Gerald Carey

Judith Seward (Gilt)


2003
Gerald Halfenger


2001
Irving Fryer



2000
Thomas Patterson


Thomas Tresco



1999
Richard Stenard

Carl M. Voorhees


1998
Rosalyn Clute (Kanches)

Joseph Falkowski


1994
Todd Knox


1988
Betty Marabella (Antinore)


1984
Dominic Sepi


1982
Roger Brown



1981
Treva Baker (Schiavi)

Marilyn de Valk (Mehal)


1975
Charlene Schultz (Harmer)

GUESTS

2019
Kathy Owen (BHS '63)


2016
Joan M. Pfeifer


2015
John Bobka (Teacher)



2014
Ambrose Ryan


2013
Patricia Mensel Perkins, Md


2012
George Raines



2011
Virginia Holmgren (Russell) (First Grade Teacher At East)


2010
Miss Virginia E. Dash (Teacher)

James B. Hanley (Teacher)


Marie E. Raines (Gym Teacher)

Mary A. Tyler (Art Teacher)


2009
Jean Harrower (Harloff, East Kindergarten Teacher)

Thomas J. Ricci Sr. (Coach)


Mr. Leland Sanborn (Principal)

Mr. Oliver Spaulding (Class Advisor)



2008
Miss Catherine A. McClellan (Teacher/Counselor)


2007
Ellen M. Hawver (Teacher)


2006
Robert S. Crook (Music Dept. Chair)


Mary Jo Williamee (Sprague, Teacher)


2004
Robert T. Howe, Sr. (Teacher)



2003
Alice Canty Kenna (Teacher)

Ruth M. McEvoy (Richmond Memorial Library Librarian)


2002
William H. Collins (Teacher)


2001
Huletta Darch Lambein (Kindergarten Teacher)


2000
Jean W. Adams (Teacher)


1999
Nicholas T. Falco (Teacher, Dean Of Boys)



1998
Carl W. Stamp (Principal)


1997
Marie O. Clarke (Teacher)

Mr. Theodore C. Day (Teacher)


1996
Miss Mildred N. Weber (Librarian)


1995
Mrs. Esther Hutchinson (Robert Morris Teacher)

Mary McCulley Henry (Teacher)


1994
Zita M. Muller (Teacher, Elementary School Principal)


1993
Miss Eleanor L. Haitz (Dean Of Girls)

Robert A. Lenz (Teacher)

Mr. Edward L. Osborn (Superintendent)

William Pawluckie (Teacher)


1992
Herman C. Dilmore (Teacher)

Miss Loretta M. Growney (Teacher)


1991
Barbara Boatfield Meier (Henry, Teacher)

Sal Puleo (Teacher)


Charles E. Roberts (Teacher)


1988
Miss B. (Beulah) Pauline Gehring (Teacher)

Mr. Ernest R. Huff (Teacher)


Kathryn Lennon (Teacher)

Eleanore Prendergast (Kosciolek) (Biology Teacher)

John S. ("Jack") Randall (Teacher)


1986
Dr. Caryl G. Hedden (Principal Of Pringle And Jackson Schools)


1984
Beatrice M. Gehring (Smith), (Principal, Brooklyn And Robert Morris)


1982
Helen A. Collins (Teacher)

Mary L. O'Brien (Teacher)

Elmer A. Sewert (Industrial Arts Teacher)


1981
William E. Winters (Teacher)


1980
Val Jean Burns (Teacher)


1979
Eleanor U. Homelius (Teacher, Dean)

Lucy E. Stella (Teacher)


1978
Mr. Frank E. Owen (Teacher)


1977
Elmer C. Baker (Teacher)

Mr. Raymond T. Byrne (Teacher)

Robert L. Flick (Science Teacher)



1976
Charles C. Cullison (Teacher)


1975
Edwin G. ("Duke") Johnson (Teacher)

Mrs. Ruby Marian Wickings Mark (Special Ed Faculty)


1973
Daniel J. Bender (Teacher)

Ambrose R. Clarke (Teacher, Dean Of Boys)

Kathleen M. Forsyth (English Teacher)

Marie C. Gentner (Keegan, Teacher)


1972
Daniel A. Van Detta (Dir. Phys Ed)



1970
Gerald S. Hugaboom (Vocational Ed)

R. Josephine Philibin (Teacher)


1969
Loretta Dailey (BHS Math Teacher)

Geraldine Deeney (Williams, Pringle, And Jackson Teacher)


1966
Miss Ethel M. Brumsted (Vice-Principal, Teacher, Class Of '61 Advisor)

Llewellyn C. Meier (Teacher)

Edna G. Thompson (Teacher)


1957
Dr. Dexter Pierce (School Physician)

If you are aware of a BHS '61 Classmate who should be added to this page please let us know.