Early TV Favorites
Please Stand By
Allen Du Mont, a TV manufacturer who began offering programming in an attempt to boost sales of his sets, created America's first television network in 1946, when he linked his pioneering stations in New York and Washington, D.C. It would grow to scores of affiliates and create some of the most memorable programming of television's infancy, including Jackie Gleason's Honeymooners, Ted Mack's Original Amateur Hour, and the lovably discombobulated Captain Video and His Video Rangers and Tom Corbett, Space Cadet.
Moreover, DuMont ignored the standard network business model of the day, in which a single sponsor bought an entire show and then exercised totalitarian control over its content. Instead, DuMont programs usually contained commercials from several different advertisers, which meant every comma of a script didn't have to be approved by Procter & Gamble or General Mills. The result was that DuMont producers had much more free rein than their counterparts at the other networks, and--for better or for worse--they used it.
And there was more to the DuMont planing and network than eccentricity. The network developed several comedians, including Jackie Gleason, Morey Amsterdam, and Ernie Kovacs, who would later go on to stardom at other networks doing essentially the same material. It anticipated Sesame Street by two decades with a smarter-than-it-sounds program called Your Television Babysitter, and its Your Television Shopper was around way before cubic zirconium was cool.
But by 1955 Du Mont's network was out of business, strangled in its crib by an FCC which was protecting not consumers but its old (and generous) clients, the radio networks, which wanted to get control of the burgeoning new medium before it seriously threatened them. Allen Du Mont was the first victim of an FCC protectionist jihad that for three decades confined Americans to a three-channel television universe populated by video mutants like My Mother the Car and My Living Doll.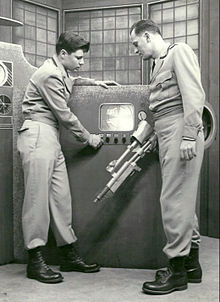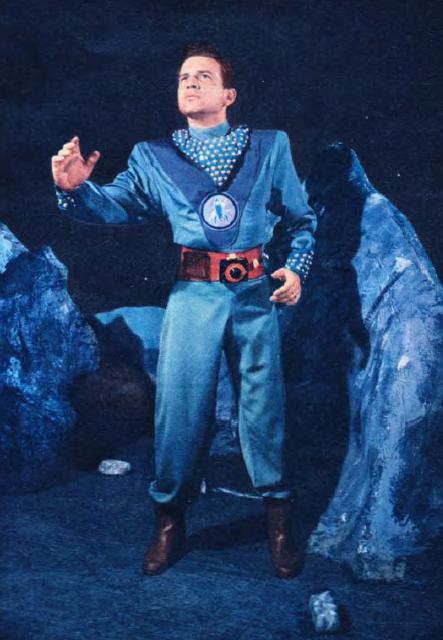 Captain Video Tom Corbett
---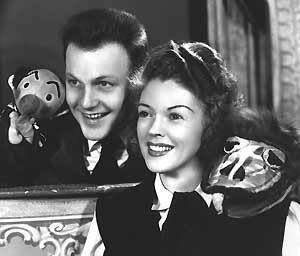 Burr Tilstrom's Kukla, Fran, and Ollie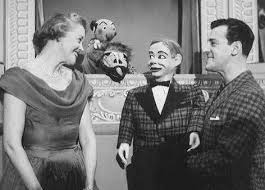 K,F, and O with Paul Winchell and Jerry Mahoney
---
Shari Lewis and Lamb Chop
---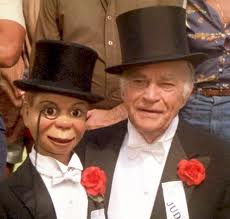 Edger Bergen and friends
---
---
---
---
---
---
---
---
---
---
---
---
---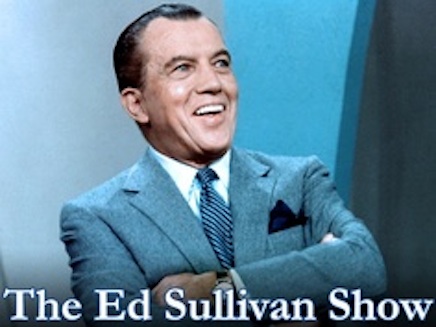 ---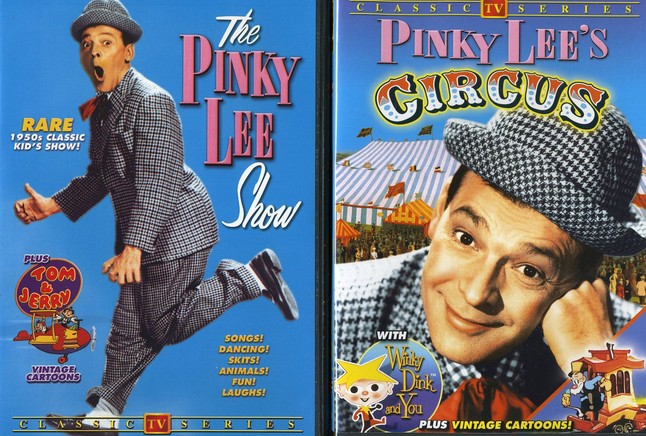 ---
Phil Silvers as Sgt Bilco
---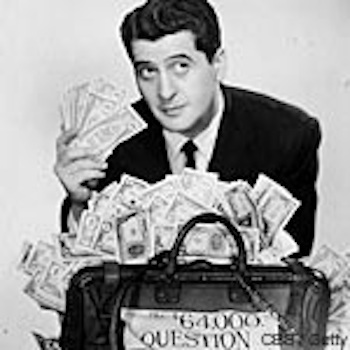 The $64,000 Question
---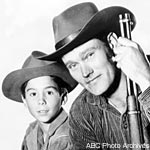 The Rifleman
---
You Are There - with Walter Cronkite
---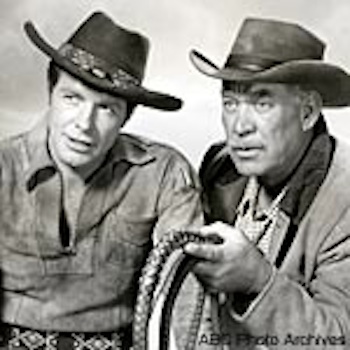 Wagon Train
---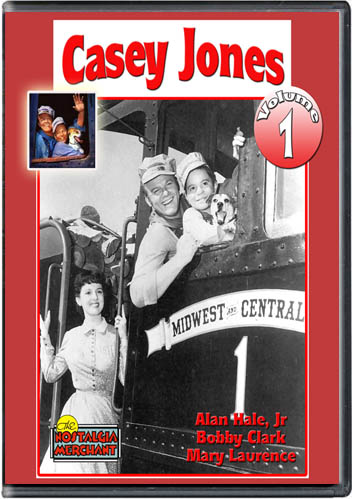 ---
---
---
---
I've Got a Secret
---
---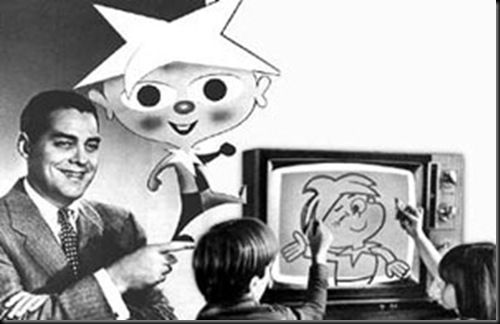 Interactive TV: Winky Dink and You
---
---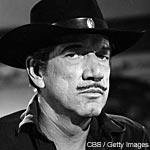 Paladin
---
Our Miss Brooks
---
Person to Person
---
Bonanza
---
The Donna Reed Show
---
---
The Dinah Shore Show
---
---
The Roy Rogers Show
---
The Mickey Mouse Club
Spin and Marty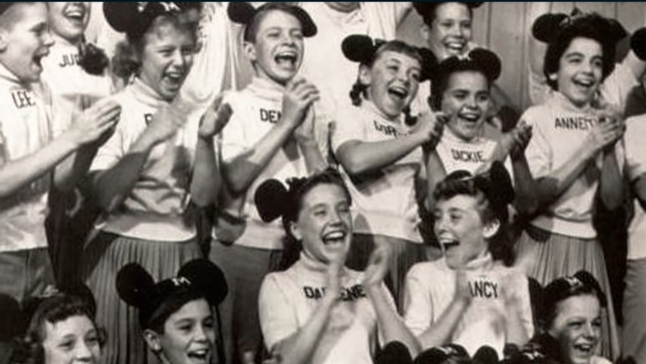 The Mouseketeers
---
Your Show of Shows with Sid Caesar
---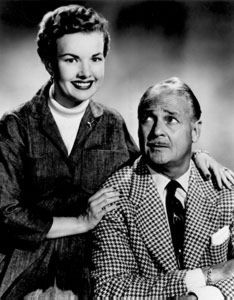 My Little Margie
---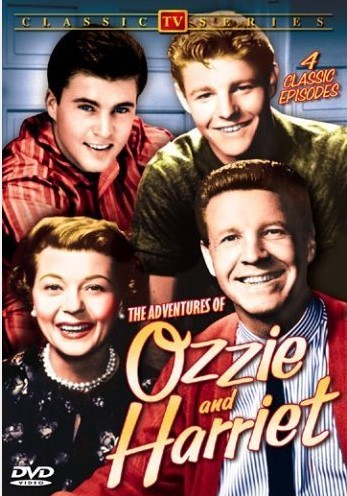 ---
Make Room for Daddy
---
American Bandstand with Dick Clark
---
---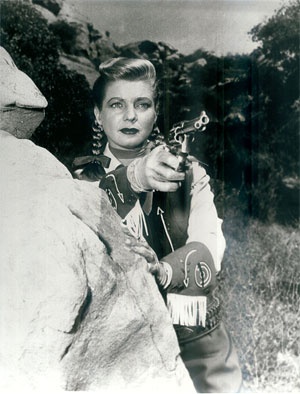 Annie Oakley
---
The Lawrence Welk Show
The Lennon Sisters
---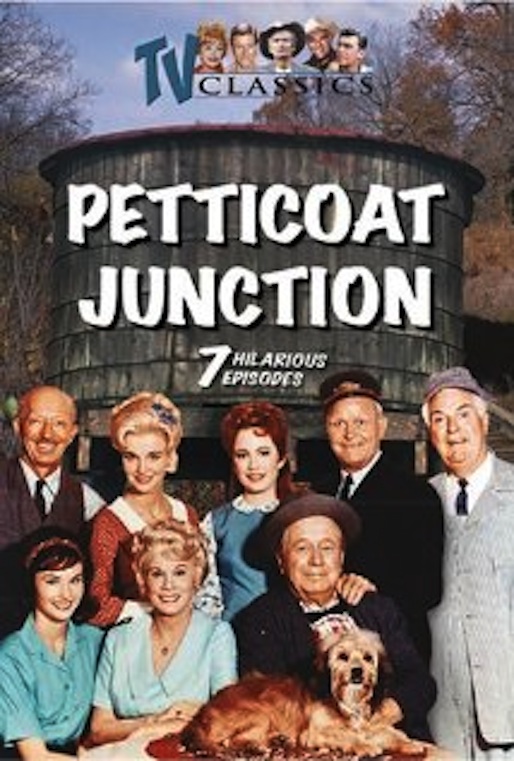 ---
Ma and Pa Kettle
---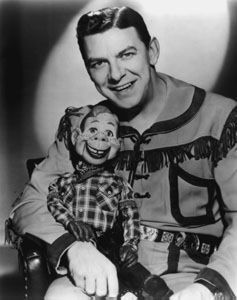 Buffalo Bob and Howdy Doody Clarabell (played by Bob Keeshan)
The Howdy Doody Show
---
starring Jackie Gleason
---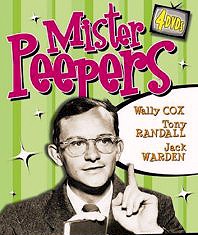 ---
Romper Room
---
---
Hopalong Cassidy
---
with Groucho Marx
---
Lassie
---
The Andy Griffith Show
---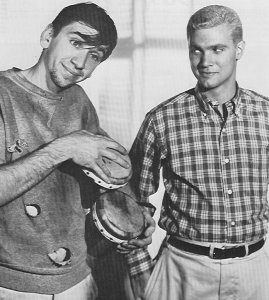 The Many Loves of Dobie Gillis
---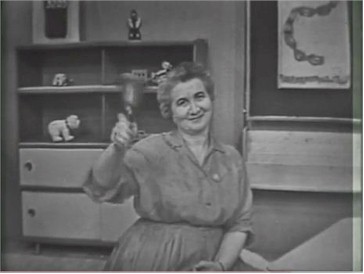 Miss Frances of Ding Ding School
---
---
The Lone Ranger
---
Captain Kangaroo
---
---
This Is Your Life (Oliver Hardy)
---
The Red Skelton Hour
---
---
Perry Mason