Fast Food
We've been around a while, so we remember many of these from our early days. But it's interesting to see how long some of these places have been in existence - and the cars are as interesting as the restaurants. Enjoy another page of history.
Some historians and secondary school textbooks concur that A&W, which opened in 1919 and began franchising in 1921, was the first fast food restaurant ( E. Tavares ). The American company White Castle is generally credited with opening the second fast-food outlet in Wichita , Kansas in 1921, selling hamburgers for five cents apiece from its inception and spawning numerous competitors and emulators. What is certain, however, is that White Castle made the first significant effort to standardize the food production in looks and procedures, and the operation of fast-food hamburger restaurants.
FAST FOOD RESTAURANTS - Back to their beginnings
A&W -- Opened 1919 in Lodi , California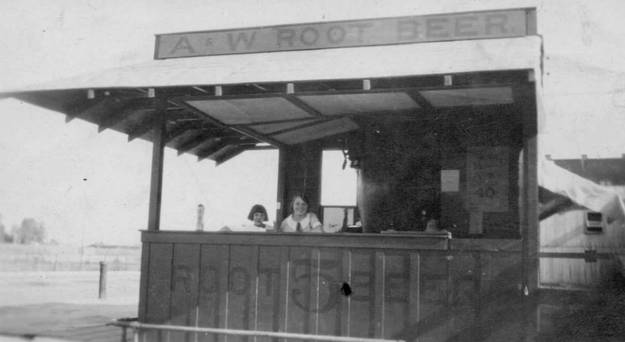 A&W began in June 1919, at 13 Pine Street in Lodi , California , when Roy W. Allen opened his first root beer stand. Two years later, Allen began franchising the drink, arguably the first successful food-franchising operation. His profits came from a small franchise fee and sales. The following year, Allen partnered with Frank Wright to help Wright with the root beer business he had started that year. They branded their product A&W Root Beer.
---
Arby's -- Opened 1964 in Youngstown , Ohio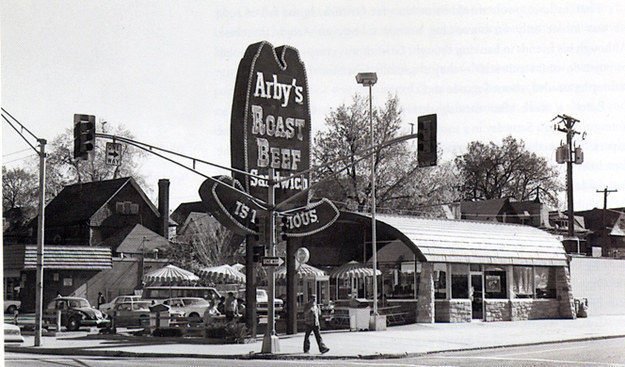 (ARBY'S also started as ROY ROGERS ROAST BEEF...in Van Nuys , Calif. )
---
Big Boy -- Opened 1936 in Glendale , California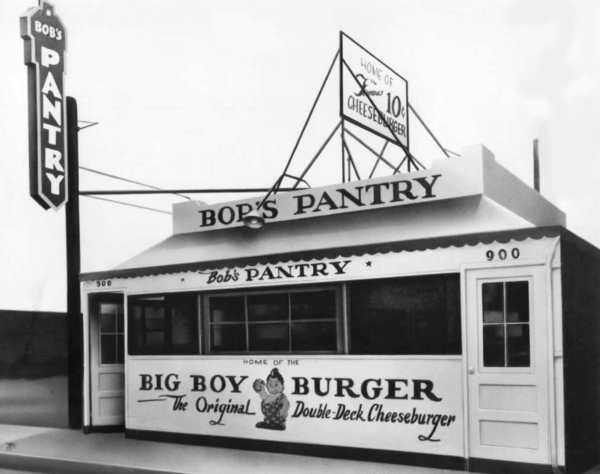 ---
Burger King -- Opened 1953 in Jacksonville , Florida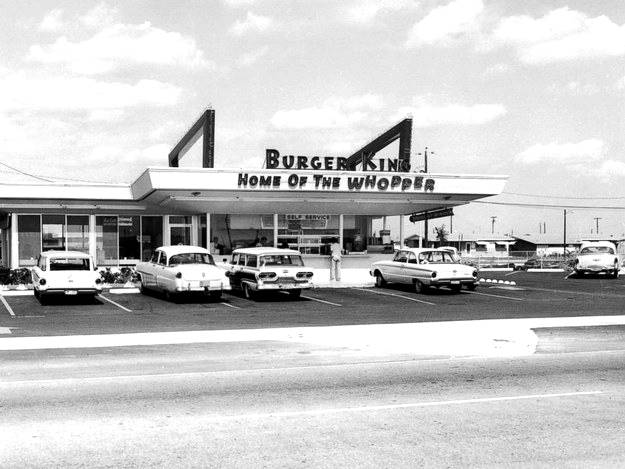 The predecessor to Burger King was founded in 1953 in Jacksonville Florida, as Insta-Burger King. After visiting the McDonald brothers' original store location in San Bernardino, California, the founders and owners (Keith J. Kramer and his wife's uncle Matthew Burns), who had purchased the rights to two pieces of equipment called "Insta" machines, opened their first restaurants. Their production model was based on one of the machines they had acquired, an oven called the "Insta-Broiler". This strategy proved so successful that they later required all of their franchises to use the device. After the company faltered in 1959, it was purchased by its Miami Florida franchisees, James McLamore and David R. Edgerton. They initiated a corporate restructuring of the chain, first renaming the company Burger King. They ran the company as an independent entity for eight years (eventually expanding to over 250 locations in the United States ), before selling it to the Pillsbury Company in 1967.
---
Church's Chicken -- Opened 1952 in San Antonio , TX
---
Dairy Queen -- Opened 1940 in Joliet , Illinois
---
Del Taco -- Opened 1964 in Yermo , California
---
Dominos -- Opened 1960 in Ypsilanti , Michigan
---
Dunkin' Donuts -- Opened 1950 in Quincy , Massachusetts
---
Hardee's -- opened in Greenville, North Carolina, on September 3, 1960
Hardee's founder, Wilber Hardee opened his first restaurant in Greenville, North Carolina on September 3, 1960. After a year of success, Wilber decided to expand his restaurant and open another location, so he partnered with James Gardner and Leonard Rawls to discuss doing so. Shortly thereafter, the first company store was opened in Rocky Mount North Carolina in May 1961 by James Gardner and Leonard Rawls on North Church Street in Rocky Mount, known within the chain as building number 1. According to Wilbur Hardee, Gardner and Rawls won a controlling share of the company from him during a game of poker. After realizing that he had lost control over his namesake company, Hardee sold his remaining shares to them as well.
---
Hooters's -- opened in Clearwater Florida in 1983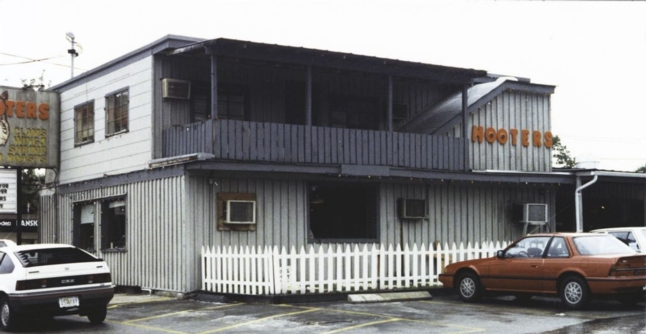 ---
In-N-Out Burger -- Opened 1948 in Baldwin Park , California
---
Jack in the Box -- Opened 1951 in San Diego , California
---
Kentucky Fried Chicken -- Opened 1930 in North Corbin , Kentucky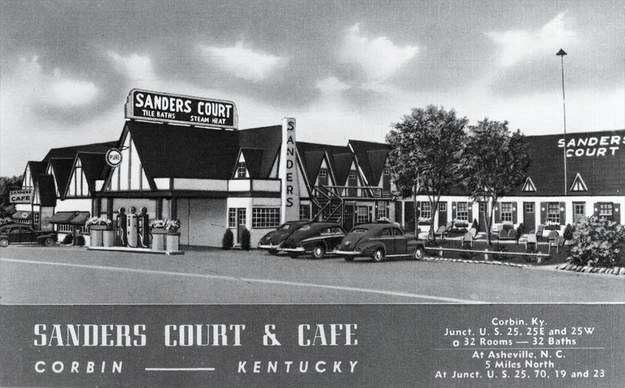 Before it was called KFC, Harland Sanders began selling fried chicken from his roadside restaurant in Corbin , Kentucky , called Sanders Court & Cafe. The first "Kentucky Fried Chicken" franchise opened in Utah in 1952.
---
Little Caesars -- Opened 1959 in Garden City, Michigan
---
McDonald's -- Opened 1937 in Monrovia , California
The McDonald family moved from Manchester, New Hampshire to Hollywood in the late 1930s, where brothers Richard and Maurice ("Mac" and "Dick") McDonald began working as set movers and handymen at Motion-Picture studios. In 1937, their father Patrick McDonald opened "The Airdrome", a food stand, on Hunting Drive (Route 66) near the Monrovia Airport in Monrovia, California with hot dogs being one of the first items sold. Then Hamburgers came along and were ten cents with an all-you-can-drink orange juice at five cents. In 1940, Maurice and Richard moved the entire building 40 miles east, to West 14th and 1398 North Streets in San Bernardino, California. The restaurant was renamed "McDonald's Bar-B-Que" and had twenty-five menu items - mostly barbecue.
---
Panda Express -- Opened in 1983 in Glendale Galleria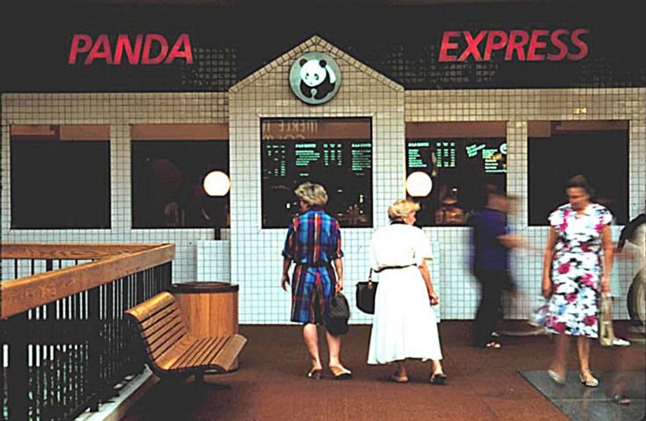 ---
Pizza Hut -- Opened 1958 in Wichita , Kansas
Pizza Hut was founded in 1958 by two Wichita State University students, Dan and Frank Carney, at a single location in Wichita , Kansas
---
Shake Shack -- Opened in June 2004 in New York City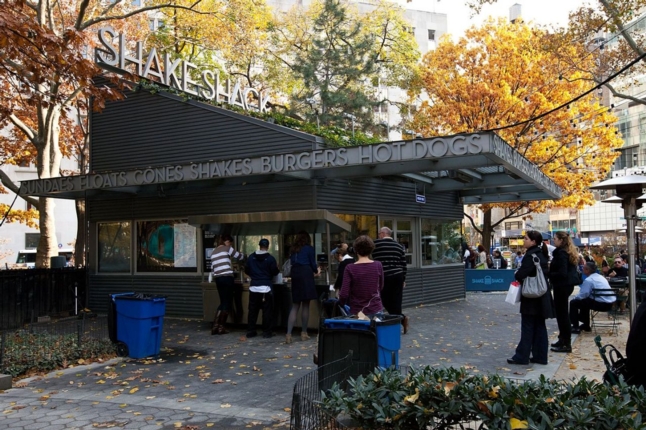 ---
Sonic -- Opened 1953 in Shawnee , Oklahoma as Top Hat Aristocrat Hambergers
The Sonic corporation evolved from the Top Hat Drive-In (later renamed to Sonic) in Shawnee, Oklahoma, a restaurant founded in 1953 by Troy Smith. After three earlier (and failed) restaurant ventures, Smith opened the Top Hat, an abandoned root beer stand, to serve hamburgers and hot dogs cooked to order.
---
Subway -- Opened 1965 in Bridgeport, Connecticut
---
Taco Bell -- Opened 1962 in Downey , California
---
Taco Cabana -- Opened 1978 in San Antonio , Texas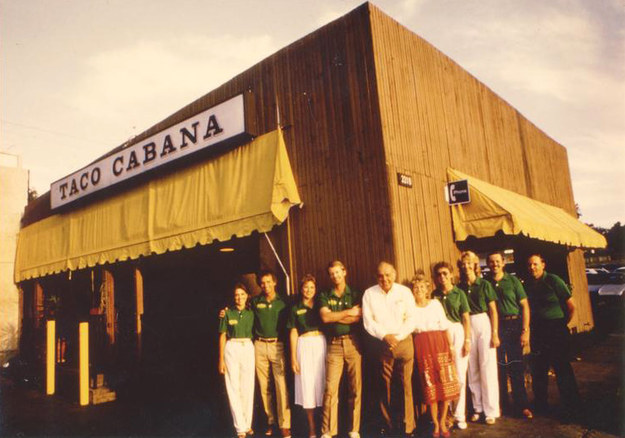 ---
Wendy's -- Opened 1969 in Columbus , Ohio
---
Whataburger -- Opened 1950 in Corpus Christi , Texas
---
White Castle -- Opened 1921 in Wichita , Kansas
William Ingram and Walter Anderson's White Castle System created the first fast food supply chain to provide meat, buns, paper goods, and other supplies to their restaurants, pioneered the concept of the multistate hamburger restaurant chain, standardized the look and construction of the restaurants themselves, and even developed a construction division that manufactured and built the chain's prefabricated restaurant buildings. The McDonalds' Speedee Service System and, much later, Ray Kroc's McDonald's outlets and Hamburger University all built on the principles, systems, and practices that White Castle had already established between 1923 and 1932.