More Memories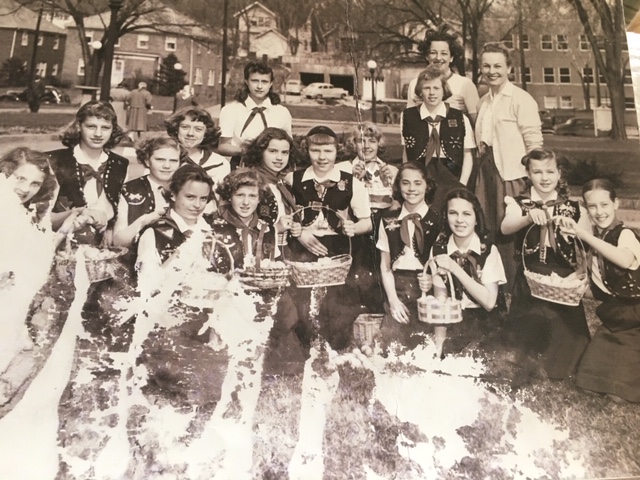 Campfire Girls. Barb says she can ident all of them. Can anyone else?

Barry, Rod, Norrie, ?, Deanna Groves, and Waneta Sue. Fond memories!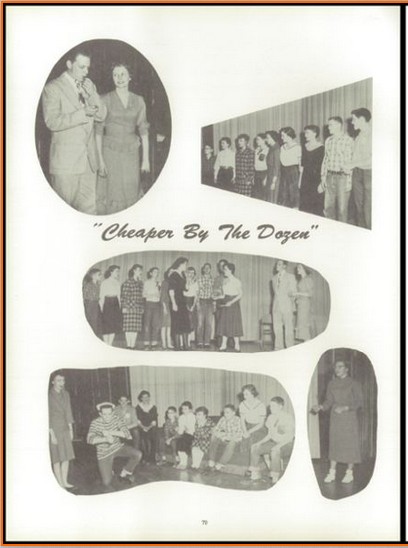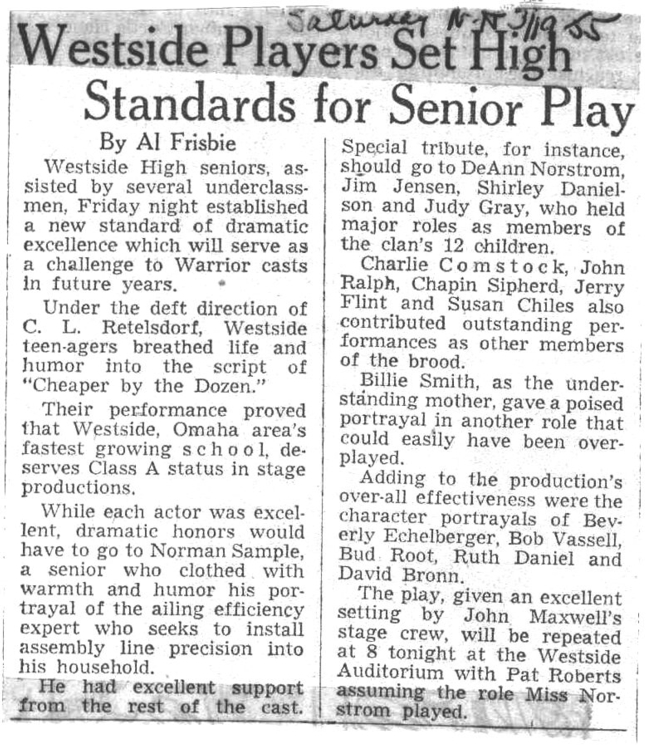 From the Dundee News: a weekly "Westside Notes".
Spinsters Club and Freshman Cheerleaders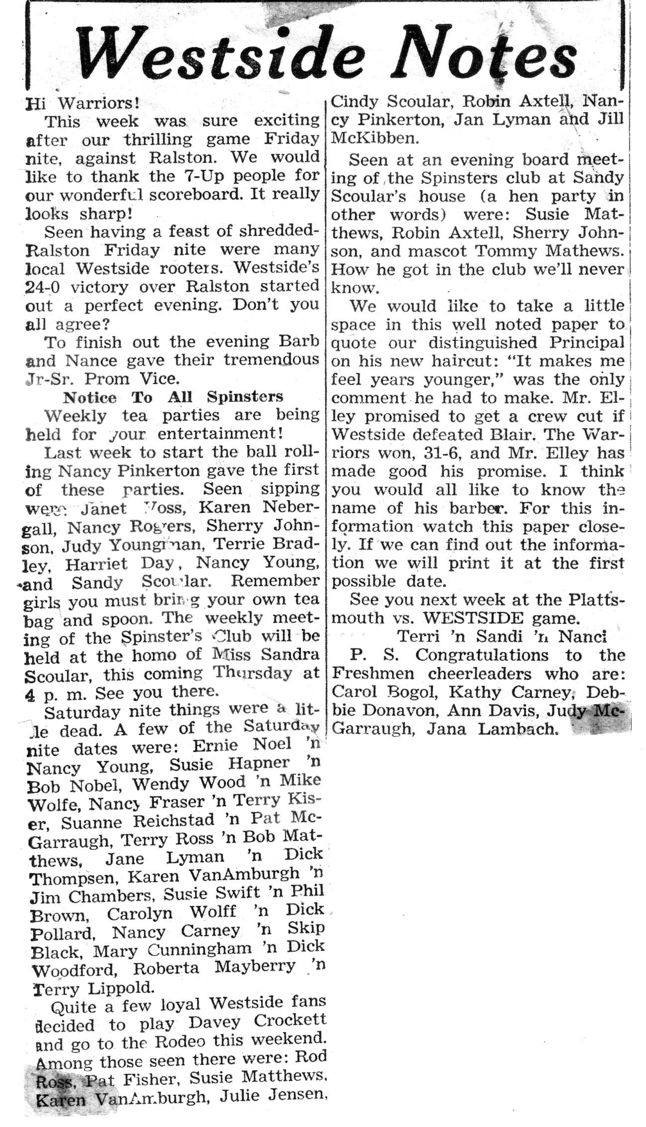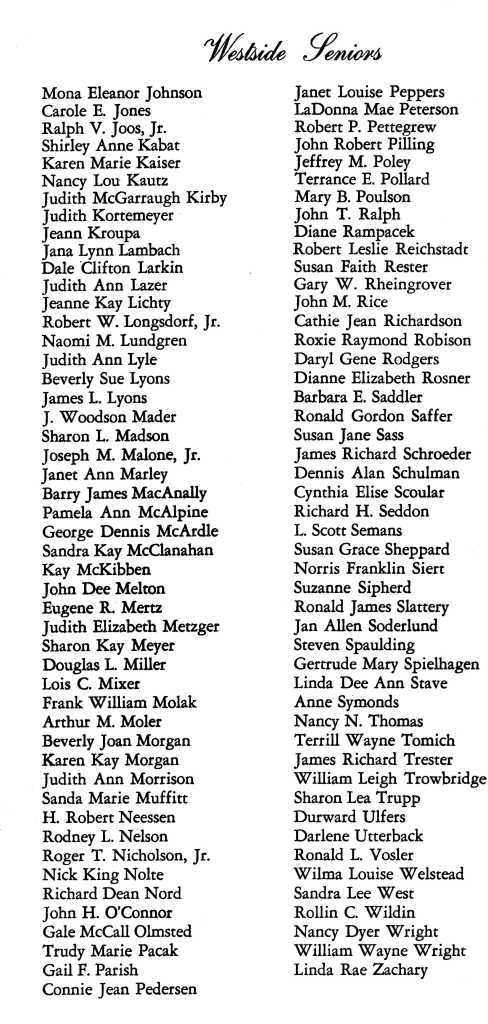 Read at the Senior Prom:
Tonight a curtain closes
And we take a final bow,
To the four years we have spent,
Which are slowly ending now.
But let time stop this evening
For just an hour or two
As we recall the memories
That seem, right now, too few
And gathered all together
We will not say "goodbye"
For thoughts that will prevail
With us, of you, will never die
One phase of life is ended,
But one day we may find
Assembled all together
The class of fifty-nine.
written by Barbara Saddler Georgi