Concept Cars
CONCEPT CARS
FROM THE GOLDEN AGE OF MOTORING
These were the pride of American car manufacturing in the '50 -'60's.
They were pure fantasy on wheels, machines designed to make the heart race and the mind ask what if? These concept cars were automotive art built to attract public attention, test wild engineering ideas, and give motorists a fleeting glimpse down the highway of tomorrow.
These are all concept cars, design prototypes...way ahead of their time. None of these cars ever made it into production, although some of the ideas they used may look familiar. Many have clear plastic domes, suggesting that designers saw them in our future. Here we are in 2016...no glass domes yet. But we do have glass sun roofs and dual moon roofs.

1951 BUICK LESABRE

1951 BUICK XP-300

1951 GM LESABRE MANTA RAY

1952 CHRYSLER D'ELEGANCE

1952 FORD MUSTANG I

1953 BUICK WILDCAT-I


1953 CADILLAC GHIA COUPE

1953 DODGE FIRE ARROW

1953 GM FIREBIRD XP21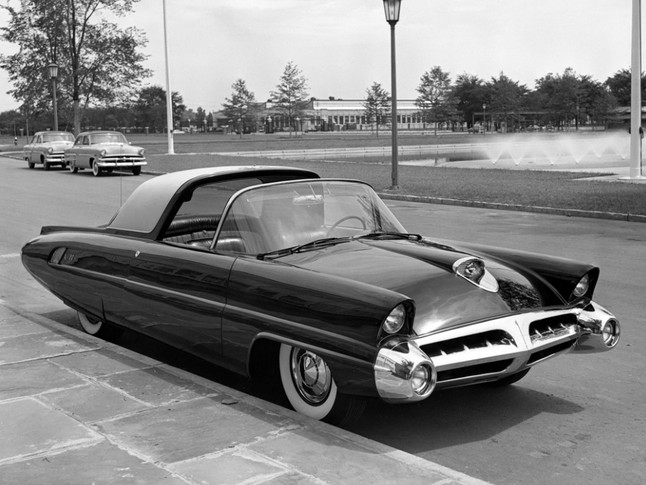 1953 FORD X-100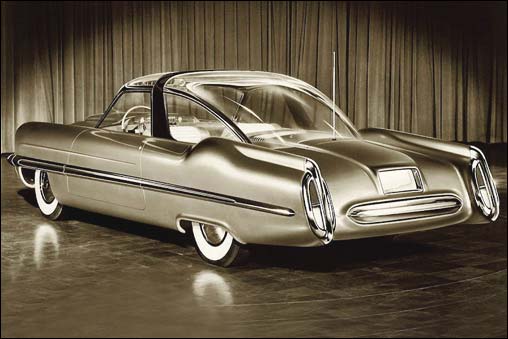 1953 LINCOLN XL 500

1954 BUICK WILDCAT-II

1954 DESOTO ADVENTURER-I COUPE

1954 DESOTO ADVENTURER-II

1954 DODGE FIRE ARROW-III

1954 FORD FX ATMOS

1954 FORD LA TOSCA


1954 MERCURY D524 (This car was never shown to the public)

1954 MERCURY XM800

1954 OLDSMOBILE ROCKET F88

1954 PONTIAC BONNEVILLE COUPE

1955 CHEVROLET BISCAYNE XP-37

1955 FORD MYSTERE

1955 LINCOLN INDIANAPOLIS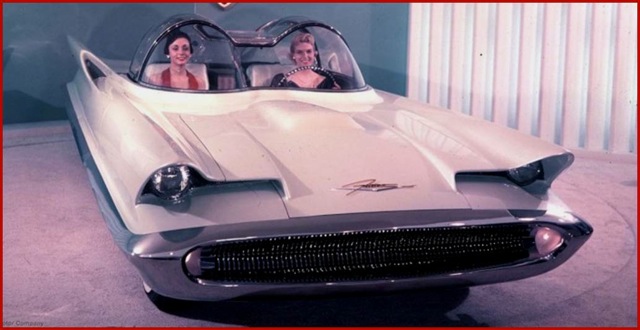 1955 LINCOLN FUTURA

1956 BUICK CENTURION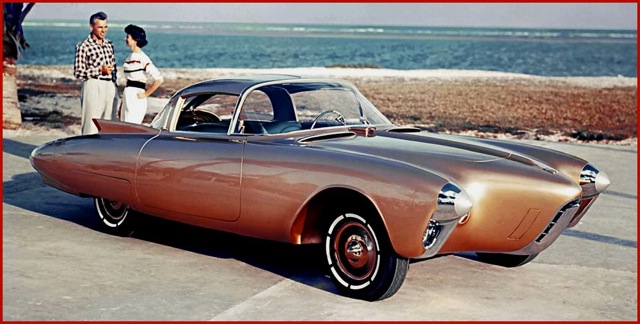 1956 OLDSMOBILE GOLDEN ROCKET

1956 PACKARD PREDICTOR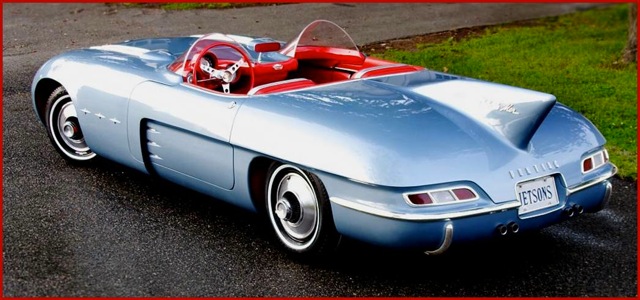 1956 PONTIAC CLUB DE MER

1957 CHRYSLER DIABLO

1958 FORD NULCEON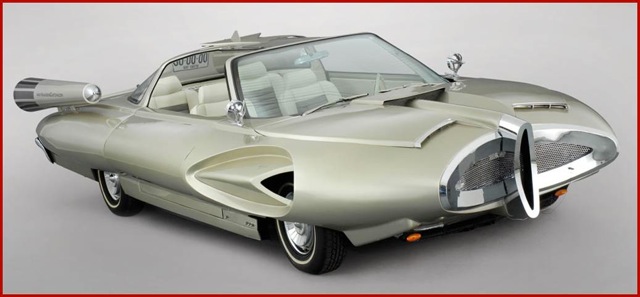 1958 FORD X-2000

1958 PLYMOUTH CABANA WAGON

1959 CADILLAC CYCLONE

1959 GM FIREBIRD III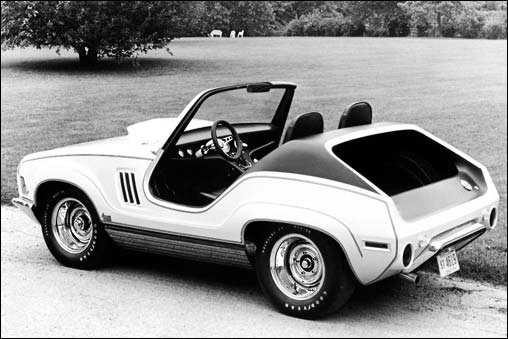 1959 JEEP XJ-001 FWD

1960 EDSEL CORSAIR

1960 PLYMOUTH XNR

1961 CRYSLER TURBOFLIGHT

1961 FORD GYRON

1962 FORD COUGAR

1962 TOYOTA PUBLICA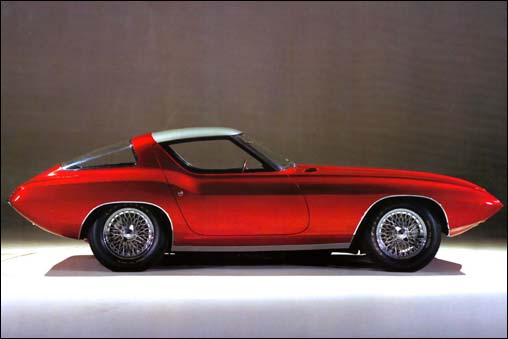 1963 FORD COUGAR-II

1967 DODGE DEORA PICK-UP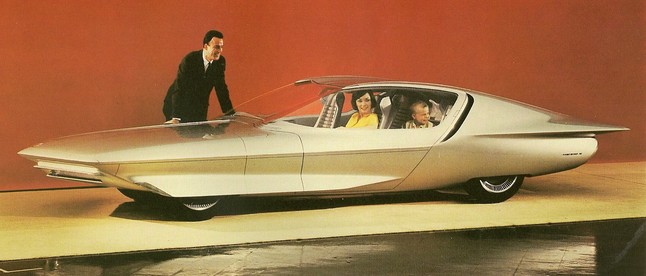 1969 BUICK CENTURY CRUISER

1969 CHEVROLET ASTRO-III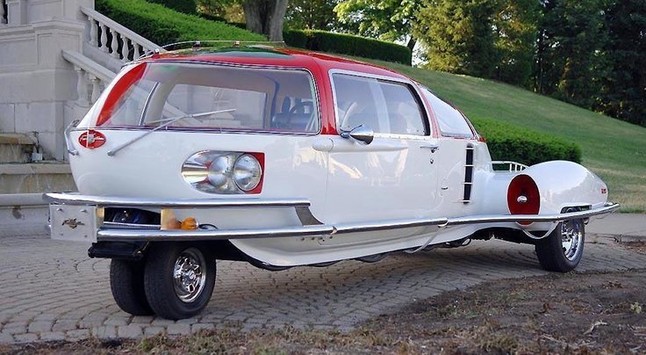 1969 FACINATION 2DR