Pasco Senior High School

1964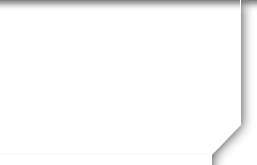 Adrienne Birdsell
ADRIENNE VIRGINIA INGRAM BIRDSELL Adrienne Virginia Ingram Birdsell, 91, of Kennewick, WA passed away September 22, 2016, at the Chaplaincy Hospice House, in Kennewick, WA.
Adrienne was born September 30, 1924, at Steptoe, WA to W. Franklin Ingram and Audrey Beatrice Ingram. Adrienne graduated from St. John High School in 1942, attended Washington State College, Pullman, WA prior to enlisting in the Navy in 1945. She served as a Pharmacist's Mate at several duty stations including Walter Reed National Military Medical Center in Bethesda, Maryland, and was discharged June 1946.
She married Vern Birdsell, August 31, 1947. Prior to moving to Kennewick in 1954 when Vern accepted a teaching position at Kennewick High School, they were both students at Washington State College. She completed her Bachelor of Science in Bacteriology and Public Health in 1947 and worked at the Veterinary Hospital while doing research for her Master of Science in Bacteriology and Public Health degree in February
1954.
After moving to Kennewick in 1954, she was a lab technician at Our Lady of Lourdes Hospital. She made a career change in 1959 when she returned to Walla Walla College, College Place, WA and completed her secondary teaching certificate course work. She started teaching biology and chemistry at Pasco High School as a substitute in the Science Department at the beginning of 1961, and continued in this position for 21 years, retiring in 1982.
Adrienne and Vern were long-time members of First Presbyterian Church of Kennewick, members of the Washington State University Alumni Association, and the Washington State School Retiree's Association. After retirement, they both kept busy traveling, volunteering, and keeping up with their children, and extended family.
Adrienne is survived by a daughter, Carol Adamek and her husband, Wayne Adamek of Kennewick; son, Charles Birdsell and his wife, Diana George of Bremerton, WA; grandson, Sean Adamek, Cashmere, WA; grand-daughter, Stephanie Birdsell, San Francisco, CA; great-grandsons Owen Adamek and Noah Adamek, Cashmere, WA; sister-in-law, Rhoda Ingram; brother-in-law, Max Birdsell and his wife, Peg Birdsell, and numerous nieces and nephews. She is preceded in death by her husband, Vern Birdsell in 2002; parents; sister, Myrle Gisselberg, brother-in-law, Chester Gisselberg; brother, Richard Ingram.
A graveside service was held at Columbia Memorial Gardens, Saturday, October 1, 2016, 11:00 a.m. followed by a memorial service at Kennewick First Presbyterian Church, 2001 W Kennewick Avenue, Kennewick, WA at 12:00 noon.