Pasco Senior High School

1964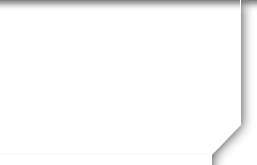 Not a member?
JOIN HERE
Find and click on your name.

WHERE ARE THEY NOW

WHERE WE LIVE
Who lives where - click links below to find out.

2 live in Alaska
6 live in Arizona
12 live in California
1 lives in Florida
2 live in Hawaii
2 live in Idaho
1 lives in Illinois
1 lives in Louisiana
1 lives in Massachusetts
1 lives in Michigan
1 lives in Minnesota
1 lives in Mississippi
2 live in Montana
3 live in Nevada
1 lives in New Jersey
1 lives in Ohio
16 live in Oregon
1 lives in Pennsylvania
9 live in Texas
1 lives in Utah
2 live in Virginia
128 live in Washington
1 lives in Viet Nam
54 location unknown
63 are deceased



Show Classmates on map
UPCOMING BIRTHDAYS
The Unbreakable Dan Tingley
As interviewed by Allen Johnson
From the first word spoken, I noticed two things about Dan Tingly: his clear mind and resonant voice. With swift and vivid responses, he had the hallmarks of a man who had come to know himself at an early age.
At one point, I asked how he described himself.
"Independent, strong-willed, and self-confident," he said. Then he added, "Not everyone appreciates those qualities."
I knew what he meant. A strong character can be threatening for some. Independence can be seen as "self-serving," self-confidence as "arrogance." When it comes to Dan, that would be a misjudgment.
After graduating from Pasco High School, Dan earned his BA from Eastern Washington University with teaching credentials and a major in social science. It was a natural choice; since nineth grade, he always wanted to be a teacher. In 2020, he celebrated his fifty-third and final year of elementary school teaching in California.
All things were not ideal for Dan. At nineteen, he married too young. Nine years later, he and his wife, Linda, amicably divorced. The marriage produced three daughters: Dresden, Lisa, and Tressa. Sadly, both Dresden and Lisa were stricken with cystic fibrosis. Dresden died when she was only eight. Lisa passed away after a long struggle at age fifty-one. Despite those hardships, Dan considered the birth of his daughters the saving grace of their marriage.
Dan's second marriage was in his words "a disaster." It ended after three years. But the short-lived marriage happily produced yet another saving grace: his son, Jordan.
Jordan became Dan's traveling buddy. When Jordan was six, they traveled to Costa Rica. Over the years, they spent summer vacations in Belize, Mexico, Thailand, Ecuador, Chile, Peru, and India.
I asked Dan what made Jordan such a great travel partner.
"My son understood everything would not be handed to him. At times, he would have to entertain himself. Still, we both figured out how to traverse a country by train and bus. Sometimes things worked like a charm, sometimes not, but the adventure was in facing the unknown."
The experiences served Jordan well. When the six-foot-five young man graduated from college, he traveled for nine months around the world.
In 2003, Dan met Marsha on a blind date. He quickly learned she loved music, baseball, and travel, which made her a perfect match. They've been together ever since.
With his life history in mind, I asked Dan what he found most satisfying.
"Raising my children," he said without hesitation.
"Tell me a story about your kids," I said.
"My daughter, Tressa, has my personality. She's very creative. So am I. For example, when teaching, I'd often say, 'Let's just make something up.' Those were always the best lessons."
"You've lived a full and rich life," I said. "What's your greatest lesson learned?"
"I've learned to put things into perspective and never panic. My daughter, Lisa, said it best. I once asked her how she could take so many pills battling cystic fibrosis. 'Don't you know, Dad? You taught me,' she said. 'When you wake up, you put one foot down and never look back. You can't retreat to bed; you have to face life every day.'"
While I let that thought sink in, Dan added one last story. "I once had a principal who presented me a telling award: The Cool Hand Luke Trophy. It was the perfect recognition. Like Cool Hand Luke—and like my daughter, Lisa—I may bend . . . but I will never break."