Pasco Senior High School

1964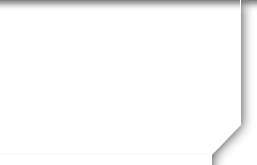 Russ Wiseman
Russell A. Wiseman

June 27, 1920 ~ March 15, 2010

Russell A. Wiseman, Sr., age 89, Sartell, MN, formerly of Pasco, WA, died Monday, March 15, 2010 at Country Manor Health Care Center, Sartell, MN.
Funeral services will be Monday, March 22, 2010 at Country Manor Care Center Chapel, Sartell, MN. Revs. Elizabeth Strenge and Gary Skramstad will officiate. Visitation will be one hour prior to the service at
the Care Center Chapel in Sartell. Burial will be in Cityview Cemetery, Pasco, WA. Funeral arrangements were made by Benson Funeral Home, St. Cloud, MN.
Russell was born June 27, 1920 in Oakland, CA to A. Brown and Amanda S. (Olson) Wiseman. On November 26, 1943 he was united in marriage to Helen Hill at University Christian Church in Seattle, WA. He served in the United States Navy from 1942 to 1946, with extensive duty in the Pacific Theater. Russell received his B.Ed. and M.Ed from Central Washington State College and a BA from Washington State University. He was employed as a high school teacher and coach. Russell served on the Pasco City Council, Pasco Police Citizens Advisory Committee and helped establish Tri-Cities YMCA and Exchange Club. He was a member of Pasco First Lutheran Church , where he served on the Church Council and was a member of the choir. Russell was an active member of Pasco Kiwanis Club where he was awarded the George Hixson Fellowship
Award. He received the Distinguished Volunteers Award from the State of Washington for turning a dilapidated Carnegie Public Library into the Franklin County Historical Museum. Russell received two athletic Hall of Fame awards from Central Washington University and was listed in Who's Who in American Colleges and Universities. He enjoyed gardening, dancing, photography, watching and participating in sports and socializing.
Survivors include his wife, Helen Wiseman of Sartell, MN; son and daughters, Russell A (Susan) Wiseman, Jr. of Bellevue, WA; Ann W. Galbraith of Clancy, MT; Barbara (Robert) Ringstrom of Sartell, MN; and four grandchildren, Amanda Wiseman, Erika (Joshua) Jordan, Krista (Michael) Schmitz and Britt Ringstrom.
He was preceded in death by his parents and granddaughter, Jamelyn Galbraith.