Pasco Senior High School

1964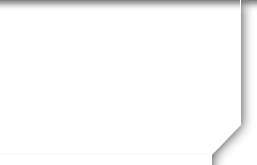 Wilbert Mills
WILBERT CHARLES MILLS
Wilbert Charles Mills, 89, of Federal Way, WA went home to be with his Savior on Saturday, July 30, 2011 surrounded by many of his loved ones. Wilbert thrived on houseguests, handshakes, and hugs and would love to say, "Give you 20 minutes to quit".

Wilbert was known for his magnetic, charming personality. He lived his life with zest, his humorous, keen wit emerged upon every given opportunity and if opportunity failed to knock, he joyfully presented that side of
himself, always gifting others with a laugh.

Wilbert was born on July 20, 1922 to William and Elda (Williams) Mills in Hover, Washington and spent most of his life in the Finley, Kennewick Washington area. He and his dad were partners in growing the famous Mills peaches.

After graduating from Finley High School he attended Northwest Nazarene College in Nampa, Idaho and after the war graduated from Eastern Washington University in Cheney with a teaching degree. He began his teaching career in Sunnyside Washington the bulk of his career was spent teaching history for the Pasco School District.

He served his country in World War II in the Army Signal Corps under General Eisenhower. Wilbert had the honor of sending the teletype message of the German surrender to the Allied forces.

On June 2, 1946, Wilbert married Ida May Woodruff, his high school sweetheart, they were blessed with four children. For 47 years they were active together as lifelong members of the Church of the Nazarene and he served his Lord in many capacities.

Wilbert was preceded in death by his wife Ida and his brothers, Bob and Ron. He is survived by his sisters Loretta Wright of Lyndon, WA and Karen Aumack of Austin, TX and by his daughter Linda Landin and her husband Evan of Quincy, WA, his son Larry Mills and wife Tammy of Federal Way, WA, daughter Becky Arnold and husband Michael of Roseville, CA and daughter Connie Wilkins and husband Mark of Boise, Idaho.

November 6, 1993 Wilbert married Josephine Scott and he became "bonus" dad to her five children. Combined they had 25 grandchildren and 25 great-grandchildren. She survives him at their home in Federal Way.

There will be a viewing on August 8, 2011 at 9:00 a.m. at Mueller's Tri-Cities Funeral Home, 1401 S. Union Street, Kennewick, WA followed by a graveside service at 10:00 a.m. at Desert Lawn Memorial Park. Please join us in celebration of his life on August 10, 2011 at 3:00 p.m.at Puyallup Church of the Nazarene.

In lieu of flowers donations may be made to Joel's Place Youth Center, PO Box 83854, Fairbanks, Alaska 99708 or to the Wounded Warrior Project, www. woundedwarriorproject.org/ donate.aspx.

The family invites you to sign their online guestbook at www.muellersfuneralhomes.com.
Published in Tri-City Herald on August 3, 2011