Pasco Senior High School

1964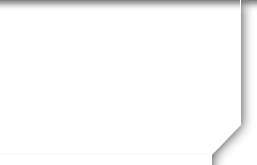 Robert Gregson by Candy
Robert Leslie Gregson
1918-1999
by Candy Gregson
The man I called Dad was a man of many facets. Robert Leslie Gregson, Jr., was born on May 18, 1918, to Robert Leslie and Alice Mabel (Kempsky) Gregson in Spokane, Washington. Neither parent went to school past the 8th grade, but both were determined that young Robert would go to college. He skipped a grade in
his early elementary years, as was common at that time. A 1935 graduate of John R Rogers High School in Spokane, Washington, he was active in several clubs, including track where he ran the mile in a pair of borrowed track shoes. (Why did he choose track over his preferred sport, baseball? That was easy to explain: He could not afford a baseball mitt.) His track coach was Jack Mooberry who later went on to coach track and field at WSC (WSU) from 1945 to 1973.
High school and ultimately romance
During the Depression, Robert senior, a Great Northern RR engineer, lost his job. To make ends meet, father and son cut and sold cordwood until my grandfather was hired as a stationary engineer (furnace boiler tender) at a local high school. He eventually returned to his railroad career as the Depression eased.
As a freshman at Rogers High School, my father met another GNRR engineer's daughter, Helen Jean Merchant, who had also skipped a grade in elementary school and was an active debater and high school orchestra flutist. An accomplished musician, my mom also took classical piano and pipe organ lessons from a local teacher.
Their "dates" consisted of riding bicycles around north Spokane. They dated off and on as good friends, then steadily, at Washington State College in Pullman, both graduating on the five-year teaching track in 1940. Dad also earned an Army ROTC commission. As beginning teachers Mom taught "commercial" subjects (typing and shorthand) and was in charge of producing the yearbook at the high school in Woodland, WA, near Vancouver, while Dad went to Pasco High School to teach biology and math and coach the freshman basketball team. In Pasco he boarded in the home of a Northern Pacific RR engineer named Harvey.
He and Mom wrote letters every day, and he occasionally rode the train (with a reciprocal RR pass) to visit her in Woodland. She rode the train home to Spokane for the holidays; when the train stopped in Pasco, my dad would join her. On one of those train rides home to Spokane, he presented her with an engagement ring, which his mother had helped him pick out.
By that time the war was in full swing in Europe; he knew it was going to involve the US at some point soon. Dad took a leave of absence from teaching in April of 1941 to activate his ROTC commission in the Army Quartermaster Corps. When he climbed aboard the train for his post in California, leaving Pasco in the middle of the night, a group of his students was at the station to see him off--something he never forgot.
He barely managed to get a short leave to return to Spokane to get married on May 31, 1941, at Mom's family home and return with her right away by train to his duties near San Francisco. My brother, Bob, was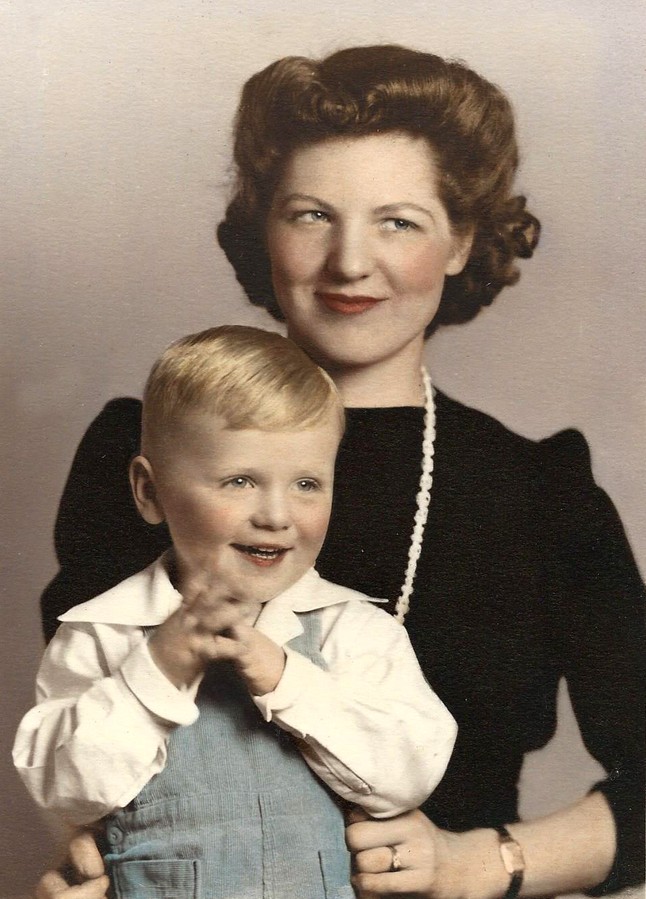 born in August 1942 and was nine months old when Dad left him and Mom with her parents in Spokane for the duration of the war. In his first letter home, written on the train as it headed east through Montana, he lamented the fact that he would not see "McGee", as he called him, take his first steps.
The war years
He was in the Army from 1941-1945 attending various Army training schools around the country and then working in supply depots in England and at harbors in Belgium and France. He joined thousands of other soldiers crossing the Atlantic Ocean to Europe on the luxury liner "Queen Mary" in February 1944.
On one occasion in Antwerp before D-Day, he was on the dock when a German rocket crossed just over the bow of a US supply ship loaded with gasoline. He spent some cold, rainy nights in France in a pup tent. He was happy to confide that he and a fellow soldier drove through the Arc de Triomphe in Paris. (Years later when my daughter, Sally, went to France, he described Paris to her as "just a big, dirty city".) His hundreds of letters home, which Mom kept, often mention that he could not tell her where he was or his opinions on the war due to the army censors, a duty he also performed at one time. I wonder if he ever told her the things he wanted to talk about when he returned. He kept her letters in his footlocker, so there is a rich heritage of their back and forth correspondence and a full chronicle of my brother's early childhood.
Here's one of his letters from England:
1944-7-1 #1
England
Dearest patooties,
Well, well, well, tomorrow [HJMG's 26th birthday] Mommy assumes her place beside Daddy again and not beneath him, where she has been since May 18 [RLG's birthday] How will it feel, my dear?
You know we are rapidly approaching 30. I didn't realize it until I sat down to think about it the other day. Oh well! 30 is 30 and that is that.
I broke all previous records doing what I was doing today. I even bettered my record of a week ago. I feel quite proud of it, too. Maybe I can break it Monday. I'm certainly going to try anyway.
I figured pretty close this month. I'm down to my last L[pound] note. I guess that I will go get my check about Tuesday. I haven't figured out yet how much that I can send home to you, but it should be about $85 or better. I can figure my expenses a little better this month than I did last month. Every place that you go new, it costs a different amount. [Officers were required to pay for food and clothing.]
We had a typical Woodland day today. It rained and the clouds hung low. That gives our pals across the Channel a chance to really celebrate with their 4th of July play things.
I have seen both types of bombs that they are now using. I saw the power dive type yesterday. The bombs climb way up high. Suddenly they lose their velocity and start to nose over. Finally with the engine going full speed, they plummet straight at the earth. Boy, they are really going when they hit, too. Of course you can hear and see them, too.
The most dangerous type is the glide bomb. This cuts off way out and glides in. You can't hear it at all. It lands several miles from where the motor goes out. I prefer the first type that they started to send across. You could hear them and get out of their way.
Moscow says that Franco is manufacturing these things in Spain. It wouldn't surprise me any. Despite all the archbishops and cardinals and popes, I still think that he should be strung up just like the rest of the dictators.
At present the war situation looks pretty good for our side, doesn't it? If the Russians keep moving, which they undoubtedly will, it won't be long until we are fighting on German soil. It looks very much like all of Italy will soon be ours. I hope so. Then we will have more ports and can fan out over Southern France. Then they will be in a worse mess than they are now.
Has our little gnome been picking any more flowers lately? I hope not.
Well hon, take care of yourself and McGee. I hope we'll be together next year. Hugze & Kisszes.
Lovingly, Bobby
The return trip to the States on a Liberty ship in November 1945 included a frightening storm at sea that kept him avoiding boats for a long time thereafter. He arrived home in Spokane around Thanksgiving. Mom met his train and walked right by him not recognizing him at first after two and a half years of absence.
A family man and home owner
In January 1946 he returned to PHS to teach biology and chemistry. I joined the family in October of that year. We lived at 25C Navy Homes in Pasco. In 1948 he and Mom bought two lots on the corner of Yakima and Pacific Streets (now 16th) for the purpose of building their dream house. He built us a playhouse in our grandparents' yard in Spokane as a practice run at general framing, cutting rafters, and roofing. (At the age of three, I asked if that little house was necessary, but I always enjoyed playing in it when we visited.) Plumbing, masonry, plastering, and electrical were hired out to professionals, but Dad did most of the rough carpentry with the help of his dad and brother.
On Saturday mornings, he listened to the Metropolitan Opera production on the radio while he worked on the
house. He claimed he couldn't sing, but he was a happy whistler and loved all kinds of music. As a grandpa to Bob's sons and my daughter, his singing voice appeared in silly songs he made up on the spot. He also sang to the agates as he hunted them along the dirt roads and river bluffs around Pasco. One of my great joys as a little kid was when he read aloud Lewis Carroll's poem, "The Walrus and the Carpenter", sharing its goofiness with me. In my early years whether it was how bees pollinate flowers, how a piston engine works, or how to throw a football, Dad always answered my questions with patience and clear explanations—a natural teacher. This observation held true in high school when he was my chemistry teacher.
Because we were at the edge of town, the sewer stopped in our alley. Due to the cost of making the required angle to connect, they could only afford to dig a half basement in the house, which they always regretted. We moved into the house in the fall of 1950 with unfinished hardwood floors I watched Dad fit together, unpainted woodwork and walls, and no doors on cupboards and closets. His teaching duties came first, so it took years before some things were finished. We literally moved into the garage for a few days while the floors were sanded and finished professionally. For landscaping we went to various dumps to find small trees for the parking strips and traveled as far as Wallula for Ailanthus trees before McNary Dam flooded that area. A sagebrush hedge provided definition to the backyard along the alley. More than once it was partially burned by kids playing with matches.
Army Reserve
While he was teaching, coaching, and building our house, Dad was very active in the Army Reserve which he helped organize in Pasco after the war. They met every Wednesday plus one weekend each month, and two weeks every summer for camp, first at the Yakima Firing Center, then at Fort Ord, California. He encouraged many young men to join the reserve for the benefits of training and pay—to the point that some called the local group "Gregson's Army". Along with his friend Ray Reynolds, who eventually became principal of PHS in the '90s, he constantly aimed at having the best training unit in his division. Dad retired from the Army Reserve after 30 years, having attained the rank of Colonel. He wanted to attend West Point in his younger years, but that was not to be. Having my brother graduate from there was one of his greatest satisfactions.
The ups and downs of education
Along with teaching, Dad became the tennis coach and vice principal in charge of discipline--both roles he relished. PHS tennis players will recall the "Pasco lob" and aggressive play at the net with doubles--both intended to befuddle opponents. As vice principal he loved to find the key to individual students that would bring out their better behavior. He did that with humor, honesty, and respect for each student. Many former students remember picking up litter and dandelions for some infraction. The dark green 1928 Chevrolet he
drove every day as well as in the Homecoming parades made him easy to spot around town as he sometimes searched for skippers.
In later years after Dad had become principal of PHS, a superintendent decided he had reason to fire him. Dad took the case to court and lost. People in the community were so upset at the school board for allowing this to happen that they recalled the entire school board (a first in the history of the state of Washington). Too young to retire, he took a job driving a sugar beet truck at harvest time. The superintendent left the district in disgrace soon after, and Dad was offered the job of overseeing bus drivers, cooks, and maintenance personnel. He retired from that job and ran for the Pasco school board, winning multiple terms into the '90s.
Dad's personal hobbies and interests
All the time we were growing up, we had dogs and cats, usually multiples of each. Most of them had been strays, because Dad and Mom didn't turn them away. On one occasion when Mom said she would put an ad in the paper about a puppy, Dad said he would answer the ad for that puppy, Molly, who chewed the upholstery on the couch as Dad napped beside her. When Jim and I were married, we had an instant family of two kittens born to a seemingly unattached cat in the neighborhood. Six months later, she brought two more kittens for us to adopt. Mom and Dad had her spayed, named her Lilibelle, and welcomed her to their family of pets. Until the end of their years, they had pets. Dad liked to project a tough image at school, but he was really very kind and compassionate to people and animals. Although not religious, he lived by the Golden Rule.
On Saturday afternoons in the fall Bob recalls raking leaves with Dad while they listened to Wazzu football games. Dad was a good drop-kicker of a football and also a good shot in basketball with the archaic "two-hands from the waist shot". There was an after-school group of teachers who sometimes played a little fun basketball in the gym, 3-on-3, including Emerson Morgan, the principal, plus Dad and several of the coaches and teachers. They had a lot of fun. Russ Wiseman was the star of the show---he was a scholarship basketball player in college. Mr. Morgan asked Bob to play a couple of times when they were short-handed, and he enjoyed it a lot. Lots of elbows, shoving, head fakes, etc., but no hard feelings apparently! Dad pulled an Achilles tendon at one of those sessions in the early 60's and was on crutches for awhile.
After the house was finished, the family spent many Sunday afternoons near the bluffs across the Columbia River from Hanford hunting agates. They were embedded on the bluffs and along the dirt road. My grandfather had equipment to grind, cut, polish, and make jewelry with rocks, so it was a family hobby. We went to Red Top Mountain for blue agates, to Bickleton for red agates, to Emerald Creek in Idaho for garnets, and Dad hunted thunder eggs and petrified wood at his Army summer camps. After Dad passed on, we brought over 500 pounds of agates home to Spokane in 3-pound coffee cans and eventually made a dry creek bed in our back yard with them.
Henry Bidstrup, PHS woodshop teacher/friend/neighbor, and Dad rode bicycles all around the area after they both retired. Henry took Dad out in his boat and taught him how to water ski. They traveled together with their wives in campers all over the northwest. When Henry passed away, Dad lost a good friend he had known since college days.
With a love for woodworking, Dad installed a shop in his garage for the main purpose of building large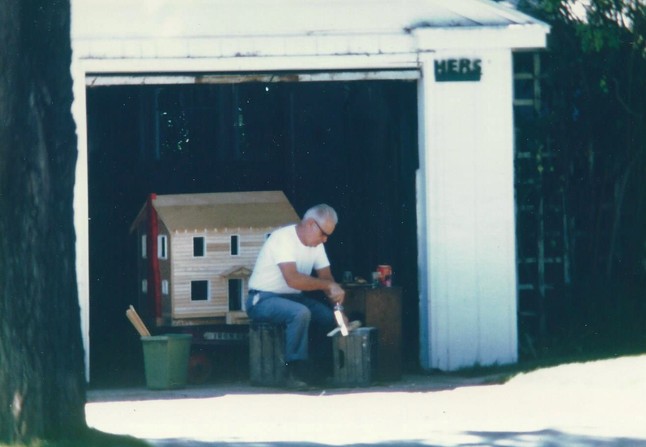 dollhouses for Pasco School District kindergartens and for friends. He surprised my daughter with a unique design for which he used a pattern that I supplied, and he built his usual style house for me and everyone else. He used scrap lumber gathered from the local cabinet shop and popsicle sticks, tongue depressors, cereal boxes, lettuce crates, and vinyl flooring samples, among other things. He also built tiny scale models of the house he grew up in, the house Mom grew up in, and the house they built in Pasco. They represent special memories in all of those homes.
Dad was also active in the Great Northern Railroad Historical Society, so he and Mom traveled to their annual meetings at various places along the original railroad line. They found good friends in that group, which also included Dad's brother and his wife.
With a love for railroads in his blood, Dad used the entire half basement for his HO gauge SL&P (Stop, Look, & Play) RR. He built a whole town and railroad yard for steam engines, naming buildings in the town—general store, cafe, church, police station, etc.—for friends and family. My husband helped him with the set-up and wiring, and my daughter was delighted to be designated a "hoghead" (engineer in RR terms). Henry Bidstrup built a working drawbridge for the railroad--a wonderful piece of model engineering.
My family took a trip to Yellowstone National Park with Mom and Dad in 1987. They in their camper and we in our tent trailer with our respective dogs. It fulfilled Dad's lifelong dream to see Old Faithful, which he first saw as a little kid depicted on a Crayon box. Sight-seeing around the park in our station wagon, we were five people and three dogs plus camping gear. At a campground on the way home, a hungry, three-legged cat jumped into the car with our two dogs and insisted we take her home with us. Emilie Rose was our collective souvenir from the trip. This apple fell close to the tree!
Volunteer service
Along with all his other activities, Dad found time to volunteer to beautify the landscaping at the local Humane Society, serve on the Juvenile Diversion Board, ride buses with kids to the elementary schools as a school board member, and help with the annual Christmas toy distribution at the Salvation Army—he loved the Santa hat that came with the job. As a result of my request that he write about his life, sometime in the '70s he produced hundreds of pages about life before and during the Depression, the railroad, and his army experiences—all handwritten and now transcribed into my computer, enabling me to read them in their entirety as I typed. As a substitute teacher, I once took his Depression account to a US History class to read the relevant excerpt about wanting to play baseball in high school, but not being able to afford a mitt.
Mom and Dad always went grocery shopping together on Fridays and Christmas shopping every year. Dad especially enjoyed choosing rings and pins for Mom and earrings and necklaces for the girls in the family. He had a good eye for what we would like. He also made something in his shop every year for Christmas: napkin rings, door stops, oven push-pullers, ring holders, necklace holders, sewing spool holders, and pen holders all found their way to family and friends. He built a pull-out sewing chest for my grandmother, a holder for large stitchery-in-progress frames and a potting table for me. One summer he and a little neighbor girl built a doll house from a kit someone had given him. They were both delighted with the process and the result. He loved giving his time and thought to others, especially kids.
The last years
We surprised Mom and Dad with a family celebration on their 50th anniversary in 1991. Our gift to them was a VCR copy of the 8 mm movies Mom had taken over the years from the time she taught in Woodland. Watching it with them, we recorded their comments and reactions on cassette tapes. Within their long and happy partnership, they were loving parents and playful grandparents.
Dad was quite shaken when Mom passed away at the end of 1997. We did our best to help him through the next fifteen months without Mom by spending every other weekend with him and bringing in helpers. For his 80th birthday in May 1998, we arranged for him to visit the tower at the railroad hump yard in Pasco. He climbed the many metal steps to the top and relished the view and explanation of how things worked as he observed the actual operation. Dad missed Mom so much that he declined over the next months until he passed away in March of 1999. He was a son, brother, husband, son-in-law, father, uncle, teacher, coach, soldier, grandpa, friend, and volunteer in all their facets, and I was privileged to call him Dad.