Pasco Senior High School

1964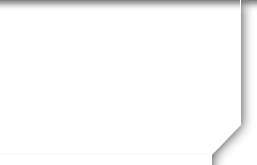 Bill Till
William "Bill" Till
Born in Pendleton, Oregon on June 20, 1935
Passed away on March 17, 2013
William (Bill) Till passed away peacefully at his home on March 17th, 2013, surrounded by many of his family. Bill was born on June 20, 1935, in Pendleton, Oregon, to parents William H. and Ida (Eldridge) Till. He attended Burny Elementary in Walla Walla and graduated from Walla Walla High School in 1953, where he was a 3-sport letterman. He then attended the University of Washington on a full football scholarship. He graduated from the U of W in 1958 and taught in the Seattle School District for the next three years. In 1961, Bill moved to Pasco to begin a 28-year career as a biology/ science teacher at Pasco High School. While there, Bill had the opportunity to be the head coach of the Bulldogs football team. After retirement, there was no slowing down for Bill ... he then became an independent insurance and annuity agent.

Bill is survived by his wife of 21 years, Margaret Till of Pasco. Bill also leaves behind his daughters, Cathy Grigg (John), Anaheim, CA; Elaine Till, Prescott, WA; Susan Fraijo (Paul), Santa Ana, CA; Tammy Sutherland (Scott), Liberty Lake, WA; and Shannon Carrillo, Santa Ana, CA; stepsons, Einar Frimodt III (Patti), Pasco, WA; and Clint Frimodt (Carla), Kennewick, WA; grandchildren Jonathan, Christine, and Cody Bowles; Skyelan and Giselle Carrillo; Alice and Forrest Fraijo; Jesse, Andy and James Grigg; Elizabeth Xuando; Einar IV (Meghan), Bobbie Jo, and Darla Frimodt, and Nicole Bull Hagen; Jessica Rettig (Ryan), Samantha Frimodt, Derek (Becca) Goethe, and Jonah Frimodt; Rachel Dean (Michael), Robert Chapman, Danielle and Deanna Thomas. Bill also leaves behind 19 great-grandchildren. Preceded him in death was his stepdaughter, Regina Thomas. Bill also is survived by first wife, Alice Koenig, mother of his daughters, and second wife Phyllis Till, and her daughters Melanie Lewis (Dean), Grandview. WA; and Lori Saleba (Gary), Woodinville, WA; Bill's sister Mary Lou Gilpatrick, Paradise, CA; and his brother-in-law Bill Ross (Arlene), Tacoma, WA. Bill will be missed by not just his family, but his many caring and long-time friends, who were so faithful in visiting him during his illness.

The family would like to thank the very special team from Hospice who took such wonderful care of Bill during the last several months: Cassia Golden, Reverend Tim Ledbetter, Natalie Lockhart, and Stephanie Dalin.

Bill made a tremendous impact on all of us, his family and friends, as well as his many former students and football players. He was a very kind and generous man. He loved the outdoors and he and Margaret spent many vacations fishing. He was a lover of animals, rescuing many ducks and squirrels over the years.

A memorial service for Bill will be held on Saturday, March 23rd, 2 p.m., at Faith Assembly Christian Center in Pasco. A private service for his family for his inurnment will be held at a later date.

In lieu of flowers, donations can be made in memory of Bill Till to the Pasco Education Foundation, contact Melanie Norris (509) 531-3801 or Hospice at the Chaplaincy, (509) 783-7416.

The family invites you to sign their online tribute wall at www.muellersfuneralhomes.com.


Published in Tri-City Herald on March 20, 2013

*****
KNDU-TV
updated 3/18/2013 9:49:38 PM ET
PASCO, Wash.-- A longtime Pasco high school teacher and football coach passed away Sunday morning.
Bill Till made an impact on many generations of students during his thirty years at Pasco High School as a biology teacher and football coach.
Loved ones describe Till as the type of guy who always went out of his way to help others.
His assistant coach, Elmer Bailey, said Till always made sure each player got time in the football game because they all worked hard in practice.
He even bought a student some formal clothes so he could go to a school dance.
Bailey said Till was invested in helping his students grow more than anything else.
"He cared more about the kids personally. I know. I know him personally. He cared more about the kids personal life and things. Yes he wanted to win. He would try to win but that was not his primary goal," said Bailey.
Till attended the University of Washington on a football scholarship and wanted to share his love of the game with kids.
Bailey said Till never waited for someone to ask for help. He just went ahead and helped them.
Till passed away from pulmonary fibrosis at the age of 77-years-old.
He is survived by his family and all the students he impacted during his three decades at Pasco High School.