Pasco Senior High School

1964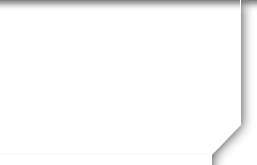 Dorothea Jones
Dorothea Jones
Dorothea (Dowty) Jones, 103, a longtime resident of Coupeville and of Regency on Whidbey in Oak Harbor, died Sept. 18, 2008, at her home surrounded by family and friends, She was born in Waterloo, N.H., on July 23, 1905, to William E. and Mary Ellen (Lambert) Dowty. She spent her early years in Malden, Maine, where her father was assigned as an Episcopalian minister. The family moved to Spokane in the spring of 1922 where her father was Dean of the Episcopalian Cathedral. After high school, she attended Cheney Normal school where she became a teacher and began her first teaching job in Starbuck, Wash., where, after three years, she earned a Life Diploma in elementary education. In 1927, she left Starbuck to attend the University of Washington where she majored in history and minored in French, made the honor roll, graduated magna cum laude in 1929, and was pledged to Phi Beta Kappa. In 1930, she received her M.A. degree.
Dorothea taught for five years in Centralia, Wash., where she met and married KC Jones. When KC's Navy enlistment was completed, they moved to Diablo, Wash., where they lived for 10 years while KC was employed by Seattle City Light. When KC began working for Bonneville Power Administration, they moved to Longview, Parkland and Pasco, with Dorothea teaching high school in each location. When she retired, they moved to Coupeville.
Dorothea was extremely generous with both her time and her money, and was very active in the community, working at the polls, at blood drives, with the Lady Lions and contributing in any manner she could for any cause or organization that needed her assistance and with which she agreed in principal. She taught AIDS Awareness Education, despite her complete lack of knowledge of the topic at the onset, after a former student who was gay requested her help. When the Coupeville Methodist Church sponsored a Laotian family to come to this country, Dorothea assisted with teaching the family English and remained close friends with them until her demise.
She supported numerous charities, locally, nationally and internationally. Dorothea also donated liberally to the political candidates and the party of her choice. There never seemed to be a time when she wasn't remitting monthly support for underfed and underprivileged children throughout the world. The Smile Train was one particular charity, amongst the many to which she contributed, that she simply couldn't refuse. It provides surgery to correct cleft palate/lip to children in many countries and changes their lives.
She became a Master Gardener who worked in her flower gardens and yard well into her nineties. She and KC also taught flower identification classes through a combination of her expertise on flowers and his outstanding photography.
Dorothea began oil and water color painting when she was 76 and attended art classes in Greenbank until she was in her late nineties. She became an excellent artist who painted from the heart.
Dorothea married KC Jones in 1935 and was wed to him for nearly 65 years, until his demise in April 2000. Together they raised four children: Sally, Beth, Pat and David.
Dorothea was a lifetime member of Phi Beta Kappa and longtime member of Whidbey Island Chapter of the League of Women Voters, the Coupeville United Methodist Church, the United Methodist Women, and many other organizations.
Dorothea completely recovered from a hip fracture at age 101, through stubbornness, sheer determination and superb physical therapy, an unusual feat for someone of her age.
Dorothea was an avid reader, with a voracious appetite for knowledge, who subscribed to a great variety of magazines, was a member of several book clubs, and who read an impressive array of books, which allowed her to easily converse with an incredibly diverse number of people. This gave her much pleasure because it was her love of people and an appreciation of humor that spurred her to continue life to 103.
Dorothea was an inspiration to her family and friends, a role model to many, and had a positive impact on a huge number of people across many walks of life. Her wisdom and insight were attributes we all depended upon and appreciated. She is sorely missed.
Dorothea was preceded in death by her husband, KC, her eldest daughter, Sally in Nov. 2007, and her second daughter, Beth in June 2008. She is survived by her sister, Sallie Toney of Washington, D.C.; her youngest daughter, Patricia Rencken and her husband, Duane, of Irrigon, Ore.; son David Jones and his wife, Karen, of Condon, Ore.; son-in-law (or second son, as she often referred to him), Jan van Niel and his wife, Sally, of Mountlake Terrace; grandson Michael Mann and his wife, Toni, of Richland; granddaughters Shelley Mann of Richland; Kristina Dalton and her husband, Shawn; Lisa McConnell and her husband, Tim, all of Bremerton; and grandson Tucker Jones and his wife, Stacy, of Portland, Ore.; great-grandchildren Kristin, Amber and Michael Mann, Kevin and Christopher McConnell, Brian and Nicholas Dalton, and Rowan Jones, as well as extended family, Travis and Packy Lackey of Richland, Jeff and Kathy LeMieux of Oak Harbor, and their daughter Kristen and son John and his wife, Janel and Adam and his wife, Summer.