Pasco Senior High School

1964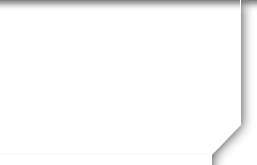 Ken Seibert: The Real Story
Kenneth Grant Seibert
1924-1989
by Allen Johnson
If we were truly lucky, at some point in our education we were inspired by a teacher—an educator who shook up our world in one way or another. Perhaps it was someone who challenged our sloppy thinking. Or maybe it was a coach who convinced us that we could do better, a lot better, and feel good about the results. Or it might have been an educator with light in his eyes who invited us to be deliberate about giving substance to our dreams. For many students that teacher was Ken Seibert.
One of his students from Pasco High School, Sharon Phillips Reed, elegantly captured his legacy:
Mr. Seibert taught me not to question the foundations of my own truth. There is not a guidebook penned by someone else to give me a roadmap. My inner voice knows my way. There is no greater gift than authenticity. Mr. Siebert taught me to be authentic and to speak from my heart. He taught me to experience my experience; live life fully; feel your feelings deeply, and to know that the highest expression of your experience of aliveness is in knowing that all of it is your own creation.
Despite the impact he had on students, Ken Seibert was a mystery to us. Perhaps it was his dark eyes that imbued stories of intrigue. There were those who said that he was an American prisoner of war in World War II. Others even said that he was a German POW. There were rumors that the reason he wore a toupee was to cover a head wound sustained in the war. None of these stories are true. But that is not to say that his life was without drama. This is the untold story.
Born on April 17, 1924 in Los Angeles to Eleanor and Lincoln Seibert, Kenneth Grant Seibert was from the beginning a precocious child. He kept a diary in elementary school that demonstrated his penchant for irony and hyperbole.
On May 30, 1935 at age eleven, young Kenneth wrote "I get grades tomorrow and I'm really worried."
He had a right to be worried; the grades he received were three C's and a D. That's not particularly startling. It is not uncommon for bright children to become a bit carefree when they are not academically challenged. What is more interesting is the sarcastic entry of the following day.
May 31, 1935: "If I thought other days were horrible, this is nothing short of a calamity. Positively the worst day of my existence. I now feel I'll never be a doctor. My grades aren't good enough to get me on the W.P.A. I know I deserved 2 B's and 2C's at least, but I get these nifty grades instead. It just takes all the leisure out of living to know you are nothing but a fool. Yes indeed, I've made mom and dad awfully happy with these grades. They can't both kid themselves into believing I'll ever become anything."
Note his disgust in not even being qualified to do government work (i.e., Work Projects Administration or W.P.A.). Also notice, at the callow age of eleven, his use of alliteration, one of his favorite poetic devices: "It just takes all the leisure out of living." He often said, "I am a slave to alliterations."
The family moved to Wenatchee, where Kenneth graduated from high school in 1942. On May 28, 1943 he enlisted in the United States Army, serving with the 89th Army Division, Company G, Second Battalion, 354 Infantry Regiment. He did not often speak of the war in Germany. However, his nephew, Ken Doop, who was named after his uncle, said that Kenneth would often joke, "When the bombs were bursting in the trees, it was surprising how quickly I could dig a foxhole."
Contrary to popular belief, Kenneth was never wounded in battle; nor was he ever captured and imprisoned. At the end of the war, Kenneth was stationed in Wertingen, Germany, which is located in Bavaria, the most southerly region of Germany. He was ordered to track down script (a paper money that was used for exchange of goods and services in concentration camps). His second assignment was to assist in the tracking down of Nazi war criminals.
While in Wertingen, Kenneth was assigned a young German woman to act as his secretary and translator. Her name was Magda. The two fell in love. Although never married, Magda gave birth to their daughter, Eva, who was born on December 13, 1946.
Kenneth was then ordered to return to the States to be discharged with a rank of E4 corporal. It was then that he attempted to bring Magda and Eva to the United States. However, it was not easy. There were so many complications—Army red tape, immigration requirements, and very limited income. Nor did he ever speak to his parents about Magda and Eva, who he judged would have been shamed by the news.
On January 24, 1946, Kenneth wrote this letter to Magda. He was 22 years old and living in Spokane at the time.
My dearest Magda:
I just received your letter today and I can hardly believe that I am a father. It just breaks my heart to think that it had to end this way. If there wre any possible way of going tove there to Germany, I would go. But even if I joined the armny, I would be sent to Janpan, that is where we all go now. I still love you, and would give anything in God's world to see you and our baby. Perhaps if I save enough money I can come over to Germany next fall, august or September.
You spoke of things you needed for yourslef and for the baby. Please send me what you need and I shall send them to you.
Could you get a picture of yourself and Eva Maria and send it to me when you answer this letter? PLEASE do this for me. You don't know how much it would mean!! Life is being very cruel to both of us. Do you know how I feel, having a child and not being able to see it? I know you do. Would you tell me what she looks like?
Just remember Magda I love you more than you will ever know. I have the picture you gave me on our piano. Please write immediately! Do you still love me?
All my love
Forever yours, Kenneth
In 1947, Kenneth wrote this letter to Magda--a letter that sounds less hopeful.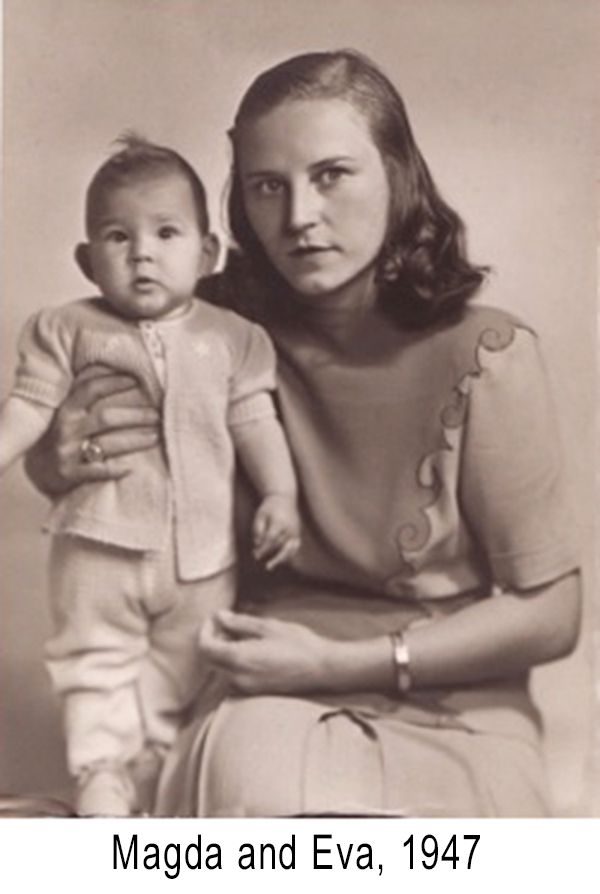 Dearest Magda, I just got back from the immigration office in Seattle. I went to find out about you and the baby coming over here. They said that I was just about 3 months too late. I thought that I had until the first of July, but they said the first of April was the last day. That was not certain even then that you could come, because so many thousands of soldiers are trying to get their girls over here and only a few hundred can make it. I would join the Army for 3 years if I could be there with you, but everyone is going to Japan. . . . . .Everything is all my fault. I should have never seen so much of you. It just makes everything all the harder. I have dreaded writing this letter to you ever since I got back. I know you want to come over so badly and you have had nothing to comfort you but the baby for so many years now. [two years at the most] It is heart breaking to have to tell you this. . . . . Darling if you need anything at all for yourself or the baby just write to me and I will send it. You should have received the package I sent you by now. I hope you like what was in it. [An earlier letter revealed that he had sent cigarettes, a teething ring, diapers, and photos] . . . . .Please don't stop writing to me because of this letter, it was beyond my jurisdiction. I love you and baby (I got the pictures) and perhaps some day, we will meet again. . . . .Always yours, Ken
Kenneth eventually lost contact with Magda because she stopped writing.
In 1949 Kenneth earned a bachelor of arts degree in early childhood education from what was then called Eastern Washington State College. He taught English for 25 years in Pasco, Washington; Wenatchee, Washington; Rathdrum, Idaho; Brookings, Oregon; and Coos Bay, Oregon.
Kenneth's longing for Magda and Eva did not extinguish. In 1959 he made a trip to Germany in hopes of finding them both. But by then Magda was already married. With her new family name, it became
impossible for him to find her. In 1970, not knowing that she was married, he again flew to German and was again unable to find Magda.
As his daughter Eva was growing up, she always wondered about her American father. When she became an adult, she began her search. Eva's last known address for her father was in Spokane, where he had enlisted. But Ken did not return to Spokane until the 1980's. And when he did return, it was after he had retired from teaching, and he determined that he was too poor to pay for the luxury of a telephone. As a result, all of Eva's efforts to find her father in Spokane directories failed.
In 1985 Kenneth's nephew, Ken, grew perplexed that his uncle lived without a telephone. Over his uncle's objections, he decided to buy a telephone and pay the monthly bills. As a result Kenneth Seibert was finally listed in the Spokane phone directory.
Over the years Eva visited Toni, a childhood girlfriend who was now living in Calgary, Canada. Whenever she visited her friend in Calgary, she always called information for the city of Spokane. And her father was always unlisted.
Years passed, but Eva was not yet ready to give up on her search. She visited her friend in Calgary again. It was 1986. This time when she checked with information, her breath was taken away. Kenneth Seibert was listed. She telephoned. Kenneth answered the phone. Suddenly, she was in a panic and hung up. She was shaking with excitement. She asked Toni to call again for her. Of course, she obliged.
Kenneth answered the phone on the second ring.
"Hello, is this Kenneth Seibert?" Toni asked.
"Yes it is."
"Do you have a daughter Eva?"
There was silence for a moment. "Yes…yes I do. Do you know where she is?"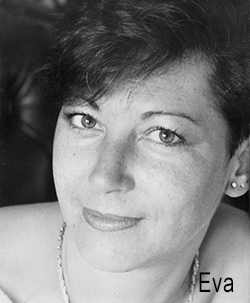 "She is sitting right beside me. Would you like to speak to her?"
"Oh yes, please."
Toni gave Eva a reassuring nod and handed the phone to her.
Eva drew a long breath and finally spoke into the phone. "Daddy, is that you?"
This was an early letter from Kenneth after being reunited with his daughter.
My dearest Daughter,
How Strange--and wonderful--to use the word, 'daughter'.
We talked just a few hours ago, and you sounded as if you were in the next room; I will never say anything against technology again! At least, I will forgive it much for having given us the telephone--and jet planes.
As I told you, I have gone to Europe a number of times since the War. Seven trips, always driven by a restlessness. That same restlessness probably accounts for my never having married. The Army, in a sense, gave me a vagabond heart; if I were at "A" I wanted to be at "B" etc. I managed, however, to spend twenty-five years teaching in public schools, junior highs, high schools, and junior college--but in four different parts of the country.
I shall try to describe your father as objectively as I can--the good points and the bad:
Good: intelligent, conscientious, a lover of music and literature, witty (I think), compassionate, understanding, loving, and creative.
Bad: without direction, impractical--a dreamer, without definite goals, fickled--unable or unwilling to commit, financially irresponsible, not too tidy, easily discouraged, moody, and negative.
I count the days until I see your face and hold you in my arms.
I love you. Your father, Ken
That telephone call from Calgary resulted in a reunion that took forty years to realize. In that time Eva had built a thriving hair salon business with hair styles featured in major fashion magazines throughout Europe. She became quite wealthy. As a result, she could easily afford a visit to her father.
The reunion was a wonderful experience for them both. Eva was outgoing, funny, and supremely self-confident, with beautiful facial features that were reminiscent of Kenneth's mother, Eleanor. The following is an excerpt from a letter that Eva wrote to her father after their first reunion. Somehow her broken English adds to the poignant emotion.
"I am here now for about four days. In the plane I always thought about you. Where would he be? What would he do? The last minutes in the plane were the worst minutes in my life. I thought how would he be? Now I can say you, you are a great man and I love you more and more each day. Maybe we can be together the rest of our lifes. I am very glad that Ken is like a son for you and you like a father to Ken. I hope he is not more jealous about me. I will be like a sister for him and hope I have got a brother."
In 2014 I asked Eva how she felt when she was reunited with her father. This was her response.
"When I was 14 years old I learned that my father was an American. I felt like I was only half a person. I was 40 years old when I spoke to my father for the very first time, and I felt like I was in heaven. On June 28, 1986 I met my him for the first time at the Spokane airport. I could not belive that I had actually found my father. It was an amazing feeling. Our meeting did not feel strange or awkward; it only felt good, and it changed my life. Now I know my roots; I know who I am."
One year later Magda flew to Spokane, and the two were reunited after a 40-year absence. Magda's husband had died, and she was once again free. She still loved Kenneth. (In fact, Ken described her as being "star struck" with his uncle.) Magda tried in every conceivable way to
convince him to return with her to Germany.
Ultimately Kenneth felt compelled to refuse. He argued it was too late in life for him to return to Germany and begin a new life. Magda returned to her home without him.
This is and except from a letter that Kenneth wrote to Magda in 1986:
Dear Magda
After 40 years, we meet again! A miracle.
You are still very pretty, Magda, even though forty years have gone by.
Yes, Magda, there were misunderstandings. The fault is all mine. Because of that, you had to raise Eva without my help. Please forgive me. I hope Eva can come to forgive me in time for not being with her all the times she needed me; all the turning-points of her life when I was not there. The love it took for her to find me after all those years is a love I want jto start repaying.
I never married, as Eva probably told you. I never had a home or children other than her. So when she sent me pictures of herself as as boby, a child, an adolescent, and young woman--all without me--it made me weep at all the missing years.
Remembering, Ken
About that time Kenneth was experiencing chest pains. Being so strapped for funds, he waited until he was 65 years old, and inscribed in Medicare, before he made a doctor's appointment. When the doctor listened to his heart, he immediately recommended and scheduled an angiogram.
On August 10, 1989 the exploratory procedure was conducted. During the process a piece of plaque was broken loose from an artery. He died on the operation table. He was 65 years old.
Kenneth's nephew, Ken Doop, is a retired award-winning educator. He avers that his uncle saved his life. Kenneth's only sibling was his sister, Marion, who was Ken's mother. Marion died from an aneurism when she was only 42.
Ken lived with his grandfather for the first two years after his mother's death. Then in 1962, Kenneth resigned from his position at Pasco High School and moved to Spokane so his nephew could finish his senior year at North Central High. The two Ken's—uncle and nephew—lived together in a modest home, one block from the school. During that period Kenneth commuted to Rathdrum, Idaho to teach English—a 60-mile round trip.
I asked Ken what his uncle was passionate about.
"He loved music and was an incredibly accomplished pianist. In fact, on a transatlantic cruise he was invited by the captain of the S.S. United States to quite teaching and play piano for the ship's guests. One of my fondest memories is seeing Magda and my uncle sitting side by side at the piano, when she visited him in Spokane. He loved the songs from the 1940's and 50's. Songs like Autumn Leaves and Deep Purple. One of his favorite artists was jazz pianists Art Tatum."
When I asked Ken to describe his uncle's personality and character, he spoke candidly. "My uncle was sometimes withdrawn, sometimes temperamental, and often on guard. He would not suffer fools; with them he could not bear to listen for very long."
"How would you describe his intellect?" I asked.
"He was very analytical. He often said, 'Do not ask what, but rather ask why.'"
"Anything else that you would like to add?"
"Yes, there is. It is something that will stay with me as long as I live. He was incredibly loving and loyal."
Kenneth wished to be cremated. He said it was "more aesthetically pleasing." His urn rests on top of his sister's grave with a stone that reads "Ken Seibert, 1924-1989. Teacher."