Pasco Senior High School

1964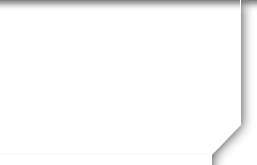 Jane Pauline
A long time resident of Pasco, WA, Jane passed away May 5, 2011, in Spokane, WA. Jane attended Lewis and Clark HS in Spokane, and thereafter attended Washington State Normal School in Cheney, WA. After receiving her teaching degree in 1934, she moved to Pasco, WA. In 1944, Jane married George T. Pauline. Years later (1962), Jane became a school counselor after receiving her Master's Degree from Central Washington State College. She continued being a school counselor in Junior High, High School and Columbia Basin College until she retired.


When Jane wasn't working, she was involved in multiple service organizations and community activities. She involved herself in AAUW and was voted a lifetime member of the American Association of University Women. She was an active member of the Soroptimist organization of Pasco and Kennewick, an active member of Eastern Star, an involved member of the ALTC Franklin Advisory Council, and Senior Citizen Center representative for the City of Pasco.

Jane traveled extensively, loved to play golf, socialize with friends, and read books. She took pride in belonging to a literature group for 25+ years. Jane also had a passion to entertain and to stay fit. She tap danced with the local 'Season Steppers' through her 80's before she decided to hang up her dancing shoes.

It goes without saying that Jane devoted her life to serving others. She took pride in her teaching profession and was an inspiration to her many co-workers, friends and family.

She was preceded in death by her husband, George; her parents, Walter and Gertrude Gillis; and her two sisters, Nieva Gillis and Joyce Pharness. She is survived by her nephew, Alan Pharness of Spokane, WA; step-grandson, Rob McCarthy of Camano Island, WA; and two cousins, Nova Robinson and Andrew (Pat) Mauro.

It was our Aunt Jane's wish to be moved to Spokane when her health became compromised, in order to be closer to her nephew, Alan, and his family.

A sincere 'thank you' to the staff at Hospice House of Spokane for providing such good care to our Aunt Jane. Contributions may be made to either Hospice of Spokane or Hospice House of Spokane, 121 S. Arthur, Spokane, WA 99202. No funeral or memorial service will be held at Jane's request.