Pasco Senior High School

1964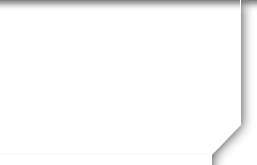 Member Photos
Above: A gathering in celebration of Tom Egan's 70's birthday.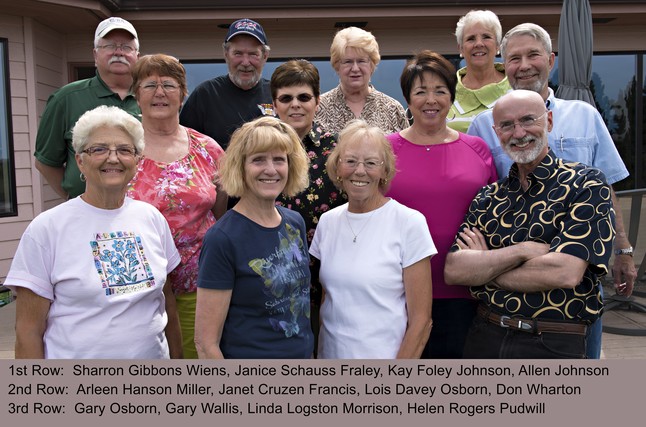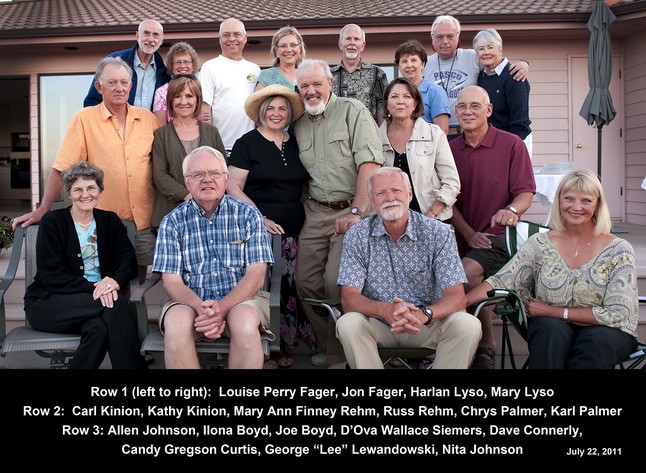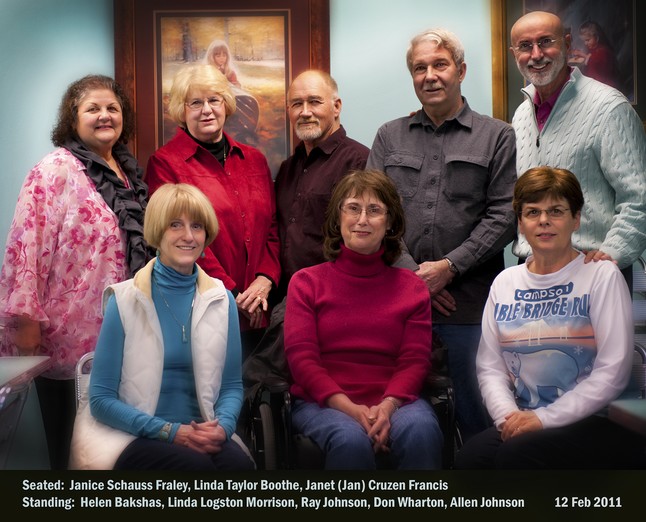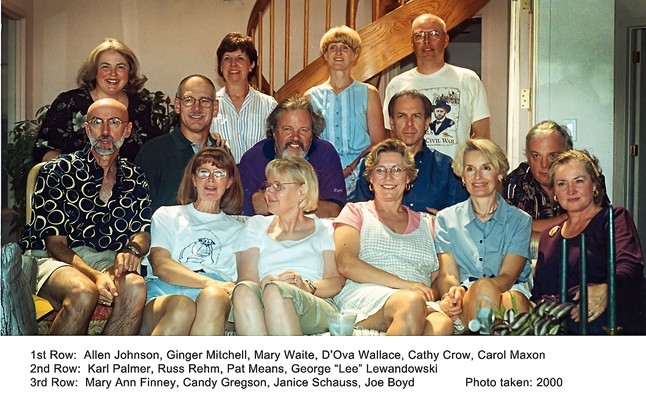 Boyd Family photo (1990) Son Tom, Daughter Becky, Wanda, myself.
---
Last reunion. I think this was 1999.
---
2004 Get-together of Eltopia classmates: Top Row, Pat Means, Kerry Lewis, Rich Turner
Bottom row, Allen McCall, Steve Spolek, Lynne (Metcalf) Spolek, Lyle Hearst, Doug Salvadalena, Joe Boyd
Lee and Roberta Lewandowski
---
Mary and Candy. You know who they are!
---
Carol and D'Ova
---
Me on Lee Lewandowski's boat, on the Columbia, near Sacajawea Park. That's a smallmouth bass. Not sure how heavy, but 20 inches long.
---
Joe Boyd, Steve Spolek at Doug Salvadalena's on Lake Coer d'Alene.
---
Eltopia reunion. Front row: Patty (Donley) St. Hillaire, Sandra (Herron) Boleware, Sharon (Gibbons) Wiens, Arlene (Johnson) Ochoa, Mrs. Treiber (8th grade teacher), Barbara Burns, Lynne (Metcalf) Spolek, Luanna (Hope) Callaway.
Back row: Joe Boyd, Pat Means, Mike Gessel, Doug Salvadalena, Steve Spolek
---
At the Rehms: D'Ova, Karl, Nita
---
Joe Boyd at the helm. September, 2009. I'm sailing with an old Navy buddy from Friday Harbor to Bellingham. He sailed from Floriday, through the Panama Canal, to Hawaii, then up to Victoria, then to the San Juans. He's still here, waiting for a weather window to help him sail to Mexico.
---
Me and my new bike (2009). Bike was stolen about a week later. Daughter is prime suspect.
---
2009 get-together. Joe Boyd, Larry Thomas, Butch Smith, Karl Palmer
---
May 6, 2010. Larry Thomas scores! Lake Whatcom, Joe Boyd skipper and head guide.
---
Pasco group. This was taken after my wife's funeral. Pat Means, Karl Palmer, Don Peters, and me.
Mary Ann Finney Rehm, Candy Gregson Curtis, Carol Maxson Dice, 2010